2020 wasn't the greatest year: the pandemic, the economic crisis, and a lot of disasters. The auto industry was also affected, many manufacturers postponed releases of new models or paused the production of already existing cars. Fortunately, the next year is much more promising for car enthusiasts, as a myriad of new models will debut soon. In this blog, we're introducing you to new cars coming in 2021.
American cars and trucks
American automakers have announced plenty of new models that are going to hit the market in 2021. Unsurprisingly, the three largest American manufacturers (GM, FCA, Ford) are focused on developing SUVs and trucks, which are the most profitable vehicles for the automotive industry these days.
GM announced the revival of Hummer after more than an eleven-year hiatus. But we won't see the gas-guzzler with all-wheel-drive we used to know, because the completely new 2022 GM Hummer is all-electric. It features an adaptive suspension, premium interior, an 11,500 lb towing capability, and flat-out dynamics: this heavy truck can reach 60 mph in 3 seconds thanks to a combined 1,000 horsepower from electric motors. This pickup truck will appear in late 2021 as a 2022 model.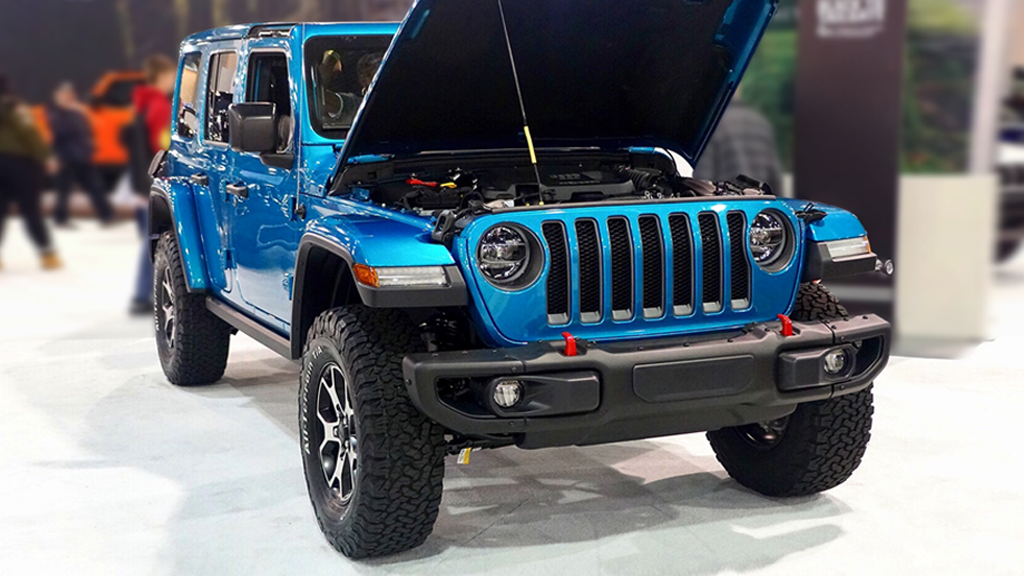 Jeep upgraded the Wrangler lineup and added two more iterations: electric Wrangler 4xe and the HEMI-powered 2021 Jeep Wrangler Unlimited Rubicon 392. The V8-powered model is the most capable Jeep Wrangler ever: it has 475 horsepower, full-time all-wheel-drive, and a 2-inch higher than standard ground clearance. The plug-in hybrid model features a combination of a 136-horsepower electric motor, the starter-generator we know from the standard Jeep Wrangler, and a turbocharged inline-four aided with Li-NMC batteries. Both Wranglers will be on sale in early 2021.
Another anticipated Jeep is the all-new Grand Wagoneer: a renowned nameplate returns after 30 years. The 2022 Jeep Grand Wagoneer will become a flagship model with a focus on luxury, style, and the maximum possible comfort.
German cars
Audi, BMW, Mercedes-Benz, and Volkswagen are continuing to cover the entire spectrum of cars in 2021, from compact hatchbacks to super-performance sports cars and premium sedans. Audi announced the 2021 e-Tron GT: a rival to the Porsche Taycan. This car appeared even earlier: Robert Downey Jr. drove it in the Avengers Endgame (2019). This super luxury sports car features a very distinctive style and reaches 60 mph in 3.5 seconds. The release date is yet to be announced.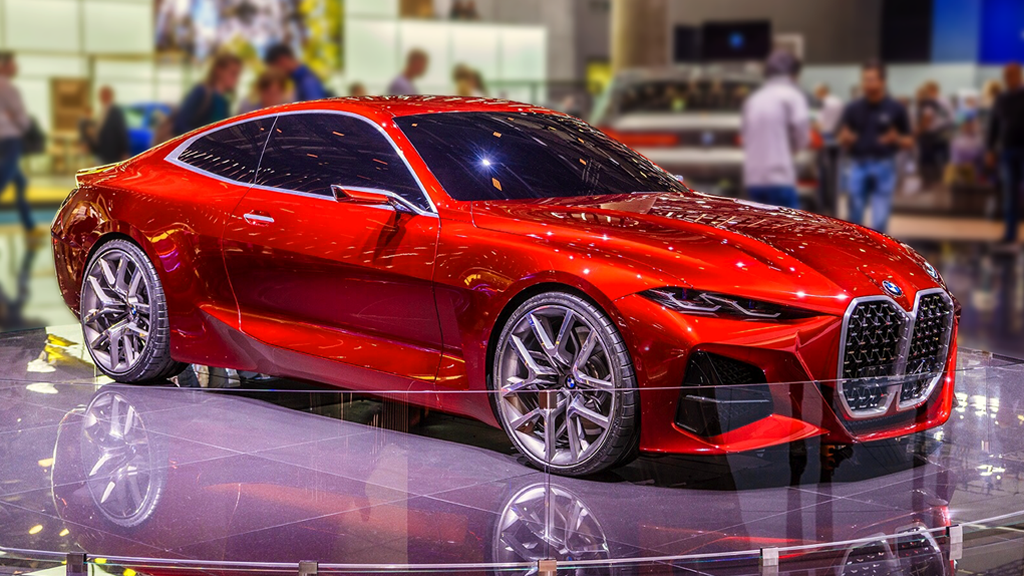 BMW expands its electric lineup with the all-electric luxury SUV, the BMW iX. A fully-electric luxury sedan, the i4, is being developed and will appear as early as 2021. The 2021 BMW 4 Series will go on sale in the US in early 2021, and shortly afterward the top-tier BMW M4 will follow. These models represent the new automaker's style with huge radiator nostrils and edgy lines.
The German giant, Mercedes-Benz has already released the flagship S-Class Sedan (W223) and the more high-end Maybach version, but neither has appeared in the USA. The benchmark among luxury sedans has been completely redesigned and features a digital interior with big screens and ambient lighting.
An all-electric luxury crossover, the Mercedes-Benz EQC, is already highly-demanded in Europe, but still hasn't made its way to the North American car market. This SUV features a 402 horsepower electric powertrain, all the newest Mercedes infotainment features, seating for 5, and a 200-mile range. The model debuts in the USA no sooner than summer.
Volkswagen renewed its bestselling Golf, and now it is in its eighth generation. The Wolfsburg-based manufacturer announced the discontinuation of the standard Golf in the US in 2022, so the GTI and a super-performance hot hatch R will be the sole models offered. It is still unclear if the Volkswagen Golf 8 is going to appear in the USA. But, on the other hand, VW is making moves towards the product all car buyers want: SUVs. The carmaker is planning to add two more SUVs to their lineup: a small Taos and a bigger electric ID.4. Both will be released closer to the third quarter of 2021.
Japanese Cars
Japanese cars are known for their reliability and tech. Most of the major Japanese automakers have announced entirely new models for the 2021 model year. Honda has released a new generation of its praised Civic, which is now more refined than ever before. This bestseller will offer improved performance through a slightly reworked 2.0-liter turbocharged engine. The 2022 Honda Civic release date hasn't been announced yet.
Nissan is ready to hit the market with the 3 cars coming in 2021: the Ariya, Rogue, and Z. The 2022 Nissan Ariya is a small crossover with a streamlined design, powered by electric motors and batteries. This SUV is a part of the Nissan strategy of expanding their electric lineup to 18 models. Nissan's engineers are proud to feature a 300-miles range that the Ariya can cover on a single battery charge through either 65 or 90 kWh accumulators. The 2022 Nissan Ariya is expected to arrive in the USA in fall of 2021.
The Nissan Rogue has been totally redesigned, now with a sharp exterior design and refined interiors. The dimensions and powertrain haven't changed much, unlike the styling: the Rogue has received a V-shaped radiator as on all other models and trendy two-row headlamps. This bestselling SUV is on sale now: it features great improvements in overall quality and a vast list of safety assistance both for the driver and passengers.
The Z Prototype is a vision of the future of the legendary Z sports cars. Nissan hasn't shared much about this car. We know that it will be pushed by either a 300 or 400 horsepower engine aided with a manual transmission to present an unforgettable driving experience. We'll wait for it through the fall of next year.
A new generation of the Subaru BRZ received a more aggressive exterior design and, finally, more power. For the 2021 Subaru BRZ, a 217 horsepower naturally aspirated engine will be standard, but a 260 horsepower turbocharged motor will be offered as an alternative.
Toyota released a new Sienna: a hallmark within the minivan segment. The new van received a huge and bold radiator grille and switched to more efficient hybrid powertrains. All-wheel-drive will be also offered, which makes the Toyota Sienna an almighty family-friendly hauler.
Korean vehicles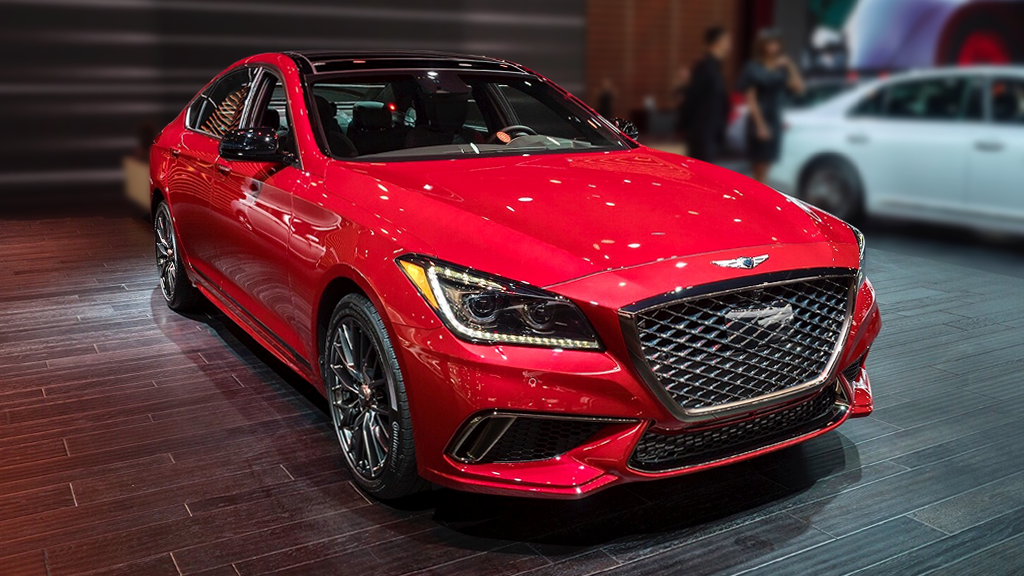 Korean automakers will impress with a lot of cars coming in 2021. Hyundai's sub-brand Genesis is working on two luxury SUVs, the GV70 and the GV80 that will have a very unusual design with extraordinarily huge grilles. Hyundai has revealed the 2021 Elantra, also done with a wide radiator fascia, and Kia will have a replacement for the midsize Optima, the K5. All these vehicles, except the Genesis GV70, will make their way to the market in between winter and spring.
Wrap Up
Those are the most anticipated cars coming in 2021, but you can find a great deal if you're looking for an older model. On Salvagebid, you can filter your search through our Vehicle Finder. We have hundreds of 2020 cars available at our online auto auction. We're ready to help you find your dream car at a bargain: all you have to do is to register with us, upload a copy of your government-issued ID or passport, and place a refundable security deposit to be ready to bid right from your own home. You can contact us online or give us a call at + 1 (360) 347-1300 (6:00 AM – 3:00 PM PST, Monday through Friday) if you have any questions.