Jeep is a world-recognized automaker, famous for its SUVs and trucks. The roots of this company date back to gloomy 1941, when the USA entered World War II and the army was in need of reliable and capable cars. Established as a trademark in 1950, Jeep has made many iconic vehicles since. These cars have already gained global popularity for their endurance, durability, and unmistakable styling with the 7 vertical lines on the radiator fascia. This brand turns 80 soon, with a legacy of vehicles backing up their longevity. In this blog, we're taking a close look at the 5 legendary Jeeps that you can find on Salvagebid.
1988 Jeep Grand Wagoneer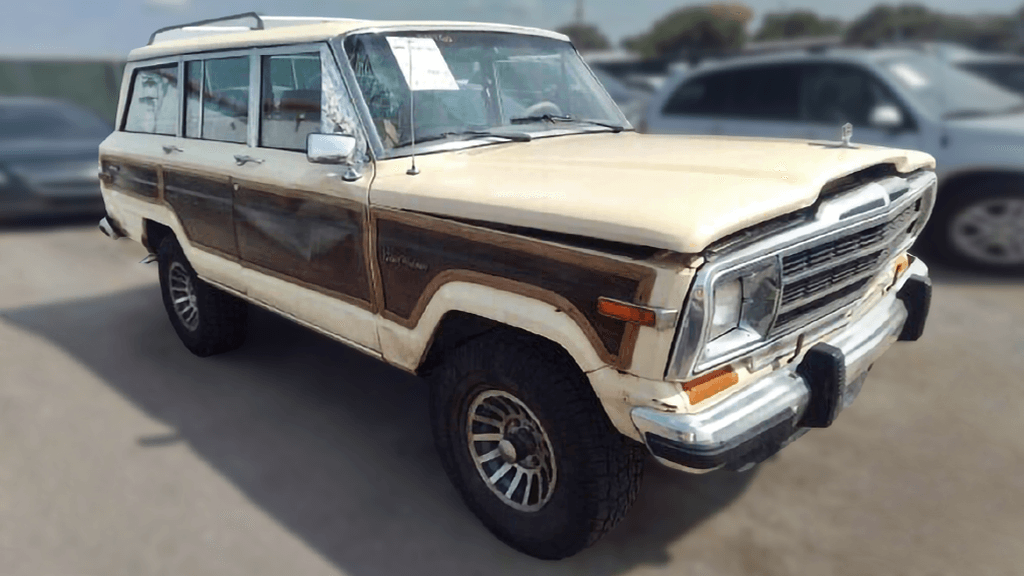 The Jeep Wagoneer and its more luxurious iteration, the Grand Wagoneer, belongs to the cohort of the most legendary models in Jeep history. Introduced in 1963, the car foresaw the emergence of the Sport Utility Vehicles segment. This model had a 28-year-long lifespan until its discontinuation in 1991. The SJ-codenamed Wagoneer was also the most profitable car in Jeep's lineup, even when Chrysler Motor Corporation acquired the AMC and initiated its replacement.
We don't often see Wagoneers at our auto auction, so we're glad to see this one available with a $10,350 buy it now price. Powered by a 5.9L engine, this vehicle features a wood trim over the body and an exceptional off-road capability, but fuel economy leaves much to be desired.
1994 Jeep Wrangler YJ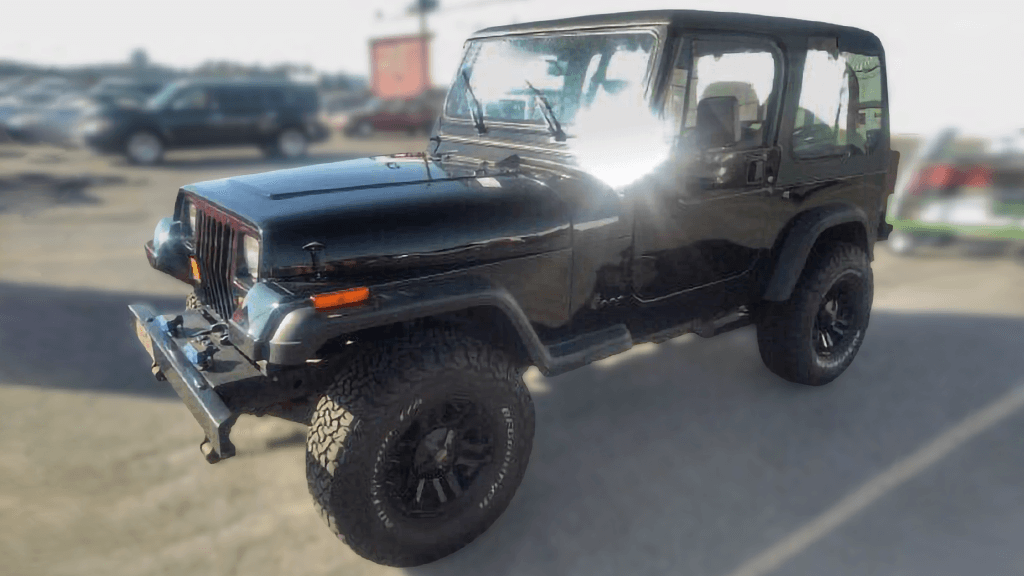 The successor of the famous CJ/FJ models, the Jeep Wrangler YJ received a pair of rectangular headlamps, which evoke arguments on its style. Still preserving major CJ-features like a frame with live rigid axles and part-time 4WD, the Jeep Wrangler YJ was advertised as a more comfortable vehicle. This generation of Wrangler came standard with anti-roll bars and slightly wider tracks than the CJs had. Due to the wider tracks, the car became more stable on the road, so rollovers rarely happened.
We have a handful of different Jeep Wranglers on Salvagebid, as well as a few YJs. This black Jeep Wrangler is up for sale on 11/12 from Portland, OR. With run & drive verification, it's ready to tackle new adventures and deliver an unforgettable off-road experience.
1996 Jeep Grand Cherokee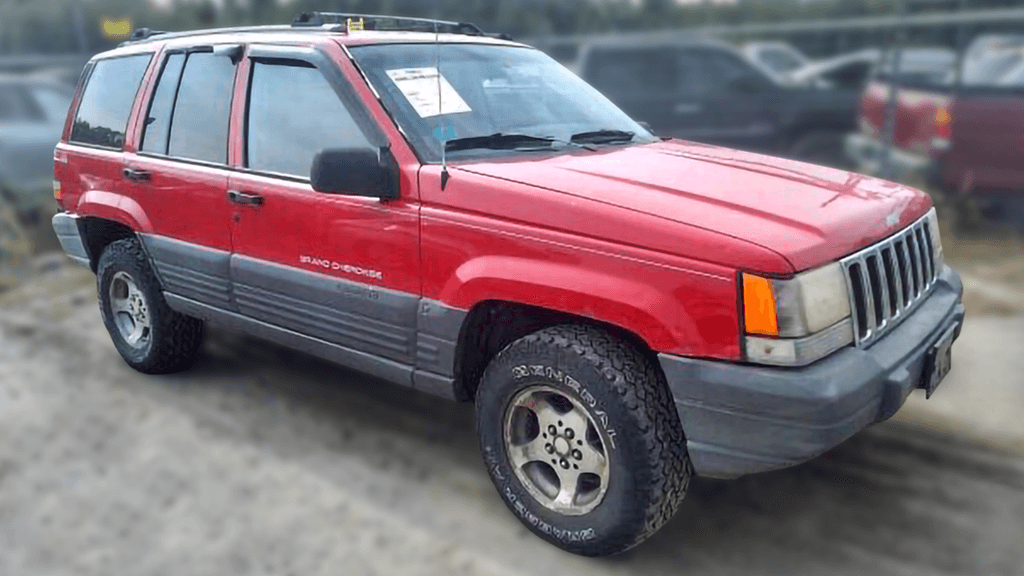 The Jeep Grand Cherokee replaced the Grand Wagoneer, but during the beginning of production, the latter remained the top-tier model in the range. This model was set to compete with the Land Rover Range Rover and the Toyota Land Cruiser, the most prestigious SUVs at the time, and did it quite well. By 1996, the Jeep Grand Cherokee had become the second best selling SUV in the USA: more than a quarter of a million were sold, just falling behind the Ford Explorer. Engine options included a 4.0 V6 making 190 horsepower, a 220 horsepower 5.2L V8 which was added later, and a 5.9L V8, pushing 245 horsepower. The most powerful motor contributed to the Grand Cherokee's recognition as the fastest SUV back in the day.
Despite its high mileage, this red Jeep still runs, which in and of itself is proof of its durability. This car is up for sale on 11/9 from Gorham, NE, so you can place your bid before the auction ends.
2010 Jeep Wrangler Unlimited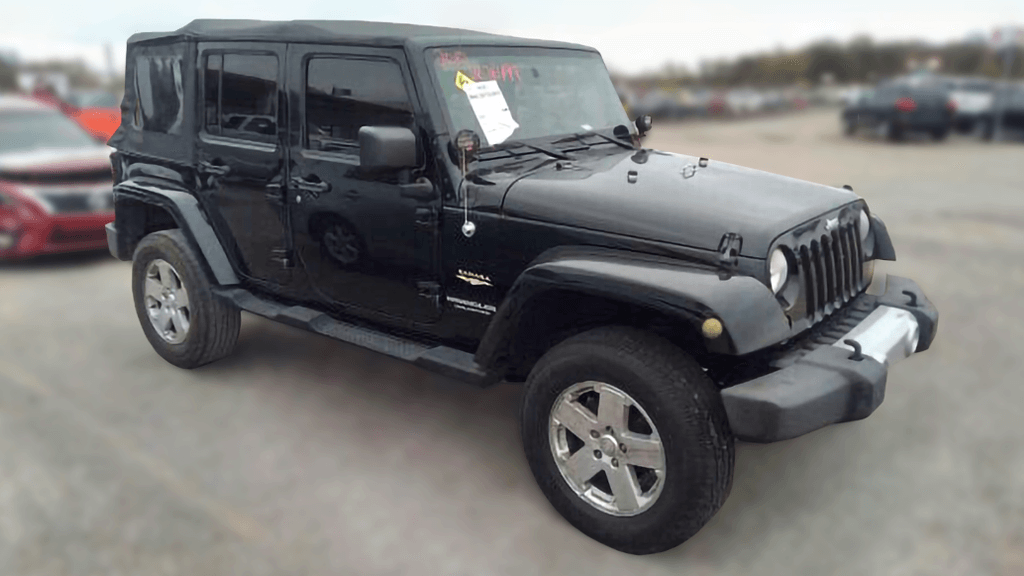 The four-door variation of the Jeep Wrangler, the Unlimited, debuted during the Chicago Motorshow in 2006. On receiving a solid 20.6-inch addition to the wheelbase, the demand for the Jeep Wranglers skyrocketed since the Unlimited models offered much more space and the same capability. The Jeep Wrangler Unlimited turned into a sales record holder in a blink of an eye, so before the JK generation cessation, 75% of Wranglers available on the market were Unlimited. The additional space was able to accommodate five adults without sacrificing any off-road amenities. This model features a removable rooftop and door panels, allowing you to create your configuration of the Jeep Wrangler. Due to simple construction and extensive availability of parts, it continues to be one of the most easily-maintained SUVs.
This theft recovered black Jeep Wrangler Unlimited will be auctioned off on 11/9 from New Orleans, LA. You can place your bid or buy it now for $8,775.
2015 Jeep Grand Cherokee SRT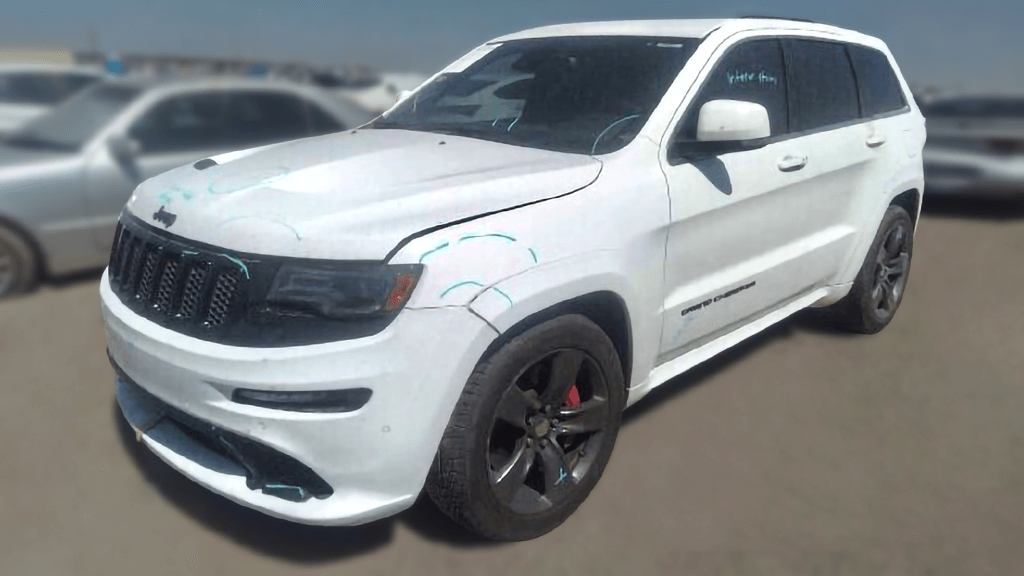 This SUV thrills with its performance. The Jeep Grand Cherokee SRT pushes you forward like a sportscar, steadily covering the road with a low rumble from a 475 horsepower engine. Named the most intimidating ute by Driving.ca, the Grand Cherokee SRT offers 5 adjustable drive modes: Auto, Snow, Sport, Tow, and Track. If you need to tow a 7200 lb trailer, it's no problem for this SUV. The Jeep Grand Cherokee SRT can reach 60 mph in 4.8 seconds and is capable of finishing a quarter-mile race within 13 seconds, which is outstanding for a 5150 lb SUV.
This white Grand Cherokee SRT heads to auction on 11/10 from Phoenix, AZ, so make sure you're registered to place your bid.
Bottom Line
We have many more Jeeps in our inventory. If you're a Jeep-fan looking for your next SUV or an off-road toy, don't hesitate to find the best Jeep deals at our salvage auto auction. To get access to bidding on thousands of vehicles across the USA, register with us, upload a copy of a government-issued ID or your passport, and place a refundable security deposit. Don't hesitate to upgrade your membership for more benefits and perks, including discounted transaction and shipping fees. If you have any questions, we can help you via our online form or if you call + 1 (360) 347-1300 (6:00 AM – 3:00 PM PST, Monday to Friday).