All-wheel-drive cars have already become popular worldwide since they offer better traction and improved handling. Since there is no single drivetrain that fits everybody's needs, you have to understand how all-wheel-drive works to make the right choice before making a commitment to your next car. In this blog, we're explaining the difference between types of AWD and taking a look at the best all-wheel-drive cars available on Salvagebid.
How Does AWD Work?
AWD is an electronic system that transmits torque from the motor to each of the car's wheels. Torque produced by the engine is transmitted to axles or each wheel through limited-slip or center differentials. It can be distributed evenly between the wheels or proportionally between the axles.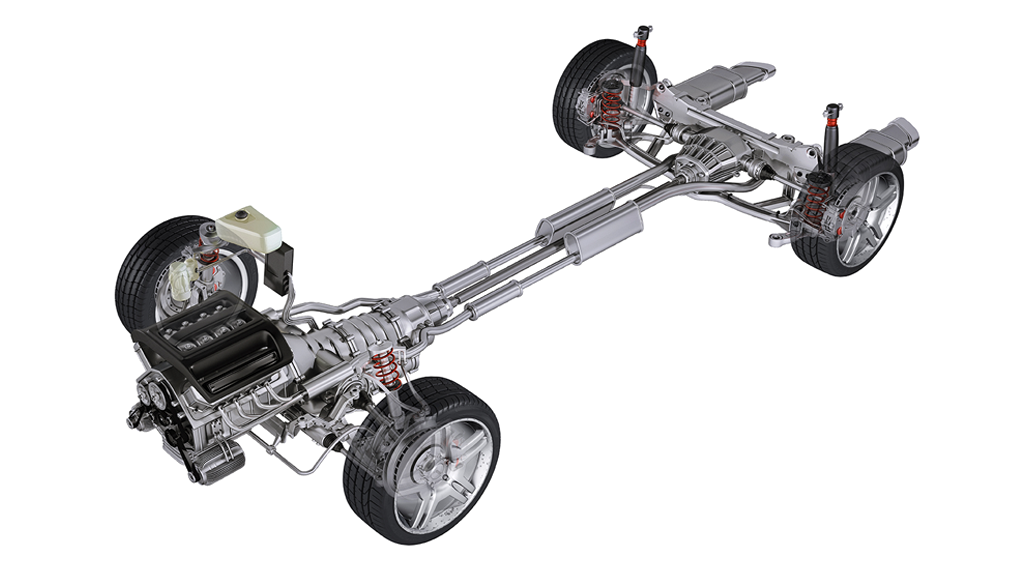 Some cars like BMWs and Volvos come standard with a transfer case distributing torque. Both the differential and a transfer case consist of a set of gears with the traction sensors attached to the wheels. These sensors transfer signals from the wheel to the computer distributing torque according to the road conditions. As a result, this prevents a car from losing traction when driving in inclement weather, upwards on a hill, during emergency braking, and other hazardous road situations. 
AWD Types
You can find different types of AWD in cars, so performance usually varies from model to model. The most common types are as follows:
Automatic
Full-time
Symmetrical
Torque-vectoring
An automatic all-wheel-drive operates without a differential. Instead, it uses a transaxle or a transfer case. Electronic assistance adjusts the torque distribution only in situations when there isn't enough grip. 
Full-time all-wheel drive distributes the torque effectively among the two axles all the time while you're driving. Vehicles with full-time all-wheel-drive are good at cornering and provide a more stable ride.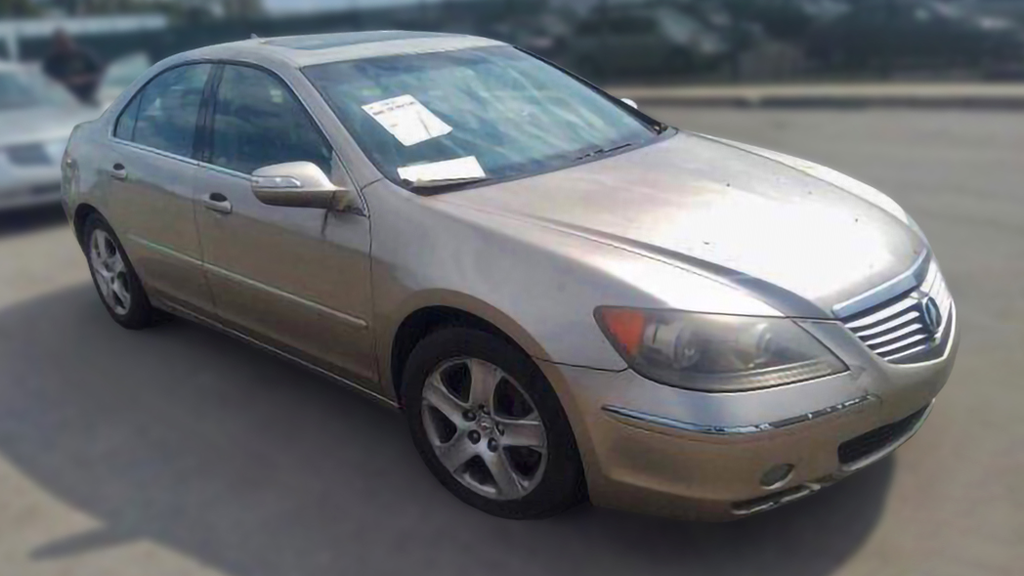 Symmetrical all-wheel-drive can be found on Japanese vehicles like the Acura RL and Subarus. Both the axles receive power simultaneously, which prevents slipping.
The most technologically advanced is torque-vectoring AWD, so it's the most expensive. This type of all-wheel-drive is very similar to the symmetrical, but it also can distribute more power to each wheel on the axle depending on the road conditions. Audi uses this system on most of the Quattro-equipped cars.
What's the difference between All-Wheel-Drive and Four-Wheel-Drive?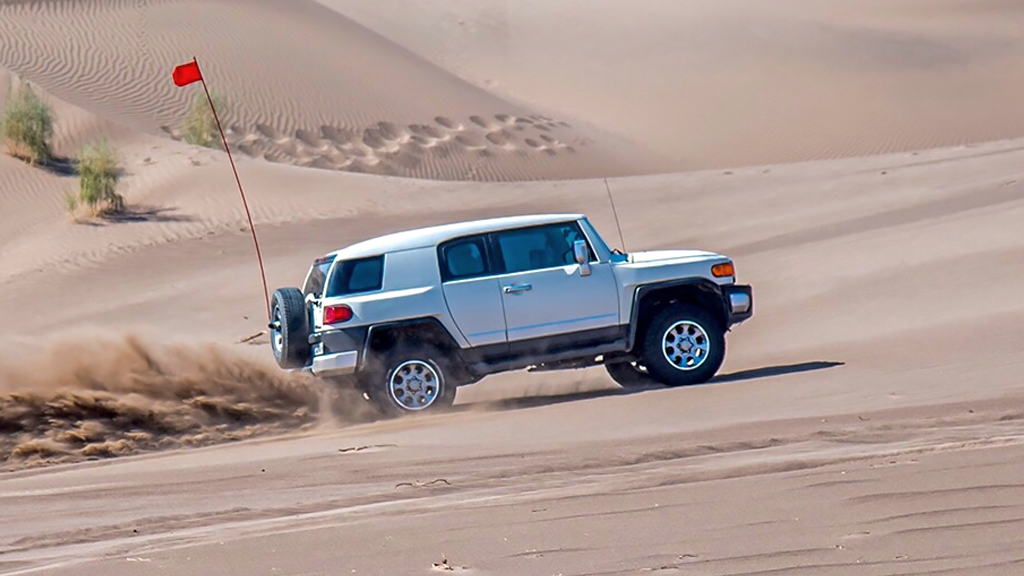 The main difference between four-wheel-drive and all-wheel-drive cars lies in the speed with which wheels rotate. According to the US stipulations, a vehicle can only be deemed as an AWD car if it has an all-wheel-drive system that enables power transfer to both axles allowing the wheels to rotate simultaneously at different speeds. On four-wheel-drive cars, wheels rotate at the same speed. Usually, these vehicles are more rugged and have a gearbox with higher and lower gearing. On higher range gears, the motor uses a higher gear ratio to spin the wheels faster, but with less torque. If you apply the lower range gearing, the wheels rotate slower, getting more torque. Four-wheel-drive vehicles like the Toyota FJ Cruiser, Jeeps, the Jaguar I-Pace, etc. can have a transfer case or locking differentials.
Best AWD sedans you can find on Salvagebid
It doesn't matter if you've already been driving in nasty weather or just got your driver's license, an all-wheel-drive car is an excellent choice for a variety of reasons. Highly-demanded sedans are often offered with all-wheel-drive.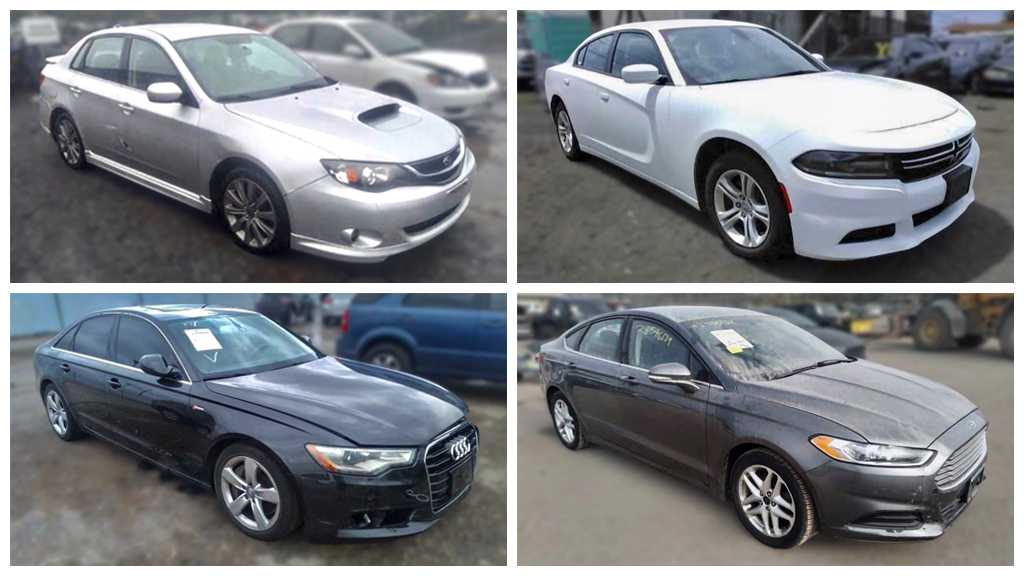 The best AWD sedans range from a modest Ford Fusion to luxurious Audi A4s and A6s. If you're eager to get behind the wheel of a sedan that delivers sporty performance, consider the Dodge Charger. If you're a fan of Japanese cars, feel free to browse all the available Subaru Imprezas with the symmetrical AWD that we have on Salvagebid.
Best AWD Crossovers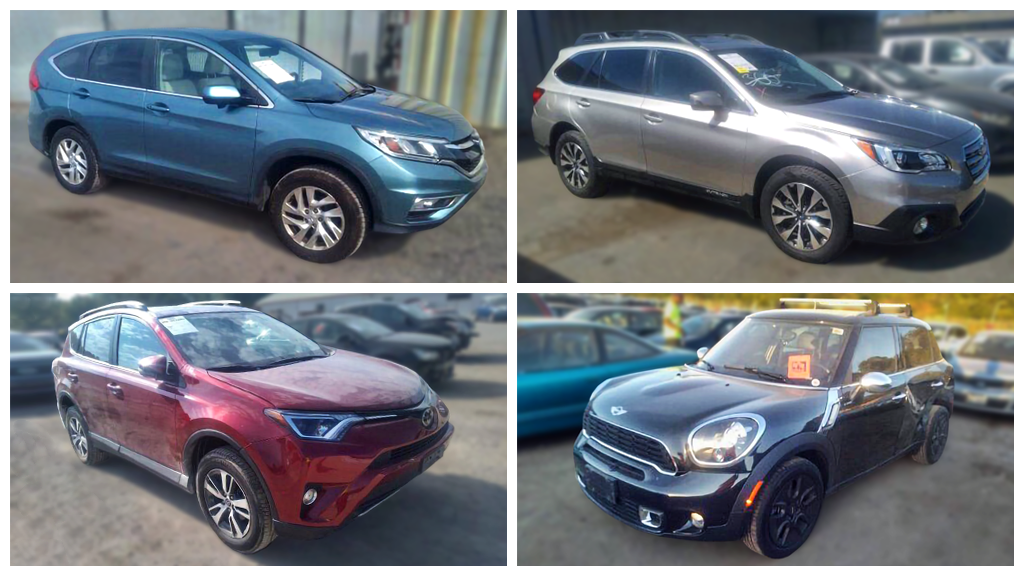 Crossovers offer rugged capability and are suitable for comfortable trips both within the city and far beyond its borders. All-wheel-drive is a standard on most SUVs, but there are still a few like the Kia Sportage and the Ford Escape which don't have AWD. With tons of options on the market, it's challenging to select the best AWD SUV. You should consider the Subaru Crosstrek and Outback, the Mini Cooper Countryman All4, the Toyota RAV4, and the Honda CR-V as the most suitable options.
Best AWD Compact Cars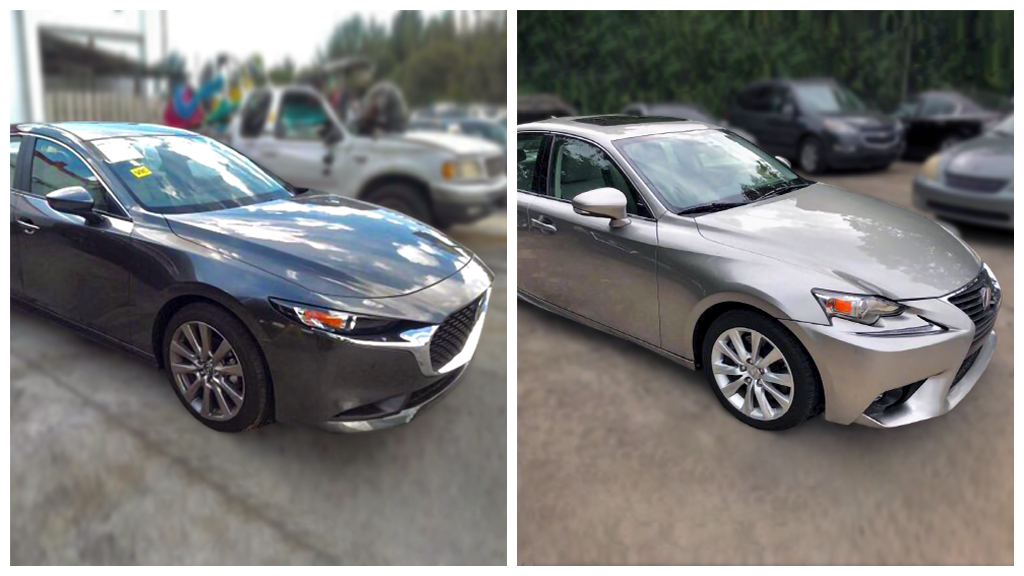 The best compact cars with all-wheel-drive are the Mazda 3 and the Lexus IS. The latter is known for its excellent reliability, crisp handling, and a razor-sharp design. Lexus has offered all-wheel-drive cars since the 1990s, but the Mazda 3 is the first and only compact city car with AWD available on the US market. Mazda's strengths include best-in-class fuel economy and a potent 186 horsepower engine.
Wrap Up
You can start searching for the best all-wheel-drive cars right on our online auto auction. Just register with us, upload a copy of your passport or government-issued ID, place a refundable security deposit, and you're ready to bid right from the comfort of your home. Don't hesitate to get ahold of us at + 1 (360) 347-1300 (6:00 AM – 3:00 PM PST, Monday to Friday) with any questions. You can also fill in our online form and we'll take it from there.