If you're looking for a luxury car without the luxury car pricetag, start with used car auctions at Salvagebid. We're listing the top 5 premium cars you can find through Salvagebid auctions.
2009 Audi A8
There are a myriad of desired luxury cars for sale in our inventory, starting right with this 2009 Audi A8 below. Audi's "Being Ahead Through Technology" serves as the best description for this sizable sedan. Features include:
Adaptive air suspension
Intelligent front light system with curving headlights
Driver identification
Adaptive cruise control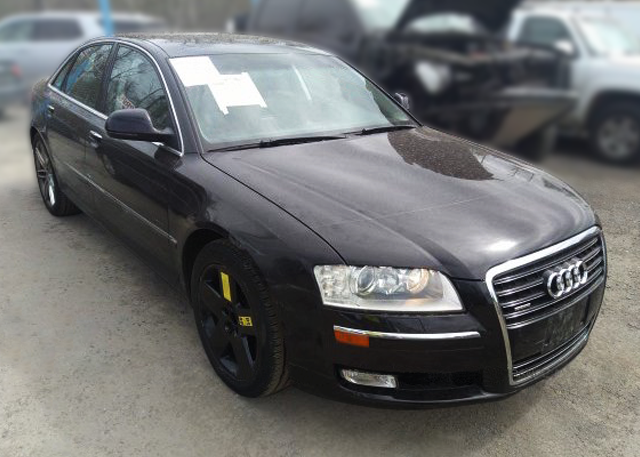 The car you see is powered by a 4.2-liter V8 that puts out 350 horsepower. A heavy sedan, it is still capable of hitting 60 mph in 5.9 seconds, which is quite impressive even after 11 years since the manufacture date. This salvage Audi A8 is equipped with exclusive multi-spoke S-line light-alloy wheels that give the car an even sportier appearance. Looking at buying a used Audi A8? Be sure to make a bid before the listing ends, this A8 goes to auction on 03/18/2020 and the current bid is only $4,625.
2016 BMW 750i xDrive
The next vehicle on our list is another German sedan, the 2016 BMW 750i xDrive. It's the pre-facelift version of the current Bavarian carmaker's flagship model. The car is powered by a 4.4-liter 8-cylinder engine producing 444 horsepower.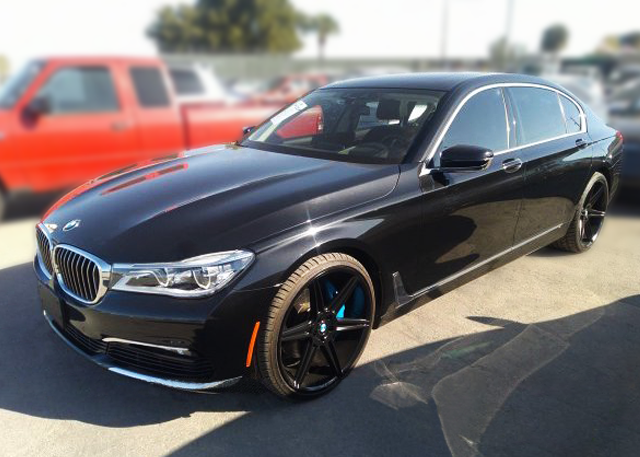 Look through our Vehicle Finder to buy a used BMW
This generation of the BMW 7 Series is renowned for its drag coefficient that contributes to fuel consumption reduction. If you go for a well-known BMW xDrive, you may get even the Integral Steering System that was available on all full wheel drive BMW 7s. Bright brake calipers will definitely add some liveliness to the solid style of this premium car. This sedan has a rebuilt title and you can buy it now for $20,000 or less if you place a bid.
2005 Jaguar XJ8 Vanden Plas
Do you want to buy a used Jaguar? The following Jaguar XJ8 Vanden Plas has kept its style, judging by its exterior design. 4 round headlamps aren't what you see often on cars in the street. Due to the front lights and its large size, this Jaguar looks majestic enough to attract gazes while riding. The main innovation here is the all-aluminum unibody bodywork and chassis, among one of the first times in mass production cars. This sedan has a clear title and hasn't been bid on just yet! Be the first one to bid on this Jaguar XJ8 on Salvagebid.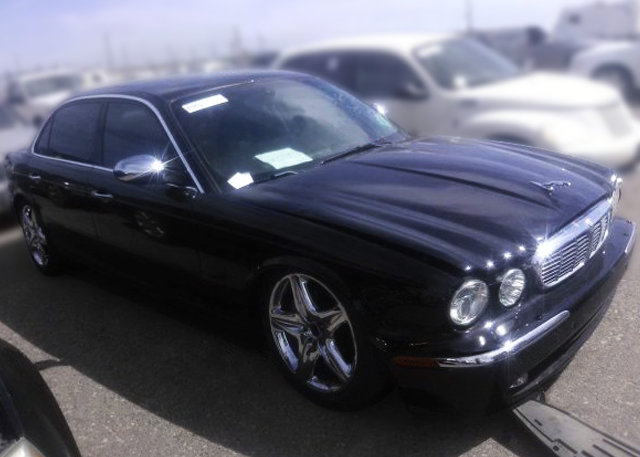 2011 Mercedes-Benz S 63 AMG
We're adding another German car to the list. This brand is associated with prestige and wealth: political leaders, movie stars, famous singers throughout the world have chosen different Mercedes-Benz for decades. Buying a used Mercedes S-Class won't make you a celebrity overnight, but you might feel like one. If you're looking to buy a used Mercedes-Benz, check our available listings.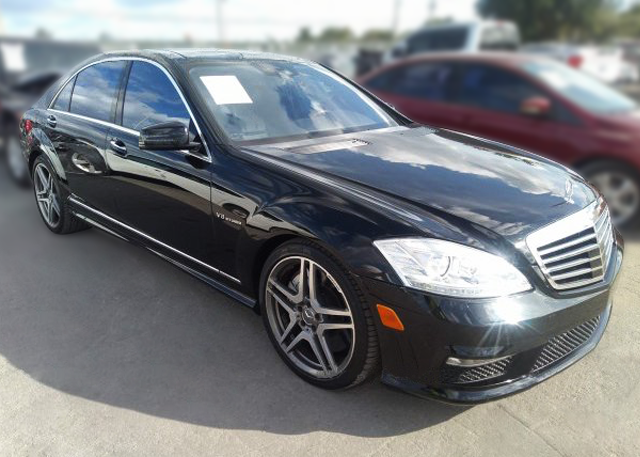 The facelift of the most prestigious model in Mercedes-Benz's range appeared on the market in 2009. The car in the pictures is the high performance 2011 Mercedes-Benz S 63 AMG, equipped with a 5.5-liter roaring monster with a mind-blowing 544 horsepower. The car has a clear title and currently has no bids. You can be the first, start by registering with us to start bidding.
2015 Mercedes-Benz S 550
Its successor, the Mercedes-Benz S-Class W222, is also available on salvage auto auctions. After its release in 2013, the S-Class regained the title of the most popular premium sedan in the world. Magic Body Control, FlexRay electronic interconnection between all systems, and outstanding comfort are some of the key features offered by the W222.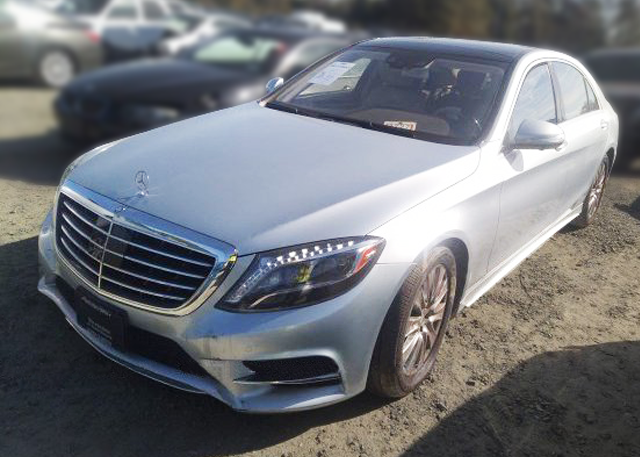 This S 550 pictured above is listed with suspension damage, and has a current bid of only $1,025. The vehicle goes up for auction on 03/23/2020. If you want to buy other models from the Mercedes line-up, please use our Vehicle Finder.
Final tip from our team
These five used premium vehicles are just a fraction of what we have on our online auto auction. You can find lots of offers on used luxury cars for sale on Salvagebid. If you want to win a car through a salvage car auction, register with us today. It is easy to select a make and a model of the vehicle of your dream using our Vehicle Finder. Don't hesitate to contact us online or simply call +1 (360) 347-1300 from Monday to Friday, 6:00 AM to 3:00 PM (Pacific Standard Time). Our representatives will be glad to answer your questions!