We've covered different types of alternatively powered vehicles and reviewed electric cars available on Salvagebid. Now, we're talking about hybrid SUVs. Combining the practicality of utility vehicles with fuel economy, they are incredibly popular on online marketplaces and with a wide variety available, there are a lot of options to choose from. Off-road capability typically isn't compromised: a lot of hybrid SUVs are available with all-wheel-drive. Here, we're reviewing the top 5 most efficient hybrid SUVs to help you make a balanced decision.
Infiniti QX60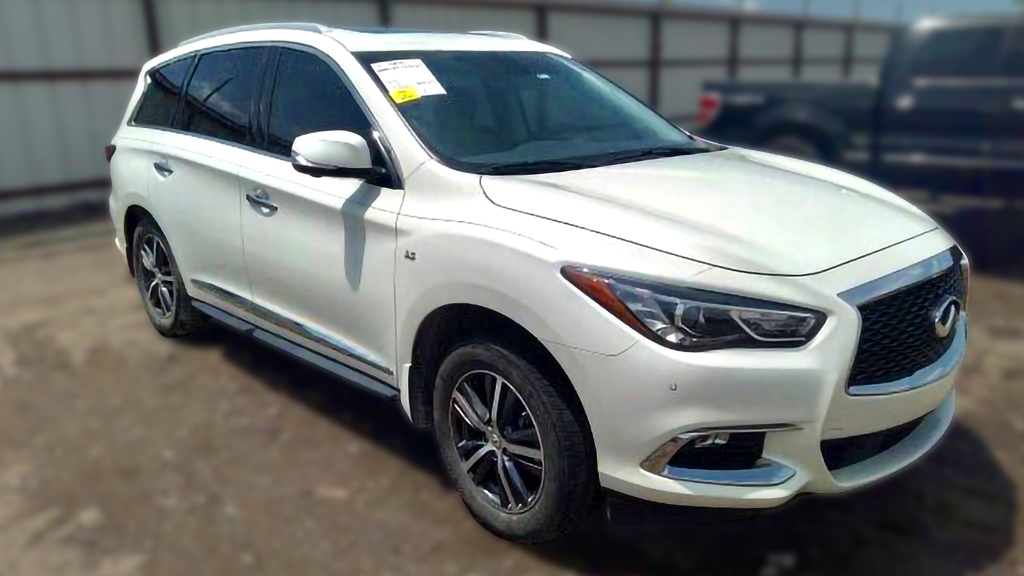 This luxury midsize SUV shares a platform with the Nissan Pathfinder. The hybrid version gets its power through both a 2.5L V6 and a 15kW electric motor charged with a lithium-ion battery getting 26 mpg combined.
The Infiniti QX60 features high-end materials inside and plenty of room for passengers. This SUV has an extensive list of standard equipment, including leather upholstery, tri-zone climate control, and heated front seats. A power liftgate opened by moving your leg under the rear bumper is also standard on 2016-2017 model year vehicles with the Deluxe Technology Package. The main drawback of the Infiniti QX60 is its cramped third row, under which the battery is placed. The QX60 hybrid was available for the 2014-2017 model years. 
Land Rover Range Rover Sport SE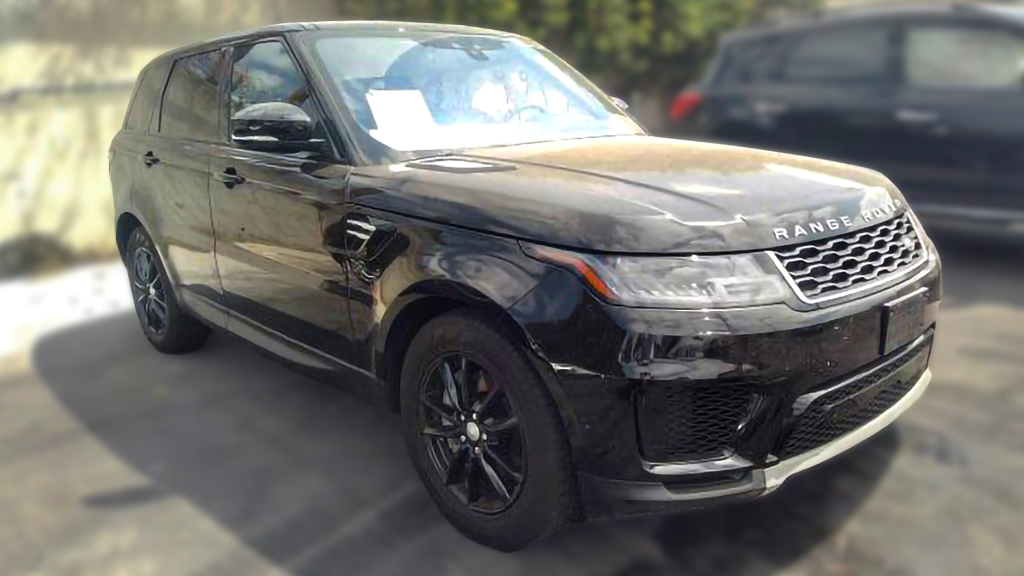 The only SUV of British origin on the list is this Land Rover Range Rover Sport. With tons of tech, top-notch overall quality, and terrific off-road capability, the Land Rover Range Rover Sport is one of the best luxury hybrid SUVs. The Range Rover Sport is built on a hybrid platform which consists of a 3.0L inline-six, an 8-speed automatic gearbox, a small lithium-ion accumulator and a motor-generator. As a result, the hybrid Land Rover Range Rover Sport SE has 355 horsepower (15 more than the standard V6), and 365 lb-ft of instant torque at low rpm (33 lb-ft more than the standard drivetrain). This SUV gets 21 mpg combined. 
Lexus RX 450h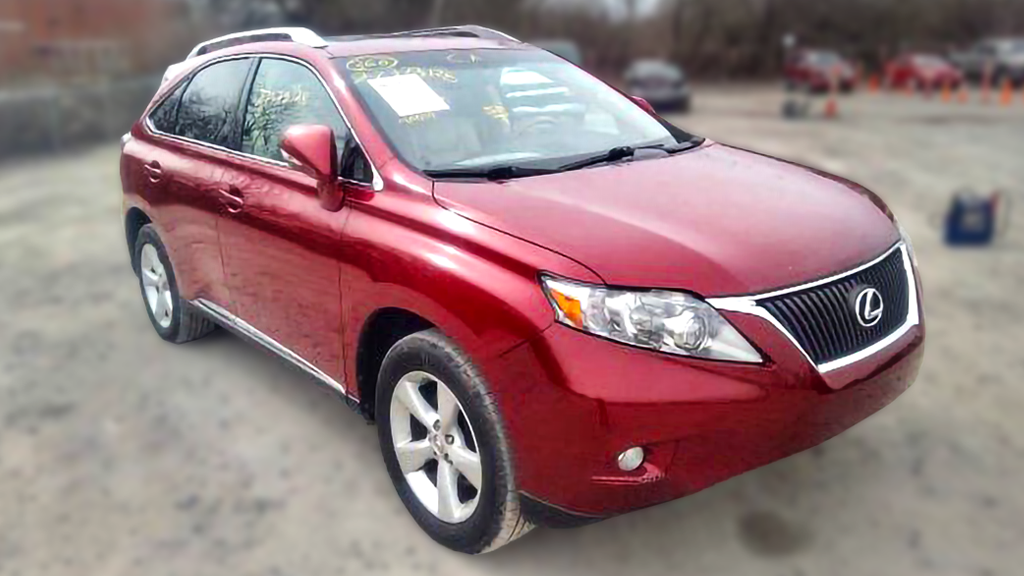 We've already talked about the Lexus RX, but now we're taking a look at the hybrid version specifically. The RX has multiple awards, including the Top Safety Pick by the IIHS, Best Resale Value Luxury Utility Vehicle by KBB, and Best Hybrid SUV for the Money by US News. In 2013, the Lexus RX became the first-ever SUV to win the title of the Most Dependable Vehicle in the USA by J. D. Power. This crossover made its way to buyers' hearts because of its superb reliability and outstanding fuel economy. The 2014 Lexus RX 450h gets up to 30 mpg combined, which makes it one of the most fuel-efficient hybrid SUVs.
Toyota Highlander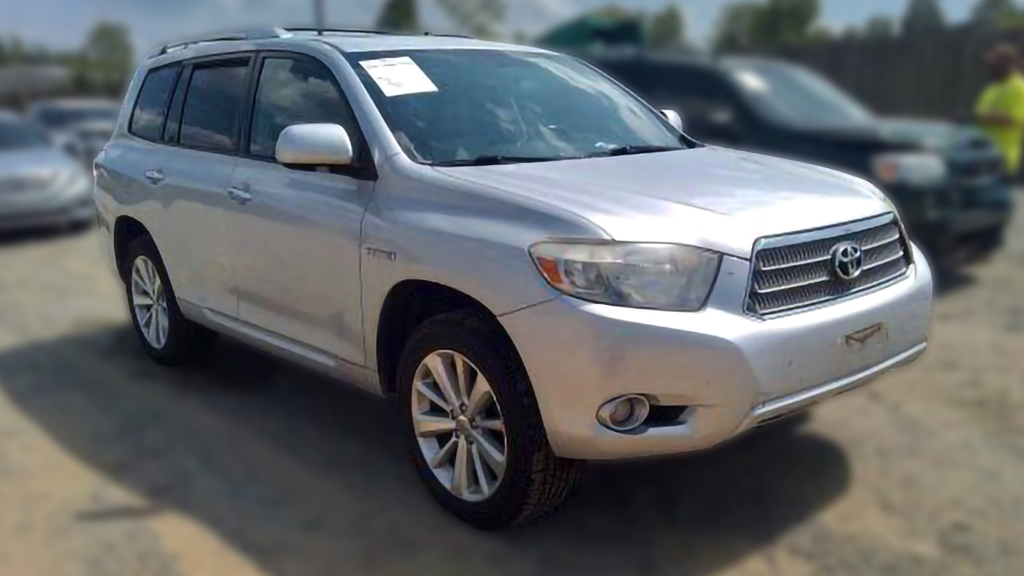 The Toyota Highlander is a practical three-row hybrid. The current generation of the Toyota Highlander has just entered the market and got a completely new engine. Now, this bestseller is powered by a 2.0L inline-four instead of the V6 of former generations. The new Highlander Hybrid gets 35-36 mpg combined, which is above average for the class. Available with 7 or 8 seats, depending on the model year and trim, the Highlander features ample space for passengers in the first and second rows. The third row, on the other hand, doesn't offer that much room for adults. At the time of writing, we haven't seen the new Highlander on our salvage auto auction, but we have a lot of older models for sale.
Toyota RAV4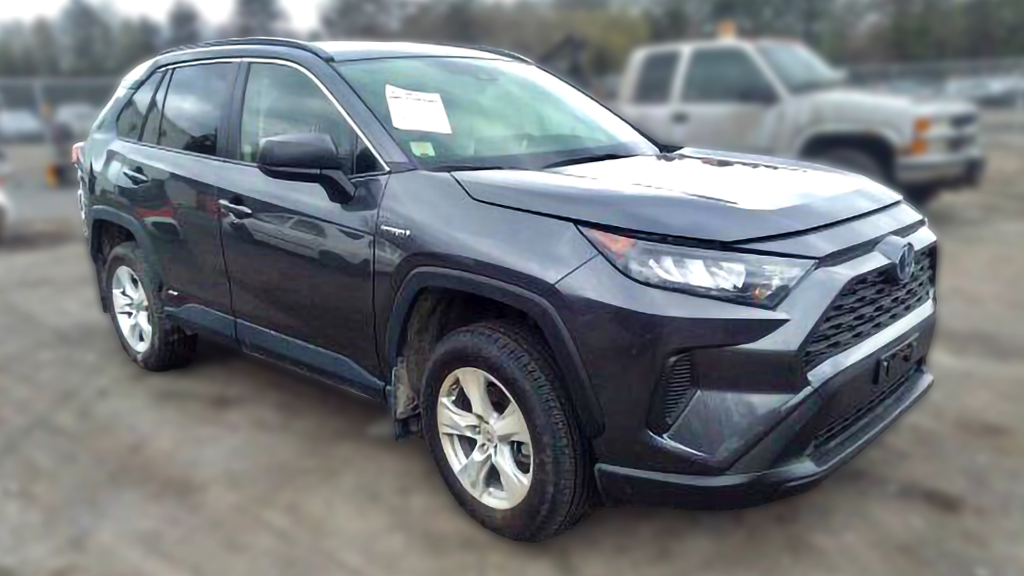 We're wrapping up our list of top hybrid crossovers with the Toyota RAV4, the bestseller in the compact SUV segment. Recently, we've compared RAV4 with its counterpart, the Nissan Rogue, but the hybrid version deserves another mention. The 2020 RAV4 was voted the Best Hybrid or Electric SUV for the Money by US News, and all RAV4s are sold with Toyota Safety Sense 2.0, with advanced safety features assisting the RAV4 in its overall five-star safety rating from the NHTSA. It gets truly phenomenal gas mileage, providing up to 40 mpg combined thanks to a 2.5L engine along with two electric motors, making the Toyota RAV4 the most efficient hybrid SUV.
Bottom Line
If you're eager to get behind the wheel of a versatile car and fuel economy is your main priority, start your search with Salvagebid. You can find thousands of clean and salvage title cars on a budget at our online auto auction. You'll have to register with us, upload a copy of your government-issued ID or passport, and place a refundable security deposit to start bidding. You can call us at + 1 (360) 347-1300 (6:00 AM – 3:00 PM PST, Monday to Friday) with any questions or you can fill in our contact form and we'll take it from there.