Luxury SUVs offer a seamless blend of performance, comfort, and style. From the latest technology to towing capability, today's automakers have found ways to fill multiple niches with a single vehicle, and we're seeing that segment of the market grow rapidly to fit demand. If you can't narrow down your options, here are our top 6 luxury SUVs you can find on Salvagebid.
2019 Cadillac Escalade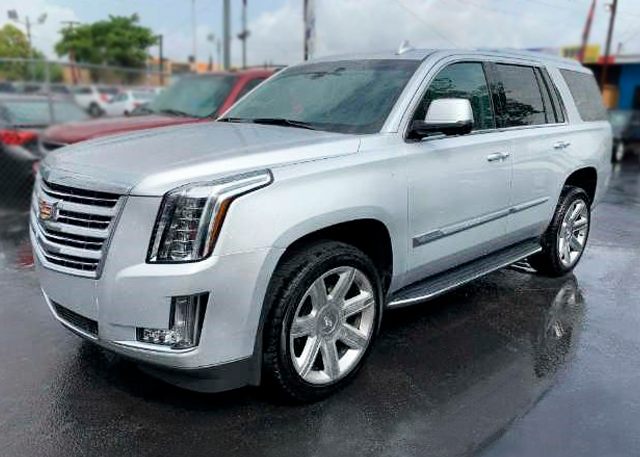 The American-made example of a luxury full-size SUV, the Cadillac Escalade, shares its platform with the GMC Yukon and the Chevrolet Tahoe. Equipped with a 426 horsepower 6.2L V8 engine and comfortably seating 8, the Escalade is popular among celebrities and professionals.
The automaker recently revealed a new generation of the Escalade with a fully redesigned exterior. It's available with a diesel engine for the first time since its release, as well. Though the newest Escalade hasn't made its way to our online auto auction yet, we have plenty of older models Cadillac Escalades available. 
2019 Infiniti QX80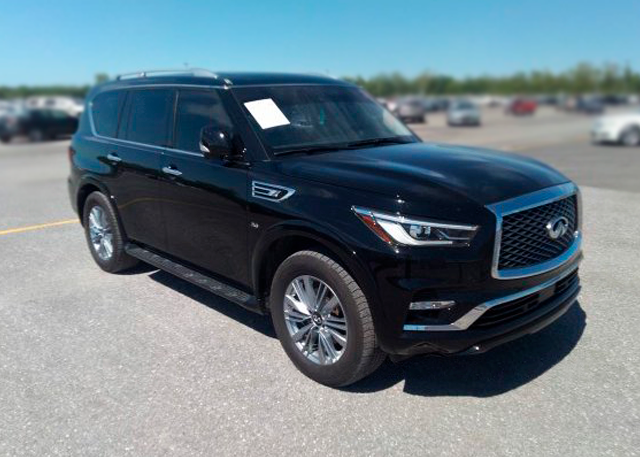 A top-tier SUV in the automaker's lineup, the Infiniti QX80 speaks to the ultimate level of comfort. The interior features 3-row seating for up to 8 people with dual-zone climate control and either a Bose Audio system with up to 15 speakers. The 5.6L V8 powertrain, aided with Hydraulic Body Motion Control, gives you the most comfortable ride through any terrain.
The 2019 Infiniti QX80 you see in the photo above is the entry-level Luxe trim, the only one in the lineup with rear-wheel-drive. This Infiniti has a clear title and only 27,257 miles on the odometer. Its buy it now price makes it one of the best luxury SUVs under $30,000.
Lexus LX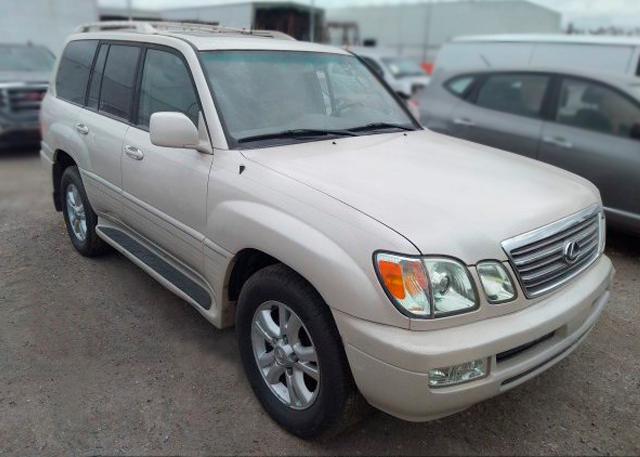 Another SUV of Japanese origin on the list is the Lexus LX, which is still regarded as one of the most reliable SUVs of all time. The LX of this generation was awarded as the best to Hold Value SUV by Kelley Blue Book on multiple occasions. Features include constant full-wheel-drive with Adaptive Variable Suspension and a night view infrared camera system. The unique gearbox with Variable Gear Ratio Steering was first introduced in the Lexus LX. Though the Lexus LXs aren't frequently up for sale, we have some on Salvagebid. Start your search with us to find your Lexus LX.
2013 Mercedes-Benz GL 450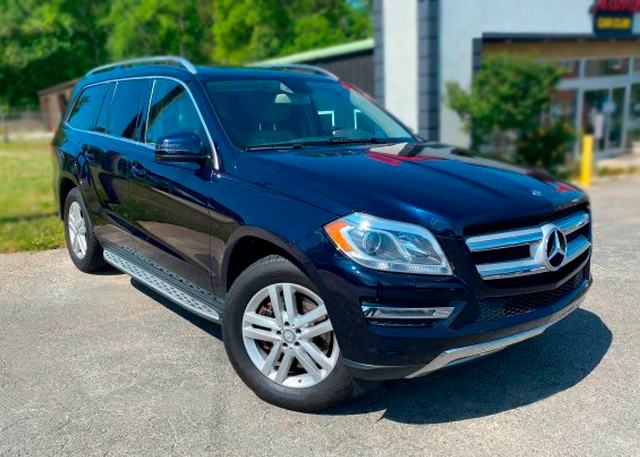 The Mercedes-Benz GL was based on the Mercedes-Benz M-Class. The longer wheelbase increased the seating capacity to 7 people. The Mercedes-Benz GL got the MotorTrend Best Luxury SUV Award in 2012. In 2016, Mercedes-Benz renamed the GL as the GLS.
This clear title 2013 Mercedes-Benz GL 450 is an excellent choice if you're looking for a luxury SUV under $25,000. High-quality interior, well-known 4Matic all-wheel-drive, and the exceptional condition of this SUV make it a great option. You can buy this Mercedes-Benz GL 450 for $18,800, so make sure you're registered on our online auto auction.
Porsche Cayenne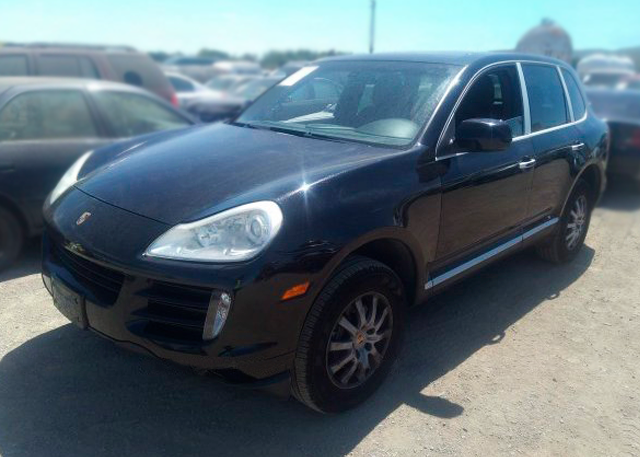 We mentioned the Porsche Cayenne on our list of exotic cars available on Salvagebid, and it certainly falls under this category as well. This performance SUV has an immense following worldwide and the US is no exception. Owning a brand new Porsche Cayenne is expensive, but through online auto auctions like Salvagebid you can buy a clear title Porsche Cayenne for less than $10,000. Find your Porsche Cayenne using our Vehicle Finder.
Mercedes-Benz G-Class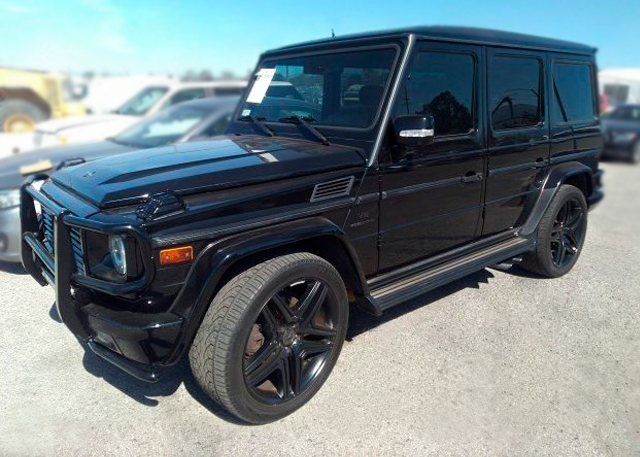 The most iconic Mercedes-Benz of the last 40 years takes a spot on our list of the best luxury SUVs we have available. The GL's release in 2006 questioned the future lifespan of the G-Wagen, but the Gelaendewagen is still a top-tier SUV in the Mercedes-Benz range. With multiple features for off-road capability like three locking differentials, the Mercedes-Benz G-Class is not only luxurious, but powerful and capable as well.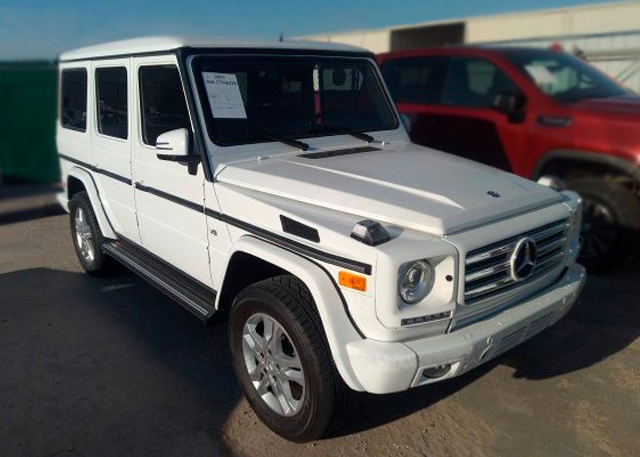 There are only a few G-Wagens on Salvagebid, but this one definitely deserves your attention. This pearl white 2014 Mercedes-Benz G 550 has kept its original title, so take the opportunity to participate in the live auction, or buy it now for $38,500.
Final words from Salvagebid
You can find the best luxury SUVs for the fraction of their MSRP on Salvagebid. If you're after a specific model, you can narrow your search criteria using our Vehicle Finder. To start bidding right from the comfort of your home, you'll have to register with us and upload a copy of your government-issued ID or Passport. You can call us at + 1 (360) 347-1300 (6:00 AM – 3:00 PM PST, Monday to Friday) and we'll be happy to answer your questions, or you can contact us online, and we'll take it from there.