Minivans are an excellent choice when it comes to transporting a big family and personal belongings. Modern family vans offer immense cargo space along with the newest technology to provide maximum comfort during long trips. Choosing which minivan to buy may seem daunting, but Salvagebid is here to help you with your decision: we're reviewing the 5 best minivans to buy on an online auto auction.
Kia Sedona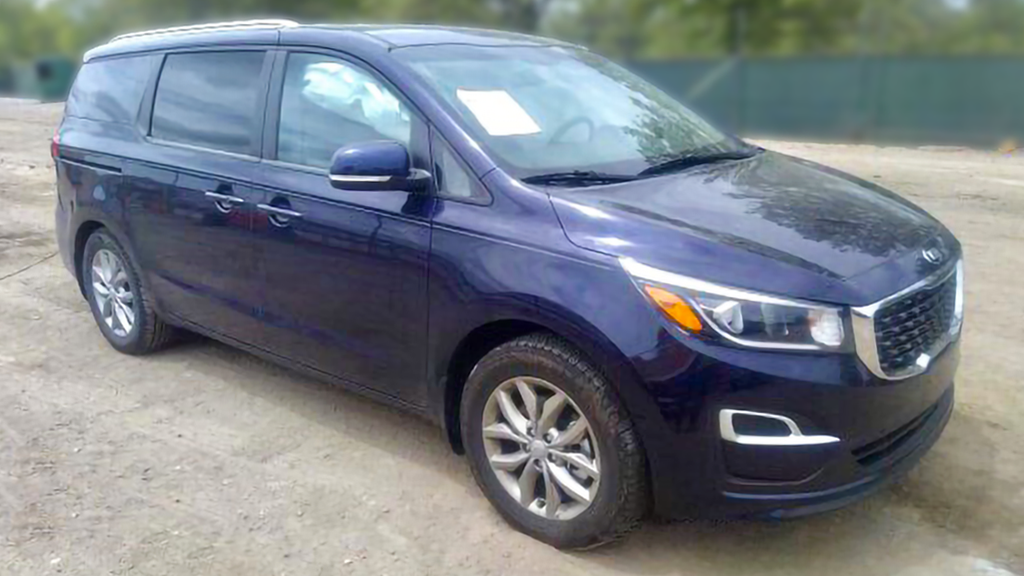 Voted the Best Minivan for the Money by US News in 2020, The Kia Sedona features one of the lowest-in-class base prices and an industry-leading warranty. The current generation of the Kia Sedona was released in 2014 and underwent a restyling in 2018. All Sedonas come exclusively with a 3.3L V6 putting out 276 horsepower; the only transmission offered is an 8-speed automatic Sportmatic. The Sedona has plenty of tech inside, including Apple CarPlay and a wireless phone charger. This minivan provides comfortable seating for seven, though it has a bit smaller cargo space than competitors.
Toyota Sienna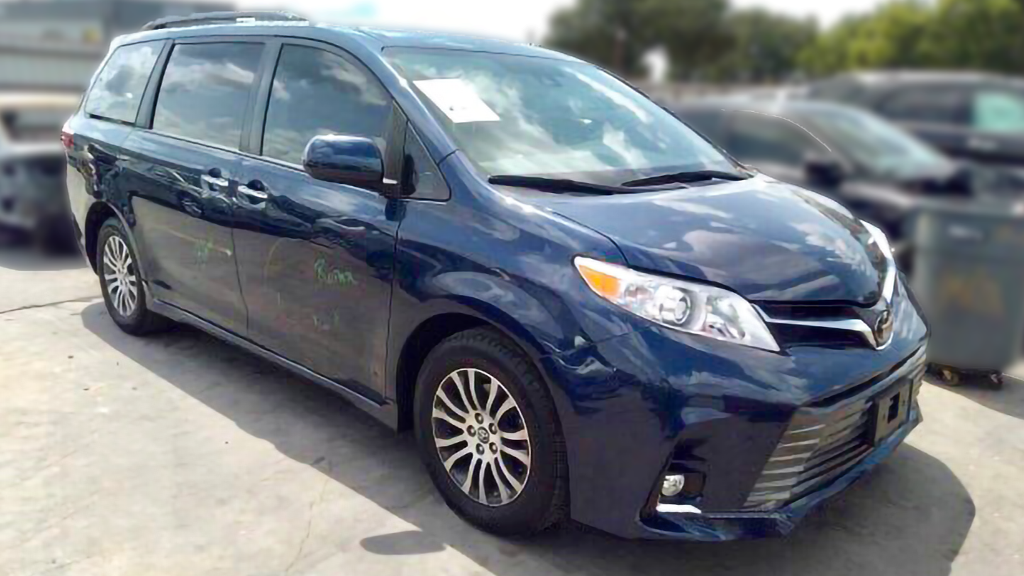 The Toyota Sienna was the only minivan on the market available with all-wheel-drive until Chrysler introduced the Pacifica AWD in 2020. The current generation of the Sienna entered the market in 2010 and was produced for almost 10 years without major exterior changes. The Sienna featured the most powerful and reliable engine in its class, a 3.5L V6 that put out 296 horsepower. Up to eight passengers can travel in the Sienna with the highest comfort, ample cargo space is also provided. Toyota has revealed a completely new model of its minivan recently: the 2021 Sienna has cutting-edge safety technology and a sharp exterior design, but it hasn't made its way to Salvagebid just yet.
Dodge Grand Caravan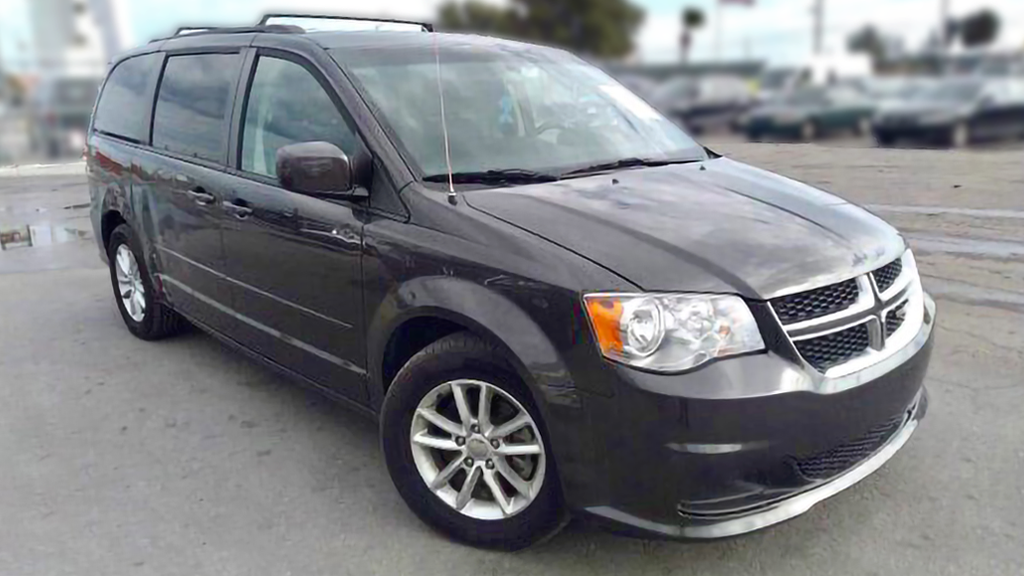 The Dodge Grand Caravan has one of the strongest engines in its class, a 286 horsepower 3.6L V6. The Dodge Grand Caravan can comfortably accommodate two adults in its spacious third row. Foldable Stow & Go seats on the second and the third rows come standard on the Grand Caravan allowing you to adjust the cabin according to your needs. This minivan has a 6.5-inch multimedia display and a six-speaker stereo, and a rear-seat DVD infotainment system is available on higher-level trims.
Chrysler Pacifica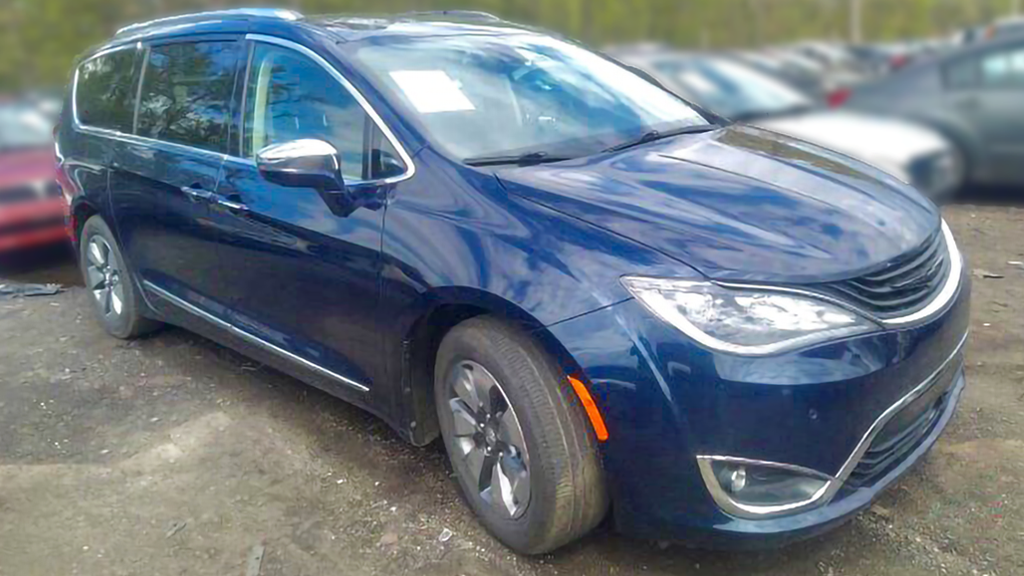 The Chrysler Pacifica is one of two minivans awarded the Top Safety Pick by the IIHS. The Pacifica is the only minivan available with both a plug-in and a hybrid drivetrain. The interior has numerous storage bins and easily foldable seats, and its seating capacity varies from seven to eight, depending on the configuration and trim. The list of standard equipment will amaze your family members on a trip: a satellite radio, both apps for smartphone integration, a six-speaker stereo system, and a 7-inch infotainment screen. But the list of options is even richer, including a sunroof, 10-inch seatback touchscreens, and a DVD player.
Honda Odyssey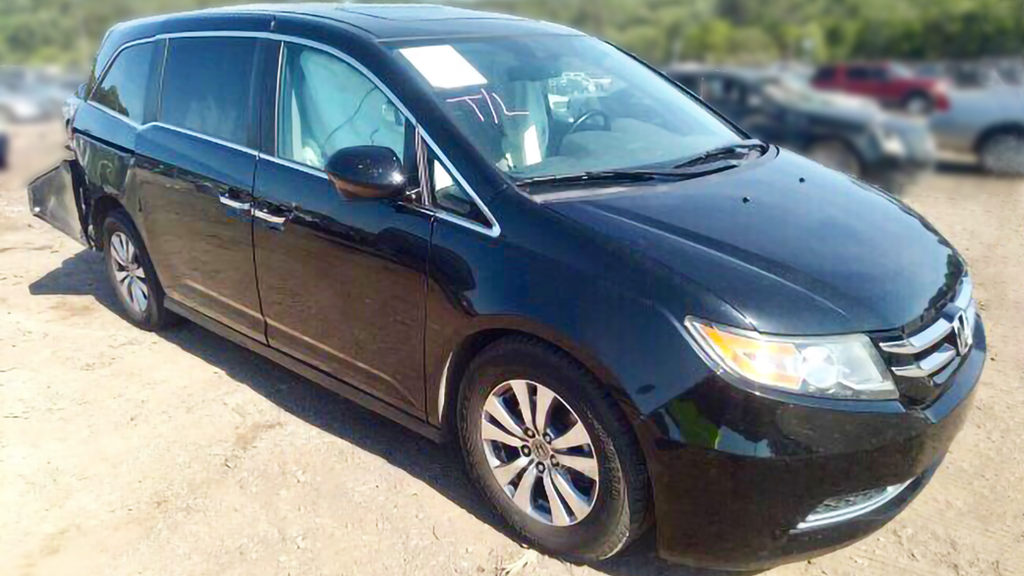 The Honda Odyssey collected numerous prestigious awards like Kelley Blue Book's Minivan Best Buy, the Top Safety Pick by the IIHS, and Best Minivan for Families in 2020 by US News. This car holds the sales record among other contenders in the United States and is one of the best minivans to buy. Featuring advanced driving assistance, an upscale and roomy interior, and the largest cargo capacity among its rivals, the Odyssey is the perfect choice for a big family. It has a smooth and comfortable ride thanks to a 280 horsepower 3.5L V6 mated to an innovative 10-speed automatic gearbox. Available options include ventilated leather seats and premium audio with 11 speakers.
Bottom Line
If long road trips with family are your thing, buying a minivan is a must for you. We can help you get your dream car on a budget. With a constantly updated inventory, Salvagebid is the best place to look for clear and salvage title minivans. To start bidding, you'll have to register, provide us with a copy of your passport or a government-issued ID, and place a refundable security deposit. Don't hesitate to call us at +1 (360) 347-1300 (6:00 AM – 3:00 PM PST, Monday to Friday) or contact us if you have any questions.