With tons of options in the SUV segment, these Japanese crossovers are leading the market. Choosing which one may seem like a tough decision, so we're comparing two of the top crossover SUVS: the Nissan Rogue and the Toyota RAV4. We're listing the key similarities and differences between two bestselling crossovers of 2019 that you can find on Salvagebid.
Annual sales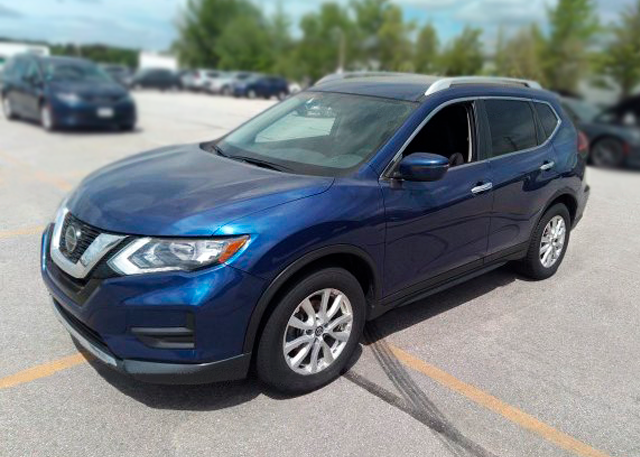 The Nissan Rogue was awarded "America's Best Selling SUV" in 2018 with 412,110 units sold. In 2019, the situation turned to the fully-redesigned Toyota RAV4's favor. Toyota achieved their best-ever sales mark for the RAV4 with 448,071 cars sold. Annual sales of the Nissan Rogue dropped to 350,447 units in 2019.
These SUVs are highly sought-after on online auto auctions like Salvagebid. We have an extensive inventory of salvage and clear title Toyota RAV4s and Nissan Rogues for sale, both older and current generations.
Performance
Both SUVs come standard with 2.5L inline-four engines, but their performance is completely different. The 2019 Nissan Rogue is available with a 2.0L hybrid drivetrain and a 2.5L gasoline engine. The latter puts out 170 horsepower and 175 lb-ft of torque, whereas the hybrid has 176 horsepower. As of 2020, the hybrid is no longer available. Since the release of the Rogue's second generation in 2014, all versions come exclusively with a CVT transmission.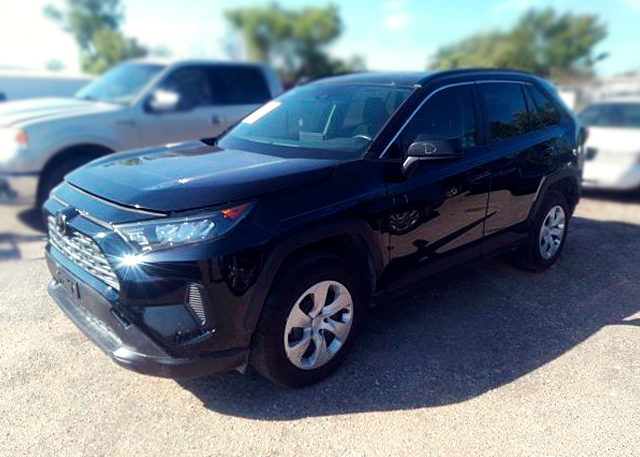 The Toyota RAV4's performance is more impressive. The standard 2.5L inline-four motor provides good acceleration, and puts out 203 horsepower and 184 lb-ft torque. The RAV4 is available as a hybrid as well. All RAVs are equipped with an 8-speed automatic gearbox.
Front-wheel-drive is standard for both SUVs, but you can opt for all-wheel-drive as well. The drivetrain directly affects fuel economy: the Nissan Rogue Hybrid AWD provides 33 mpg combined, while a  hybrid with FWD increases slightly to 34 mpg combined. The standard inline-four provides 27 mpg when equipped with AWD and 29 mpg with FWD.
The Toyota RAV4 is a bit more fuel-efficient, providing up to 30 mpg combined with FWD and 28 with AWD. The Toyota RAV4 Hybrid provides up to 39 mpg combined.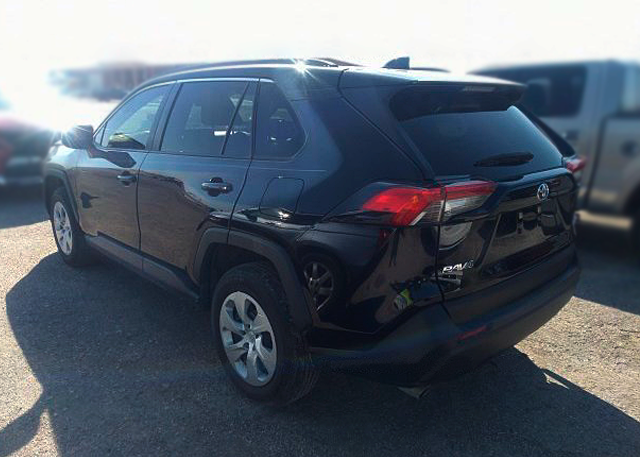 Interior
Both cars have quality interiors, modern designs, and infotainment systems. Both the Rogue and the RAV4 offer apps for smartphone integration. The 2019 Nissan Rogue has more room for passengers in the second row, as well as more cargo space. The plastic surfaces in the Nissan are softer. Heated power seats are offered in higher-level trims on both.
Trims
Toyota offers 10 trims for the RAV4: LE, LE Hybrid, XLE, XLE Hybrid, XLE Premium, Adventure, TRD Off-Road, XSE Hybrid, Limited, and the top-tier Limited Hybrid. The Toyota RAV4 is available in trims designed for off-roading, while the Nissan Rogue remains an urban crossover. The Nissan is available in only 3 trims: basic S, mid-range SV, and the high-level SL.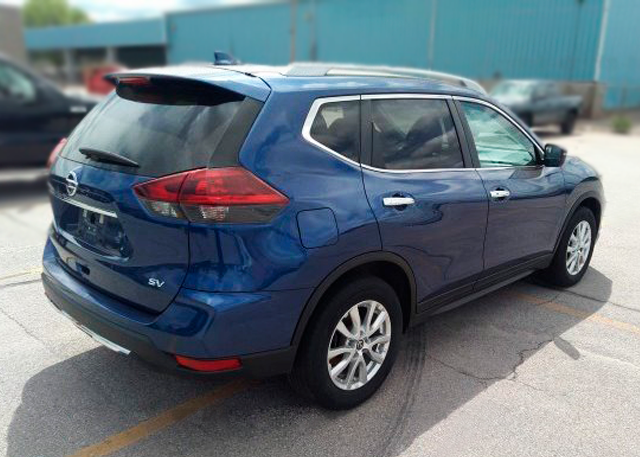 Bottom Line
As automakers continue to move forward with newer and newer SUVs, the salvage market will see an immense increase in their availability. Both of these crossovers have their pros and cons to take into consideration to make the right choice according to your needs. Once you've made your decision, you can start looking for salvage and clear title SUVs on Salvagebid. To buy an SUV on a budget you'll have to register with us by providing some basic information or with your Facebook or Google account, upload a copy of your government-issued ID or passport, and place a refundable security deposit. Don't hesitate to contact us or give us a call at + 1 (360) 347-1300 (6:00 AM – 3:00 PM PST, Monday to Friday) if you have any questions.