Hot hatchbacks are performance variants of common city cars. With enhanced power, stiffer suspension, and a variety of other upgrades, they combine the practical nature of a hatchback with an incredibly exciting driving experience. While a lot of performance vehicles are prohibitively expensive, the best hot hatchbacks offer a good thrill for a great price, while still remaining comfortable family commuters. In this blog, we've put together a list of the 5 best sport hatchbacks you can find on Salvagebid.
2008 Mini Cooper S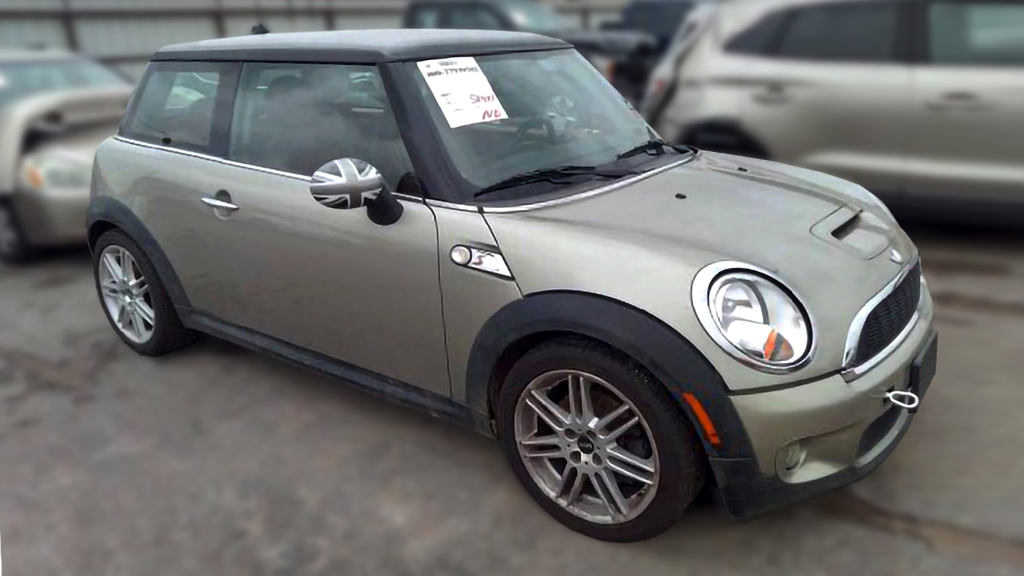 Mini as a manufacturer of compact cars originated in Great Britain in the late 1950s. These cars were brought to fame in the Mr. Bean franchise and the film The Italian Job. Since 1994 the brand has belonged to the German automotive giant BMW. The classic Mini Cooper was discontinued in 2000, and the first production Minis of the next generation were unveiled during Paris Motorshow in the same year. The new Mini revived the popularity of retro-styled cars, becoming a benchmark within the segment, so much so that the Mini Cooper was voted the "North American Car of the Year" in 2003. In fact, the sportier S model was Mini's first hot hatch before the John Cooper Works variants – robust models by BMW's tuning company specializing in Minis. The Mini in the photo has a 1.6L motor putting out 175 horsepower, which is enough to reach 60 mph in just 7 seconds. This run & drive verified hot hatch is up for auction on 10/14 from Houston, TX.
2010 Mazdaspeed3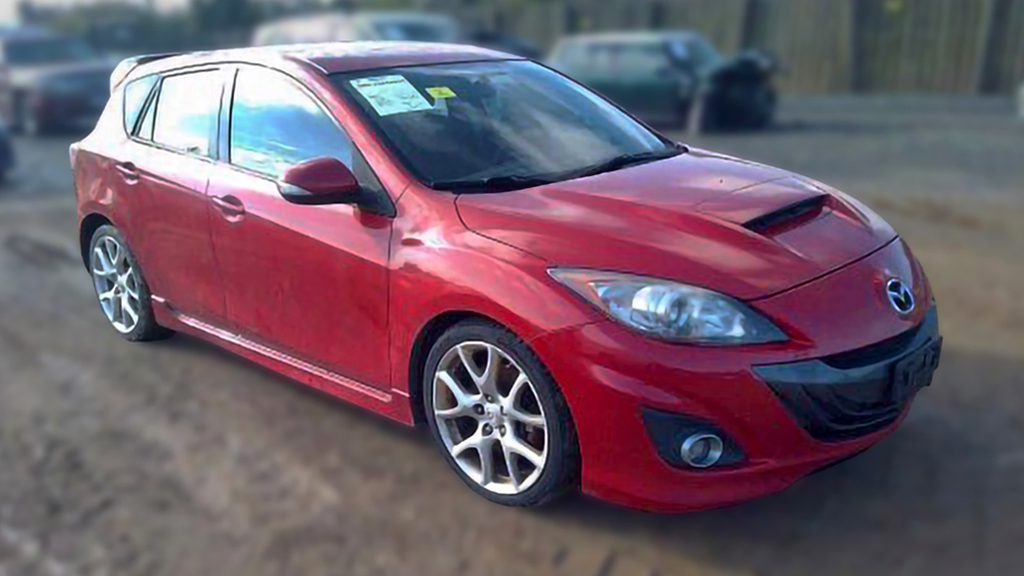 The second generation of the Mazdaspeed3 is considered one of the most reliable hot hatches according to Edmunds and Consumer Reports. Outside of the USA it was sold as the Mazda 3 MPS, the letters defined the top-tier trim. The Mazdaspeed 3 has shown outstanding performance, including the status of the fastest accelerating hatchback when it was released. Even the almighty Volkswagen Golf R was 0.2-0.4 seconds slower from a standstill to 60 mph. The Mazdaspeed 3 did it in 5.2 seconds, which is quite impressive even now. This 263 horsepower hot hatch is still running, you can place your bid before it goes live on 10/19.
2019 Hyundai Veloster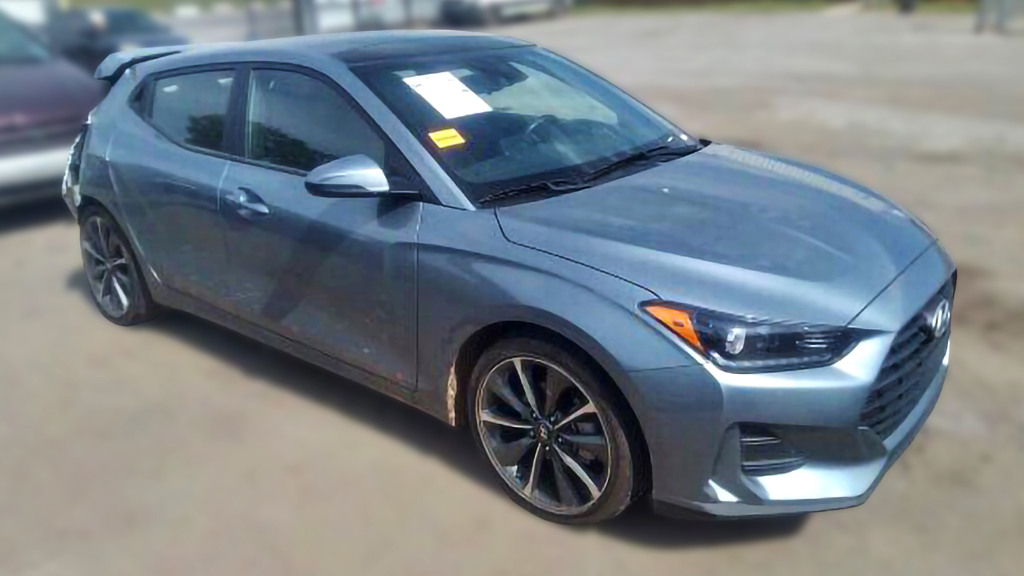 Completely redesigned, the new Hyundai Veloster has kept its main distinctive feature, so this small hot hatch is the only production car with an asymmetric design. This budget hot hatch delivers good performance through a 147 horsepower engine without compromising safety. The standard equipment includes forward collision warning and driver drowsiness monitoring and this Hyundai gets decent fuel economy, 30 mpg combined. The car is a little slower than its rivals and reaches 60 mph in 8.2 seconds. This Veloster is up for auction on 10/14 from Oklahoma City, OK.
2019 Volkswagen Golf GTI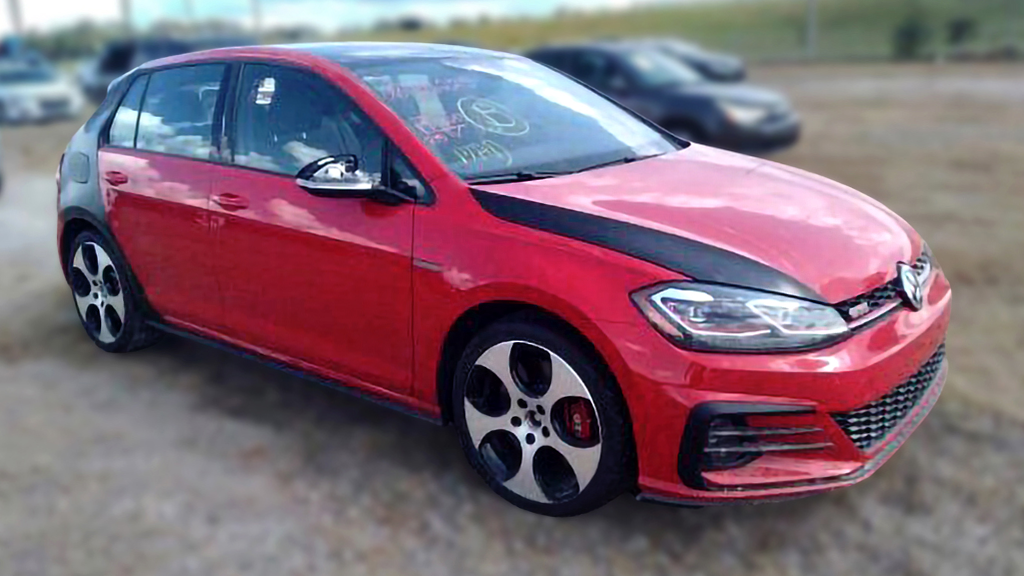 The Volkswagen Golf GTI is a trendsetter within the hot hatch segment. It has everything a driver dreams about: thrilling dynamics, flawless handling, and exhilarating performance while still being a comfortable daily driver. The seventh generation of the Golf features firm suspension with Bilstein or Koni shocks to achieve ideal cornering. The Volkswagen Golf GTI is available with a single motor: a 2.0L TSI putting out 230 horsepower and 258 lb-ft of torque. This red German hot hatch is missing its rear window and heads to auction on 10/14, or you can buy it right now for $11,250.
2014 Audi RS 7 Sportback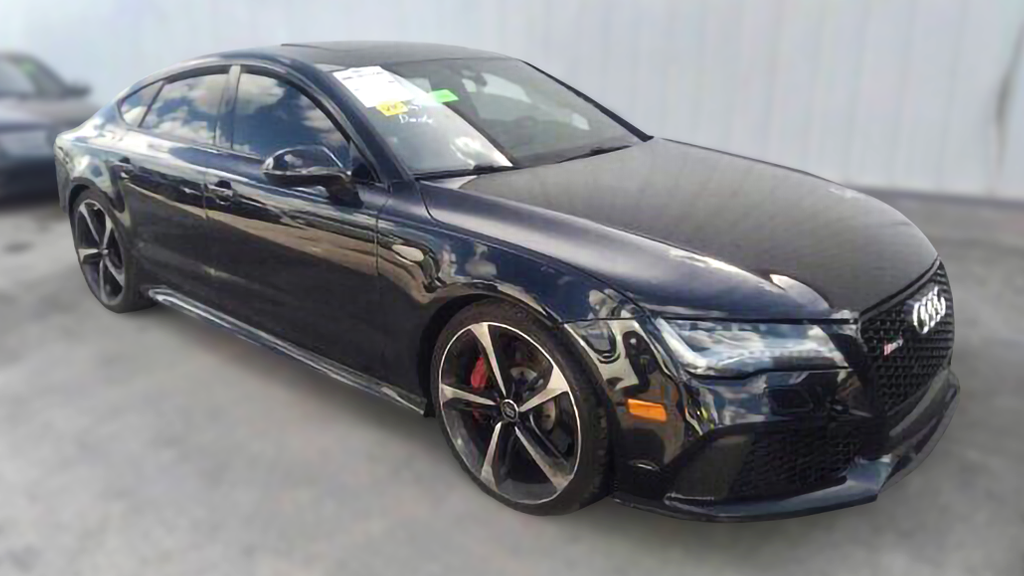 The Audi RS 7 is the fastest hatchback in the world. A 560 horsepower V8 transfers torque to all wheels through the Quattro AWD, and the RS 7 hits 60 mph in just 3.9 seconds, the same time the Porsche 911 does. 516 lb-ft of torque are available at 1,750 rpm, so you'll experience how powerful the Audi RS 7 is right from the start. This luxurious powerhouse will be auctioned off on 10/19 from Opa Locka, FL.
Bottom Line
These 5 cars are just a fraction of what we have in our inventory. You can find many other hot hatchbacks on Salvagebid. To place your bid on a vehicle you like, just register with us, upload a copy of your passport or government-issued ID, and place a refundable security deposit. Call us at +1 (360) 347-1300 (6:00 AM – 3:00 PM PST, Monday through Friday) with any questions. You can also contact us online and we'll answer your inquiry from there.