You aren't likely to find a brand-new vehicle with a modest $10,000 budget, but the used car market is full of options from small cars to luxury automobiles. We won't argue that finding a decent used vehicle with low mileage at a reasonable price can be challenging, but we can make your choice easier. In this blog, we're taking a close look at the 5 best cars under $10,000 that you can find on Salvagebid.
2014 Ford Fusion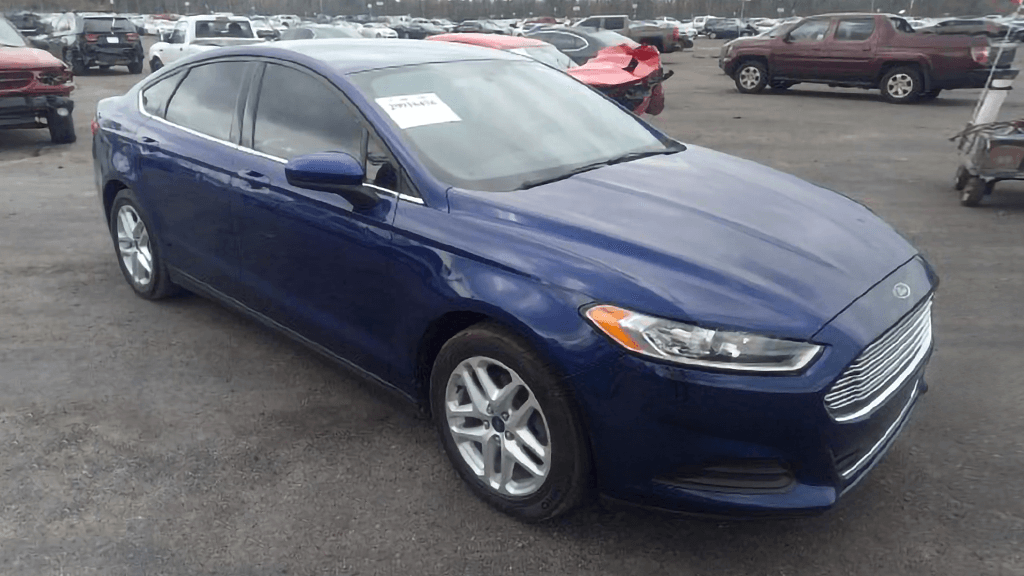 There are a few things that make the Ford Fusion one of the best vehicles for under $10,000 within the highly competitive segment of midsize sedans. Its main strengths: the Ford Fusion is one of the few midsize sedans available with all-wheel-drive and with a plug-in hybrid drivetrain. On top of that, the second generation of the Ford Fusion conquered the market due to its impeccable list of features and earned numerous safety awards. Don't forget about the sleek exterior design and top-notch reliability scores and you'll fall in love with this bestseller.
This 2014 Ford Fusion has a $2,975 buy-it-now price and is listed as running.
2017 Hyundai Elantra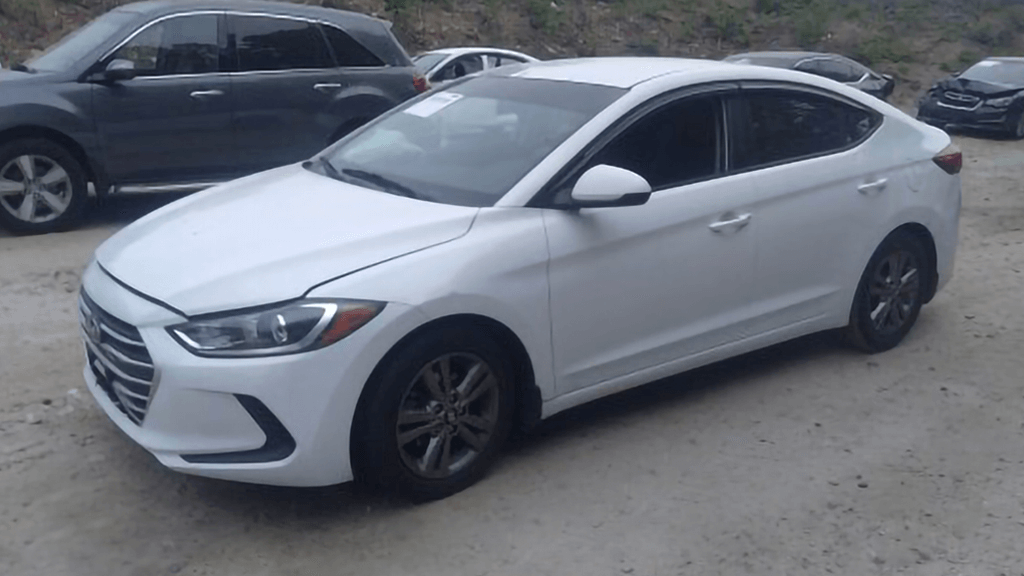 The Hyundai Elantra ticks many 'must-have' boxes for shoppers looking for the best used compact cars under $10,000. Similar to the Ford Fusion, this car speaks to safety and has won the Top Safety Pick awards for four years in a row; newer models still continue this tradition. Amazing reliability ratings and low ownership costs illustrate why this compact sedan is popular worldwide.
This 2017 Hyundai Elantra needs some repairs and heads to auction on 6/28. Make it yours for only $4,400. Missing keys aren't a problem: our trusted shipping partner, EasyHaul, can help you cut a new set of keys for your vehicle.
2018 Mazda 3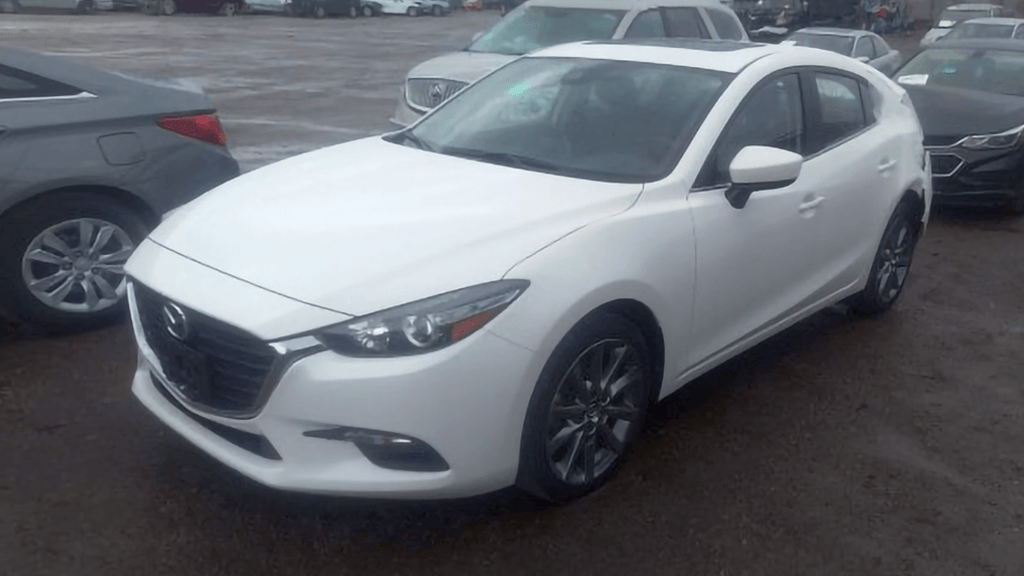 We included the Mazda 3 on our list of the best small cars and named it one of the best Mazda models, so it's no surprise that this car is one of the best used hatchbacks under $10,000. Precise handling, an easily recognizable design, and peppy engine options make for a standout choice if you're looking for commuter hatchbacks under 10 grand. However, if you're keen on performance, you can look for older Mazdaspeed models that also don't come with heavy price tags.
2012 Toyota Camry Hybrid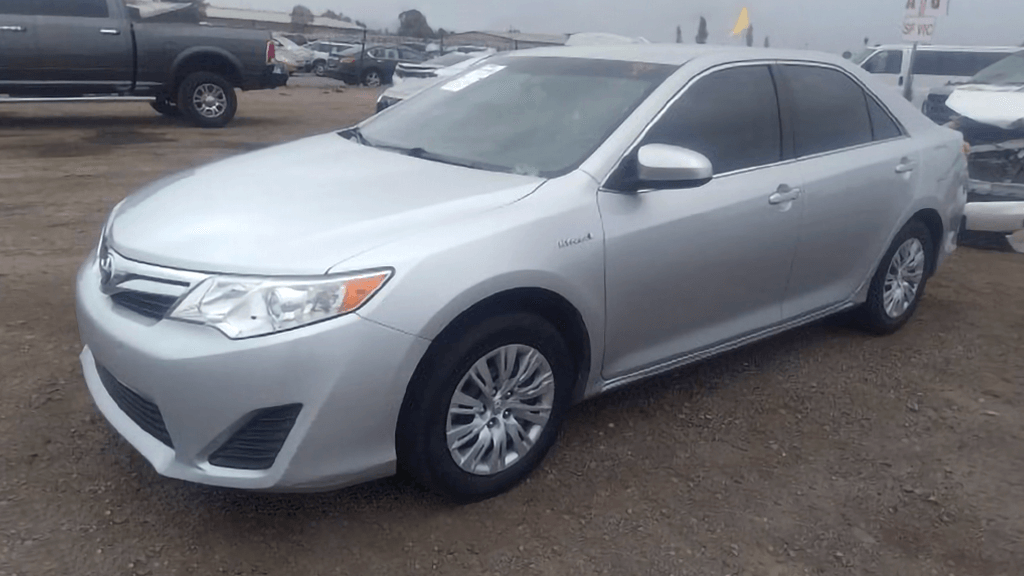 A global bestseller, the Toyota Camry, is another one of the best used sedans under $10,000. The Japanese automaker is renowned for exceptional reliability ratings and these vehicles hold their value much better than their competition. Hybrid models not only offer stalwart reliability ratings but also belong to the cohort of the most fuel-efficient cars under $10,000.
This 2012 Toyota Camry Hybrid LE has kept its clear title and is up for auction on 6/28. You can place your bid or buy it now for $6,000.
2010 Toyota Prius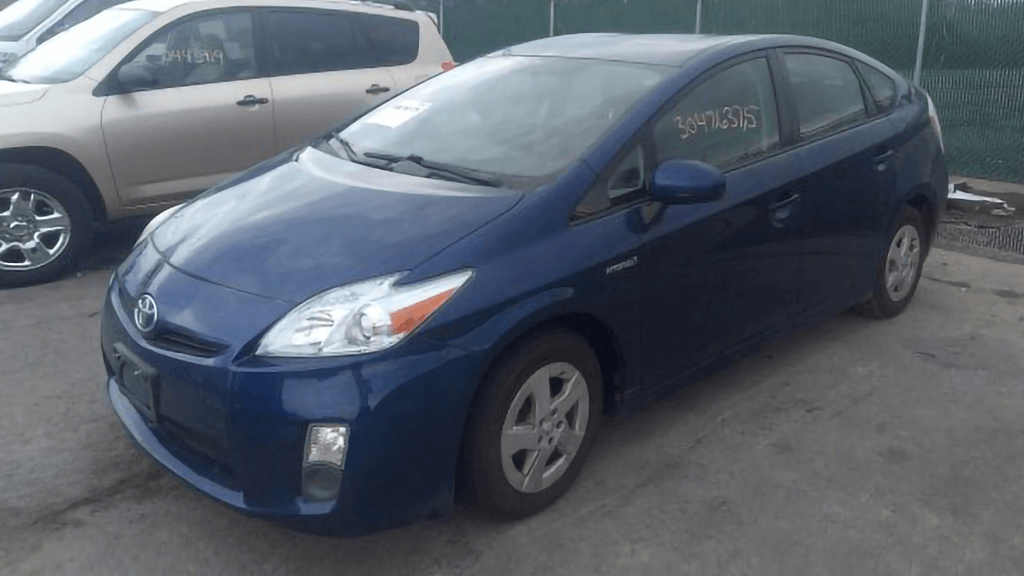 This is one of the most reliable vehicles under $10,000. Thanks to a well-known powertrain with rechargeable batteries and a CVT, fuel efficiency is absolutely supreme. The 2010 model gets up to 50 mpg combined and it is outstanding even by the class standards.
This theft-recovered 2010 Toyota Prius still runs, looks clean, and is available with a $3,000 buy-it-now price.
Final Thoughts
We have lots of good used cars under $10,000 on Salvagebid and you are welcome to check them out. Our Vehicle Finder can help you find cars within your state, sort them according to their color, year, or damage. As soon as you find your dream car, create an account to bid on it or buy it immediately if there is such an option. Make sure to upload a copy of your passport or government-issued ID and place a refundable security deposit to complete your registration. Upgrade your membership to buy without limits and get shipping discounts. We are ready to answer your questions at +1 (360) 347-1300 (7:00 AM – 4:00 PM PST, Monday to Friday).