We've gone over differences between hybrid and fully-electric vehicles, but both electric and hybrid cars are perfect for daily errands and commuting. They offer excellent fuel economy, reliability, and low emissions along with a huge selection of available models and trims. If you can't decide what to buy, we're listing the 5 best electric and hybrid cars for sale on Salvagebid to help you make the right decision.
Toyota Prius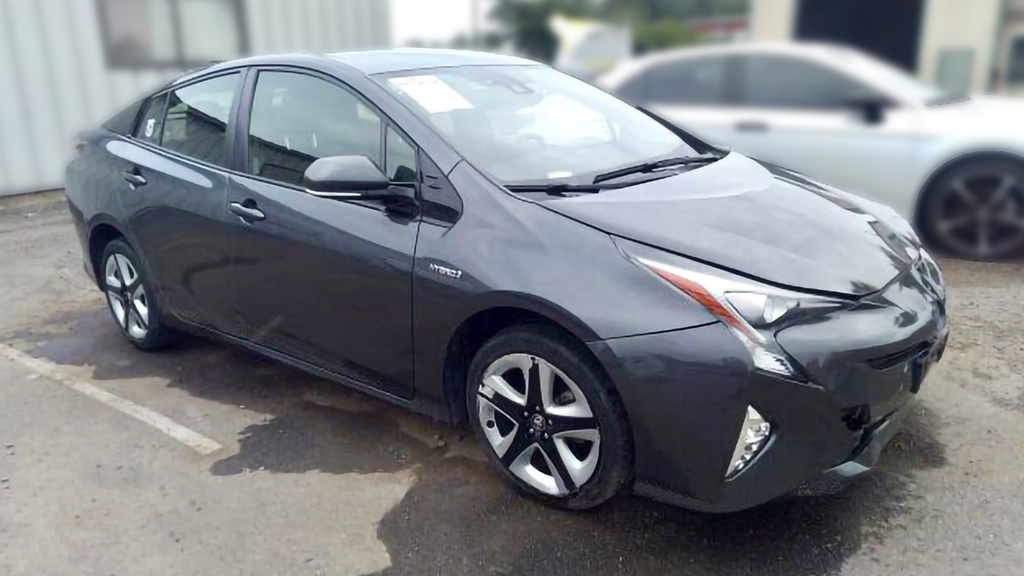 We can't but include the Toyota Prius on the list, as this is the world's first hybrid to hit 1 million cars sold. The current generation of Prius hasn't changed much since its release in 2015. The Toyota Prius is available with three body styles: the more popular hatchback and two van iterations, the Prius C and the Prius V. Fuel economy is definitely one of the Prius' strongest points: up to 54 mpg combined for the 2016 model. This 2016 Toyota Prius is up for sale on 7/6 from Fredericksburg, VA.
Nissan Leaf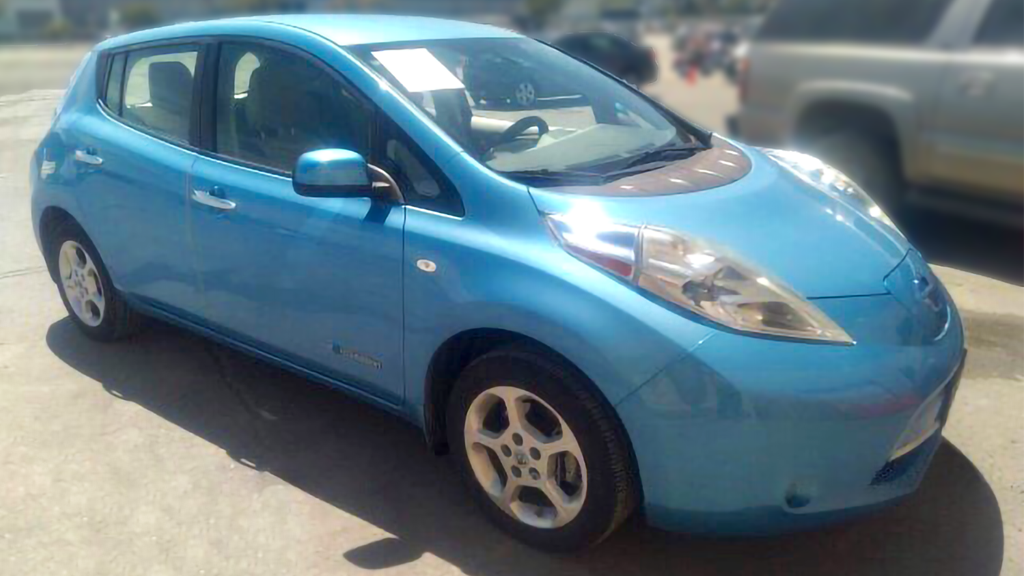 Introduced in 2011, the Nissan Leaf is now one of the best selling electric vehicles. With a 100-mile range, the Leaf is a perfect commuter car that gets up to a 106 mpg equivalent. Standard features include navigation, Bluetooth, and USB-ports. Higher-level trims offer unique for the class rear heated seats. The biggest drawback of the Nissan Leaf is a cramped cargo space because of the batteries that raise the floor height. This 2011 Nissan Leaf has kept its clear title and will be auctioned off on 7/6 from Fremont, CA.
Chevrolet Volt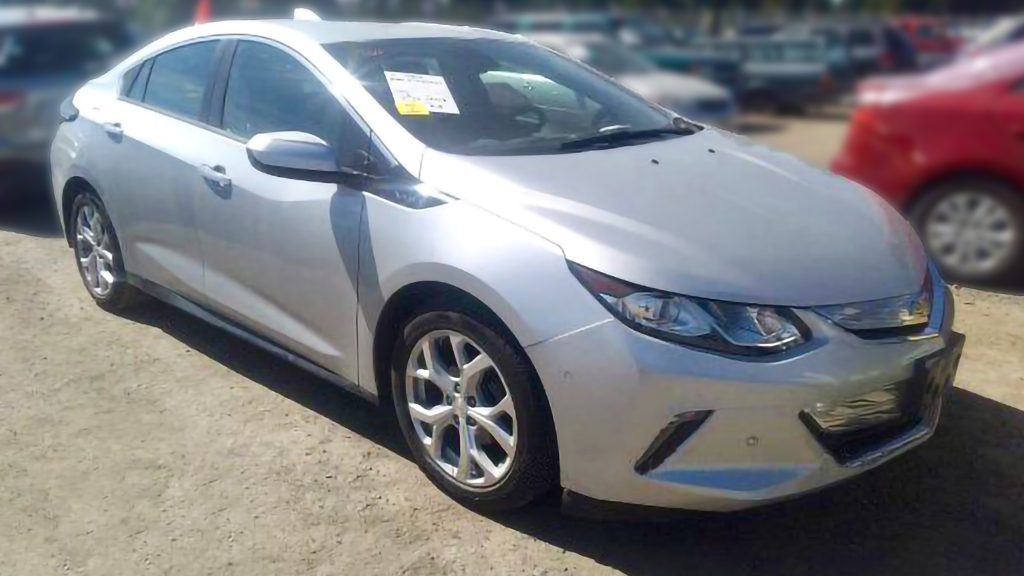 The Chevrolet Volt was available with two types of drivetrain: either a fully-electric compact car or a hybrid, depending on the trim. The Chevrolet Volt underwent a complete redesign in 2015 and was discontinued in 2019. The entry-level trims came standard with keyless access and emergency braking systems to prevent collisions. The 2017 model features a wide range of safety assistance, including the Teen Driving monitoring system and adaptive cruise control. This silver Chevy Volt heads to auction on 7/6 from Puyallup, WA.
Ford Fusion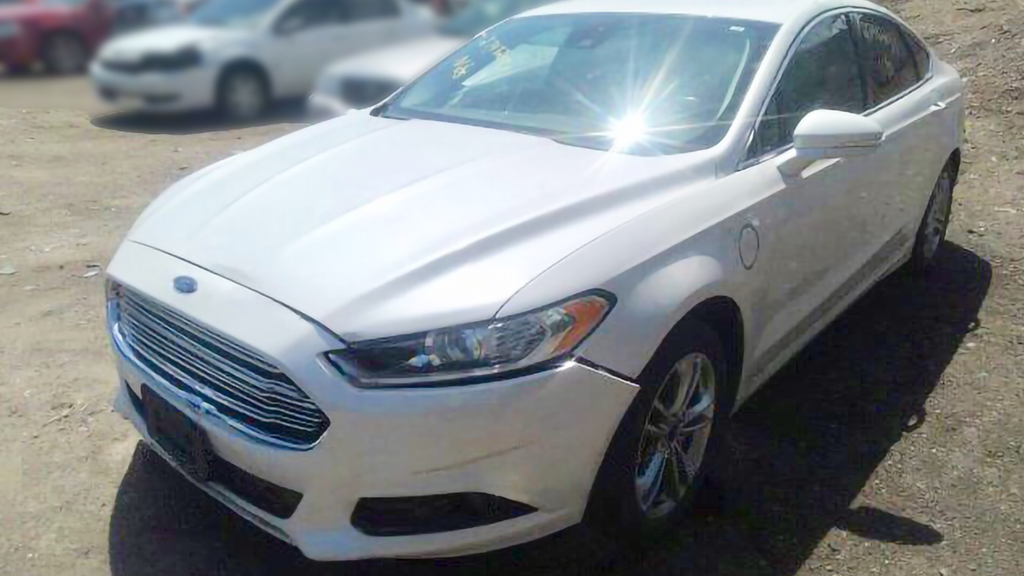 The flagship sedan in Ford's lineup is packed with different features for passenger comfort. Standard equipment includes a user-friendly SYNC infotainment system with an 8-inch display and heated power seats. Excellent safety scores and numerous awards, including the Top Safety Pick by the IIHS, are contributing factors to the Fusion's high demand. The Ford Fusion is available in plug-in and hybrid versions: both models are equipped with a 2.0L engine aided with electric motors. This 2013 Ford Fusion Titanium PHEV is up for auction on 7/8 from Saint Paul, MN.
BMW i3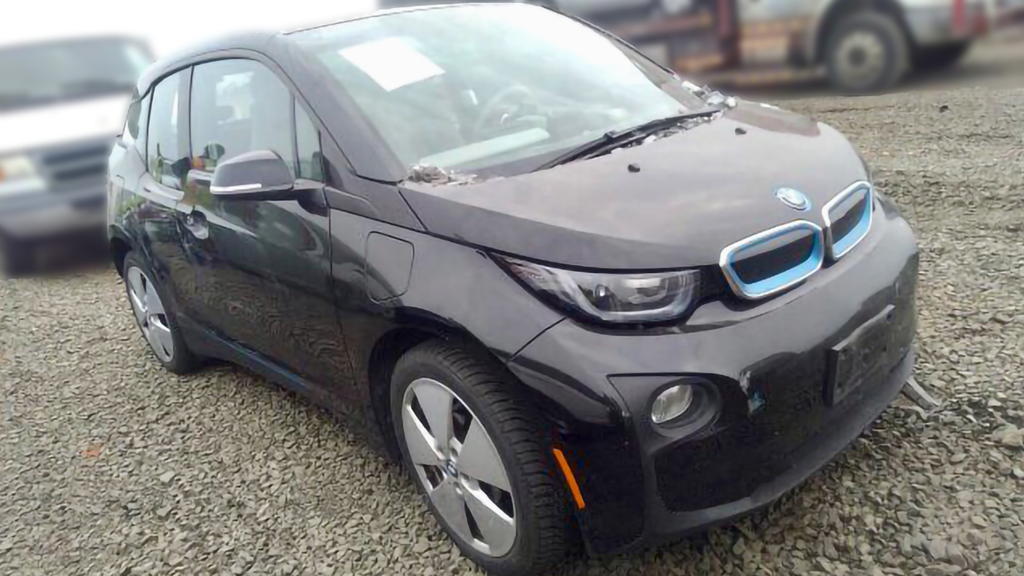 The first BMW electric car, the i3 offers an impressive fuel economy even by class standards, providing up to a 117 mpg-equivalent. The car has a futuristic design and advanced technology. A 170 horsepower electric motor transmits torque to rear wheels with the help of single-speed transmission. The interior features a floating touchscreen infotainment system along with a eucalyptus wood trim. All these factors make the BMW i3 the best selling electric car on the American market: more than 42,000 i3s were sold in the USA in 2019. This BMW i3 is up for auction on 7/6 from Eugene, OR. You can place your bid or buy it now for $13,500.
Bottom Line
With Salvagebid, you can buy an electric car online for a fraction of its MSRP. To start bidding from the comfort of your home, you'll have to register, provide us with a copy of your government-issued ID or passport, and place a 100% refundable security deposit. You can give us a call at + 1 (360) 347-1300 (6:00 AM – 3:00 PM Pacific Standard Time, Monday to Friday) with any questions or fill in our online form and we'll take it from there.