Let's get back to the essential things in a car auction. If you thought about titles, you were right. We've already covered car title types that you can see on Salvagebid. However, there is a minor aspect left untouched: signing a car title. As we've mentioned earlier, the title is compulsory proof of property ownership in the USA. Vehicle titles not only prove one's rights as a property owner, but they also contain information on the car itself. Consequently, there are few bullet points worth your attention if you're eager to release (or obtain) ownership. Here is a comprehensive checklist of what you should know about how to sign a car title.
How To Sign A Title When Buying A Car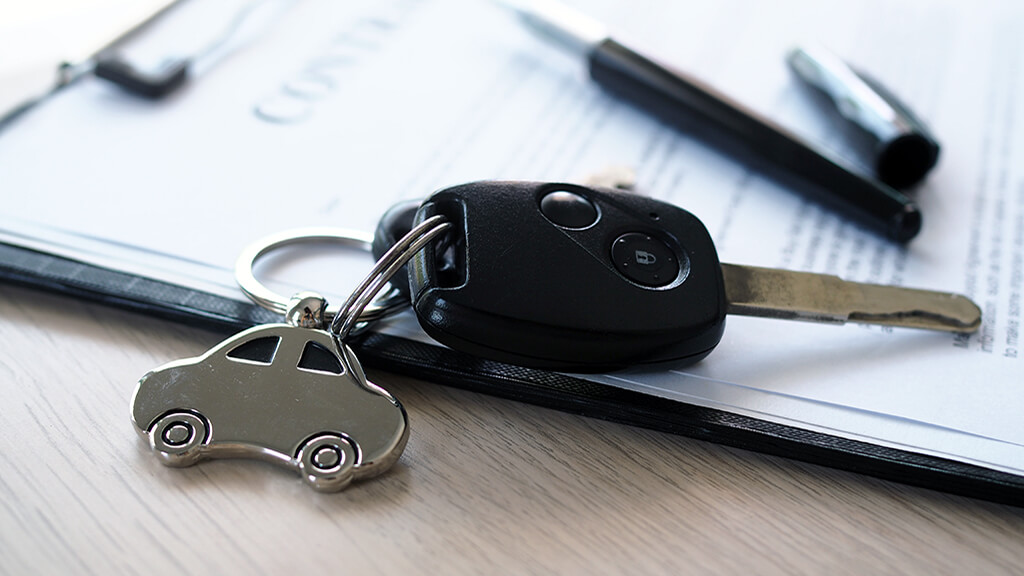 Signing a car title for buyers is not the same as for sellers. Typically, the buyer has to apply for a title re-registration in their state DMV after the seller releases the ownership. The timeframe for this procedure varies between 30 and 45 days, depending on the state where a customer lives.
However, there are few points not to be omitted. A #1 'must' before buying a car: check whether it has liens. If that's your (unlucky) case, don't get upset. You'll have to collect a letter from a lien holder or a party in interest with their approval to release the lien. In the worst scenario, you will be obliged to satisfy the lien/debt. Only then will the seller be able to sign a title. Good news: you can check if a car has liens against it with the ClearVIN VIN Check Report service. It's the most credible source when it comes to the vehicle's history. Furthermore, you can also find a dealer VIN check program with bulk access offered to business clients.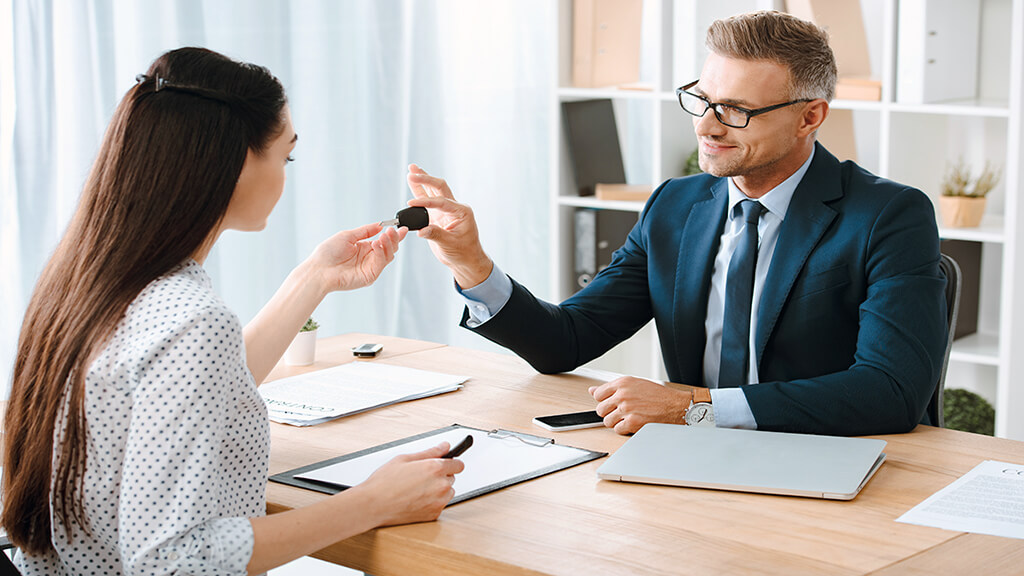 Another buyer's responsibility is to finalize the process of transferring ownership. Since the procedure may differ from state to state, we suggest contacting your local DMV or BMV (Bureau of Motor Vehicles). They can provide you with the most relevant information about the issuance of the new title.
Signing A Vehicle Title: FAQ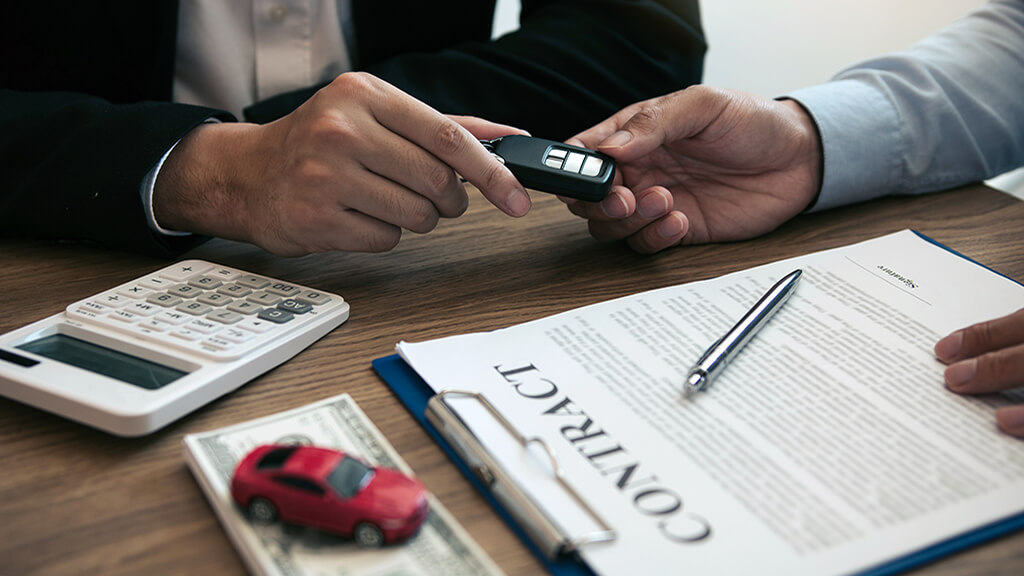 Q: Can I sign a title over to someone?
A: A DMV should be aware of the transfer of ownership, so you'd better contact them. In most cases, you can't transfer a title without their consent. The transfer can happen if you want to gift a vehicle or if the title was issued in the name of a deceased person. Sometimes, you can transfer a title to your insurer. After your insurance company deems your vehicle a total loss, you transfer the title to them as they have technically bought your car from you.
Q: Does the buyer have to sign the title?
A: Yes, but only when it's a deal between two private parties. If that's the case, a buyer can sign a vehicle title either in person or electronically. Both options are valid unless there are no mistakes and the information is pertinent and correct.
With Salvagebid, you don't have to worry about it. At our side, we handle all the vehicle-related paperwork for you. Signing an odometer reassignment form instead of a title is required. You can find this document in the "Documents and IDs" tab in your account.
Q: Do both owners have to sign a car title if the vehicle is owned jointly?
A: It depends. The signatures of both owners are required if there is "and" between them. In contrast, either party can sign a vehicle title when you see "or" in the documents.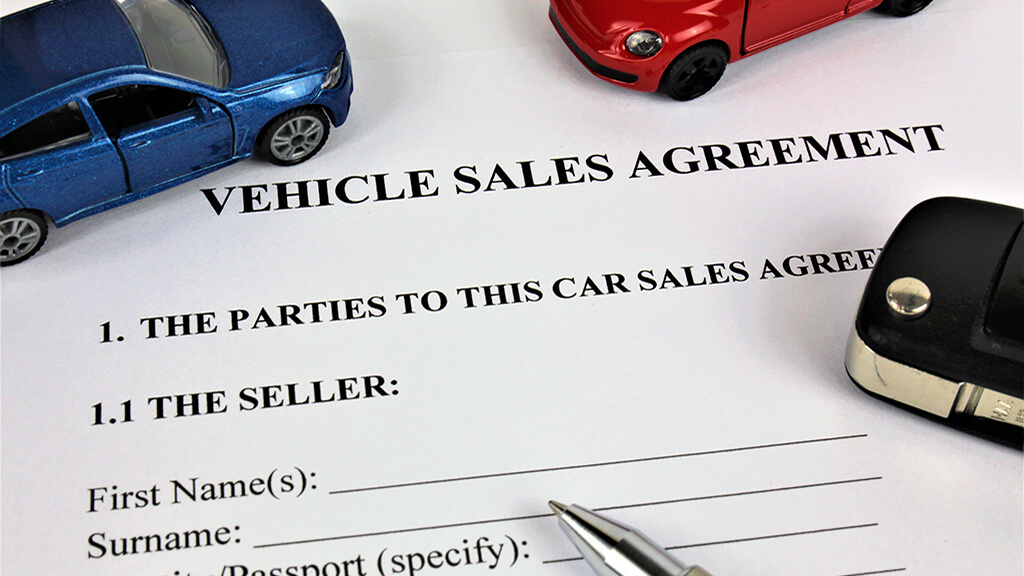 Q: How about Salvagebid documentation fees?
A: As we've stated above, Salvagebid does process all the required paperwork instead of customers. We ensure you get the best buying experience. Our documentation fee is only $99. Domestic customers also have to sign the Bill of Sale that proves the sale from an auction and lists the essential details about the car. Then, a title can be mailed to you by FedEx.
Q: What to do if a car title is signed in the wrong place?
A: Don't correct or write over something. A mistake may lead to the issuance of a correction letter or a new title at all. Take into account that it may result in additional delays and extra fees.
Bottom Line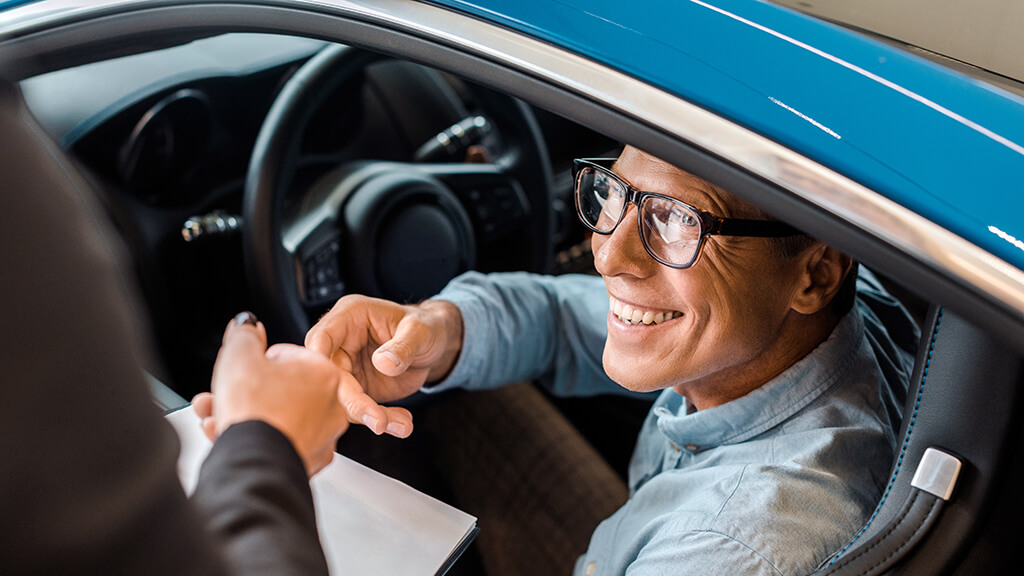 The whole process of signing over a car title won't go wrong if you do your homework and get ready beforehand. Salvagebid is here to help you. Don't hesitate to ask questions at + 1 (360) 347-1300 (6:00 AM – 4:00 PM PST) or via our online form. If you're ready to start bidding or have already found a car that you want, just register with us. Upload a copy of your government-issued ID or passport, be sure to place a security deposit, and upgrade your membership to participate in live auctions.