SUVs: they used to be big and slow, great for moving lots of stuff through bumpy terrain. Born from military vehicles dating back to the 1930s, as consumer interest rallies around larger vehicles, tech and fuel economy has consistently improved. A far cry from what they were in their inception, SUVs have entered the luxury and sports markets. Currently, the market is flooded with fast crossovers that can easily outperform most cars half of their size. In this blog, we're focusing your attention on the top 5 fastest SUVs available on Salvagebid.
Maserati Levante Q4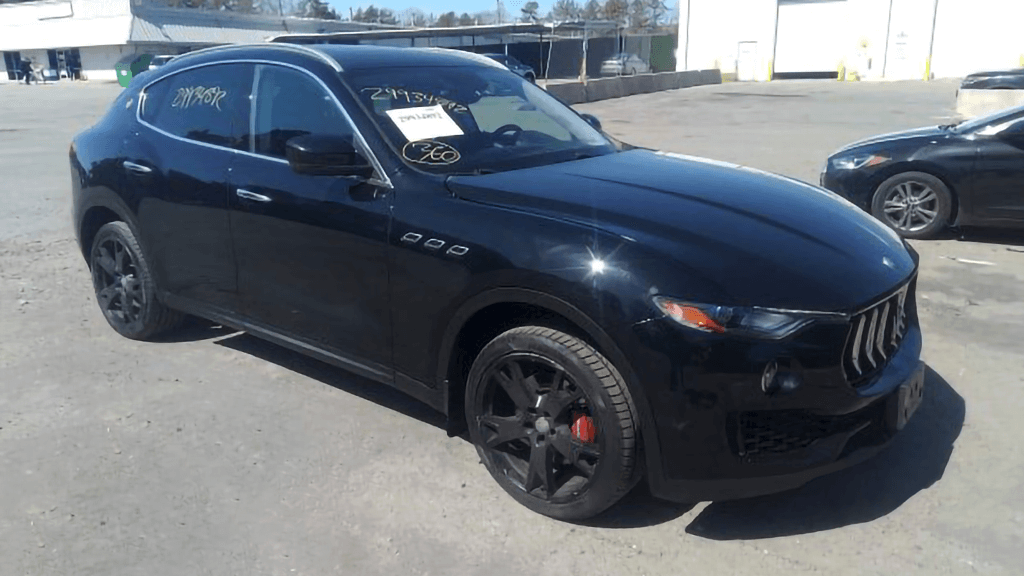 This is the only SUV designed by Maserati. This extravagantly styled quick SUV is available with a 3.0L V6 pushing from 345 to 530 horsepower, depending on the trim, or with a 3.8L V8 with incredible resonance and 580 horsepower. A diesel-powered model is available for European buyers, but it won't make its way to the North American market. The fastest Maserati Levante is known as the Trofeo: this version tops out at 187 mph and blasts from a standstill to 60 mph in 3.8 seconds.
At the time of writing, we haven't seen the top-tier Trofeo on Salvagebid. Still, we have other options like this black 2017 Maserati Levante branded with MV-907A title. It's up for auction on 4/6 and you can be the first to bid.
Porsche Cayenne GTS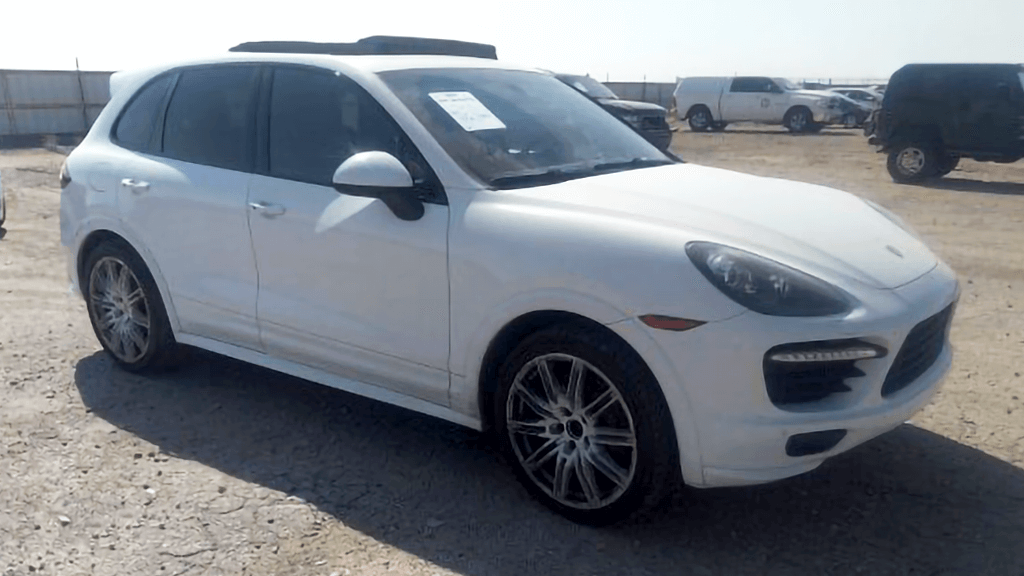 The Porsche Cayenne is considered the first-ever mass-production fast SUV. The fastest Porsche SUV of the 2010s, codenamed Cayenne 958, was available with multiple powertrain options including a hybrid model. The GTS, Turbo, and Turbo S iterations of this fast sporty SUV offered a unique mix of comfort and dynamism rarely found in cars weighing more than 5,000 lbs. The Porsche Cayenne Turbo S was one of the fastest accelerating SUVs of its time, hitting 60 mph in 4.3 seconds through a 550 horsepower V8.
The GTS version was far more balanced and less extreme, but slightly less dynamic. This 2013 Porsche Cayenne GTS is one of the most affordable fast SUVs on the market: you can buy it right now for $19,500.
BMW X6 M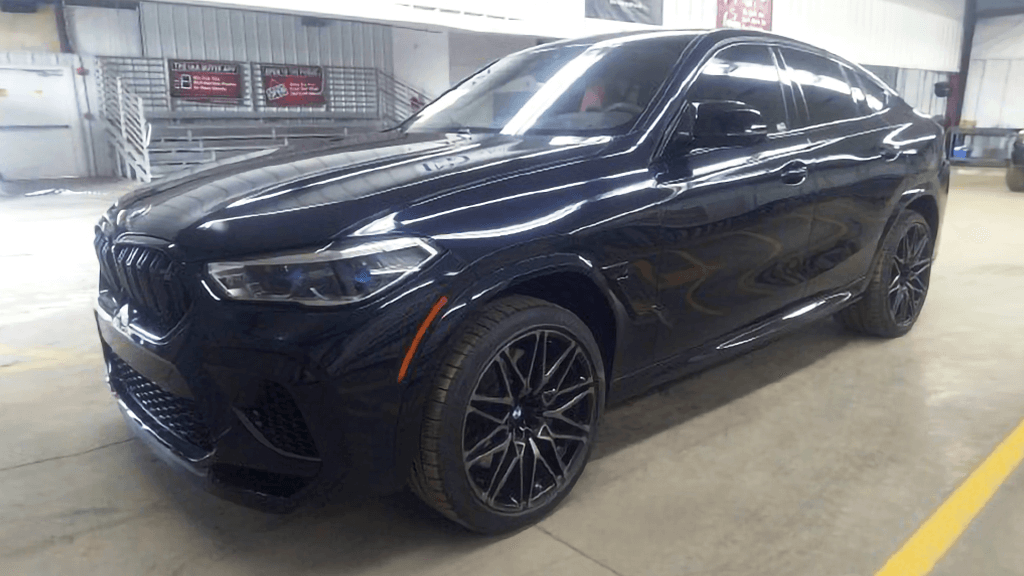 The BMW X6 launched its own SUV subclass, SAC or Sports Activity Coupe, fourteen years ago. The third generation of the BMW X6 M debuted in 2020 and it's among the fastest BMW SUV models. This streamlined SUV has a 617 horsepower 4.4L V8 aided by twin turbochargers. When you apply this raw power, the BMW X6 M gives supercars a run for their money. It completes a quarter-mile in 11.7 seconds. For example, the first-gen Audi R8 is nearly a second slower.
Different generations of the BMW X6 M appear on Salvagebid from time to time, but now there are only two older models, available on 4/7 and 4/12.
Lamborghini Urus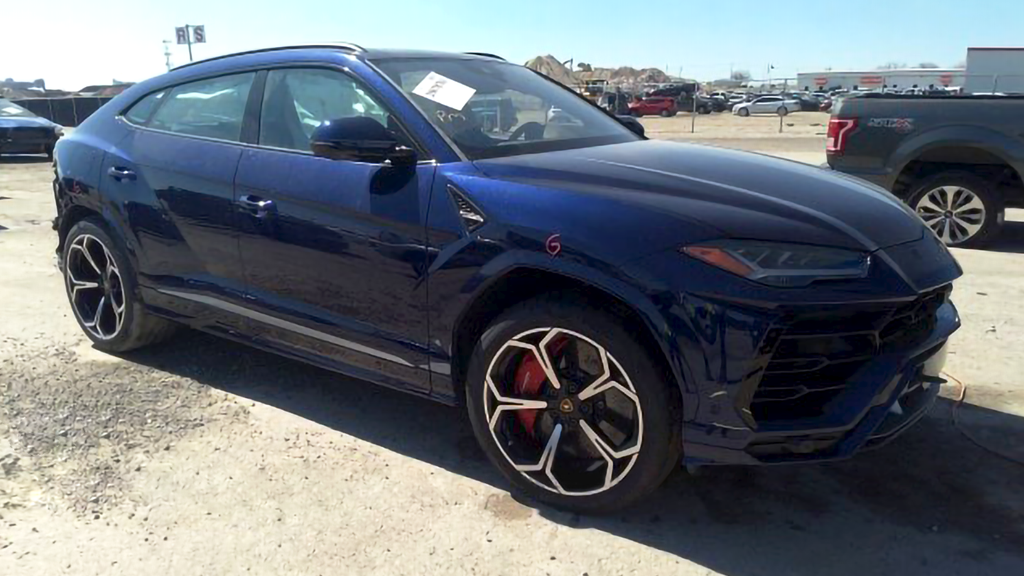 Here is the ultimate super SUV, the Lamborghini Urus. The Urus (pronounced OO-rus, according to Lamborghini's tradition of naming models after domestic cattle) is the fastest production SUV in the world that runs on gas. According to Car and Driver, Motor1, and MotorTrend road tests, it sprinted to 60 mph from a halt in 3.0-3.5 seconds, depending on the weather and tires. Remarkable performance is guaranteed by a 650 horsepower 4.0L V8, shared with other VW Group vehicles like the Audi RS 6 and RS Q8, and the Bentley Bentayga V8. However, Lamborghini's style and grace come at a great price: the MSRP in the USA starts from $218,000.
Good news: you can find the Urus for half of that with us. This 2019 Lamborghini Urus will be auctioned off on 4/6.
Tesla Model X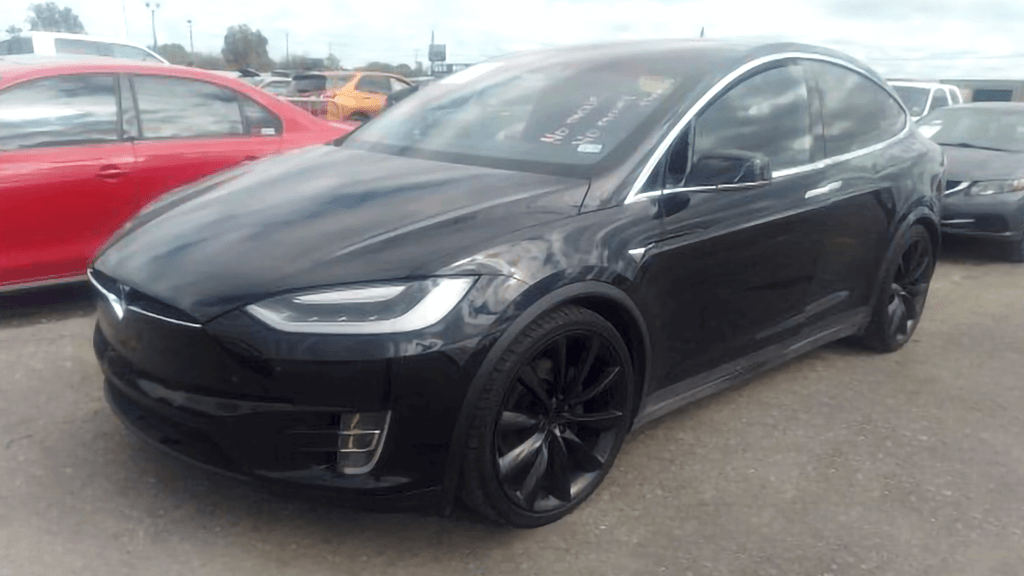 This SUV delivers unmatched performance and is packed with the newest technology. The Tesla Model X is the fastest accelerating SUV of all time, as energy is provided by dual electric motors, located at both front and rear axles. An electric powertrain provides instant torque and the lowest-drag SUV can hit 60 mph in 2.7-3.2 seconds. What's more, the Model X is the fastest 7 seater SUV.
This run & drive verified, clear title Tesla Model X features Falcon-wing doors, a 75 kWh battery, and is listed with a $46,500 buy-it-now price.
Bottom Line
A lot of other options like the Audi SQ5, the Jeep Grand Cherokee SRT Trackhawk, and the Alfa Romeo Stelvio Quadrifoglio would be at home on this list of the fastest SUVs. Salvagebid is your one-stop shop for different cars: use our Vehicle Finder to look for the best deals on a particular make and model. Register, upload a copy of your government-issued ID or passport, place a refundable security deposit, and you're ready to bid. Upgrade your membership with a 30% discount to get access to unlimited bidding by entering promo code TAXES2021 at the checkout page. Get ahold of us with your questions at + 1 (360) 347-1300 (7:00 AM – 4:00 PM PST, Monday to Friday) or reach us out through our online form.