The emergence of Tesla Motors revolutionized the luxury car segment, as this automaker set a new trend in the electric car league: alternatively-powered vehicles that stand out in each segment. When the first Tesla Roadster rolled off the assembly line in 2007, nobody believed Tesla would take off the way they have: but it's been 12 years since Tesla has become a world-famous brand, known for its unrivaled performance, top-notch design, and ultimate efficiency. In this blog, we're taking a look at the three best Tesla deals you can find on our salvage auto auction.
2012 Tesla Model S P85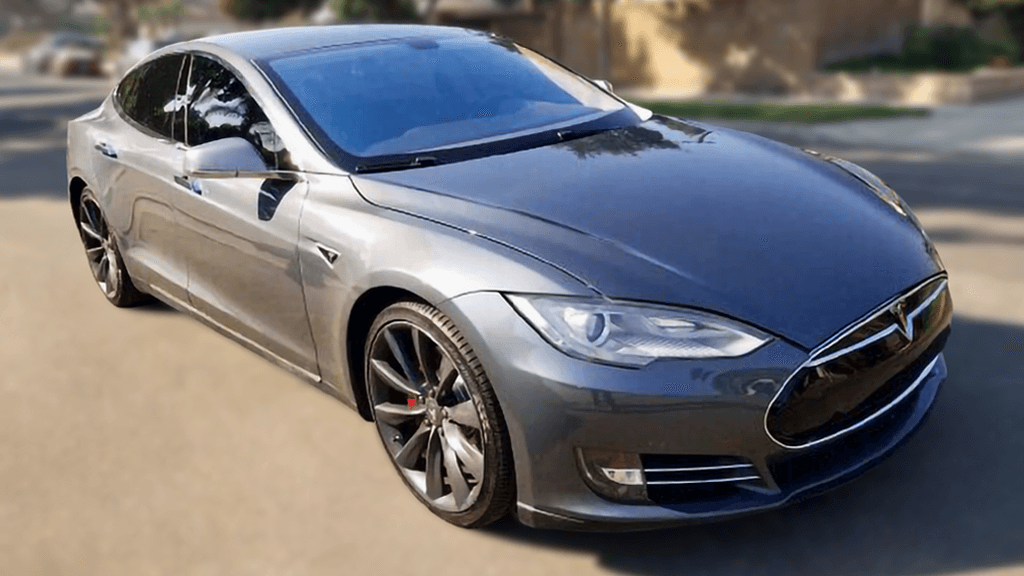 The Model S was the trigger contributing to the brand's high demand. First presented in 2012, the Tesla Model S in the base trim was aided by a three-phase electric motor. A lot of different trims with enhanced battery power appeared later, offering from 362 to 680 horsepower and vigorous acceleration.
The Model S has the longest EV range to date: after a series of technical improvements from 2013 onward, Tesla engineers developed a powertrain capable of covering 370 miles on a single charge as of 2019. For the 2020 model year, the Tesla Model S can cover up to 390 miles on a charge. The latest cars released after August have a battery capable of covering 407 miles on a single charge.

If you have your heart set on this car, here is a great opportunity to make it yours. This salvage Model S heads to auction on 12/10 from Compton, CA, or you can buy it now for $24,900.
2018 Tesla Model 3 Performance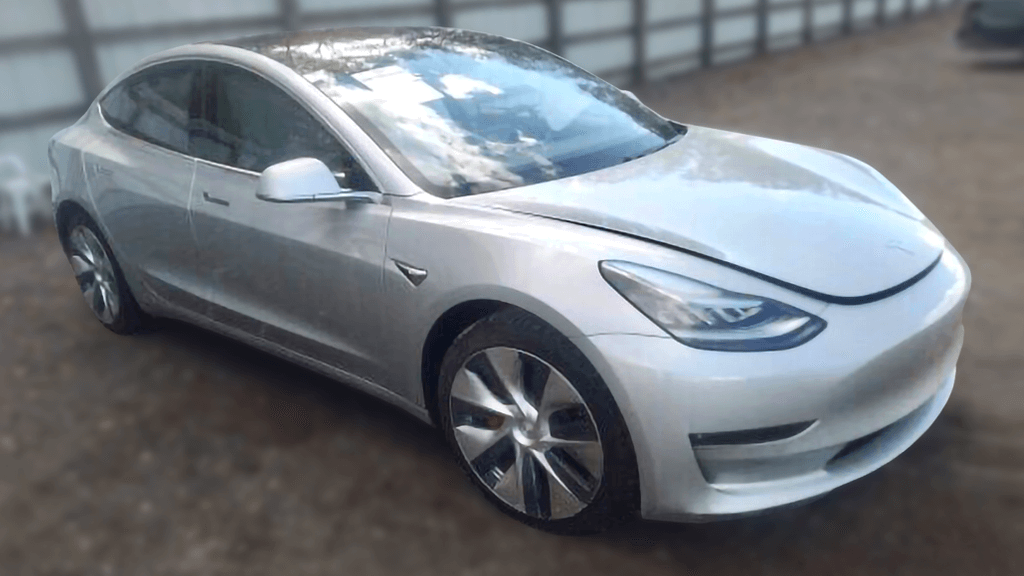 Introduced as a more affordable alternative to the Model S, the Tesla Model 3 remains the least expensive car in the automaker's range. While it's less expensive than other Tesla options, the Model 3 still offers outstanding performance. This silver Tesla Model 3 comes in the top-tier Performance trim. Equipped with two electric motors delivering a combined 450 horsepower and propelled by 471 lb-ft of torque, this compact luxury sedan is as fast as the Audi R8 V10. Keeping the status of a prestigious daily commuter with excellent efficiency, this car is more than capable for a commute or a trip to the track. The Tesla Model 3 is capable of running a quarter-mile in 11.8 seconds, 0.1 seconds faster than the Dodge Challenger SRT Hellcat. This wrecked Model 3 is up for auction from Knoxville, TN on 12/9, so make sure you're registered to place your bid.
2018 Tesla Model X P75D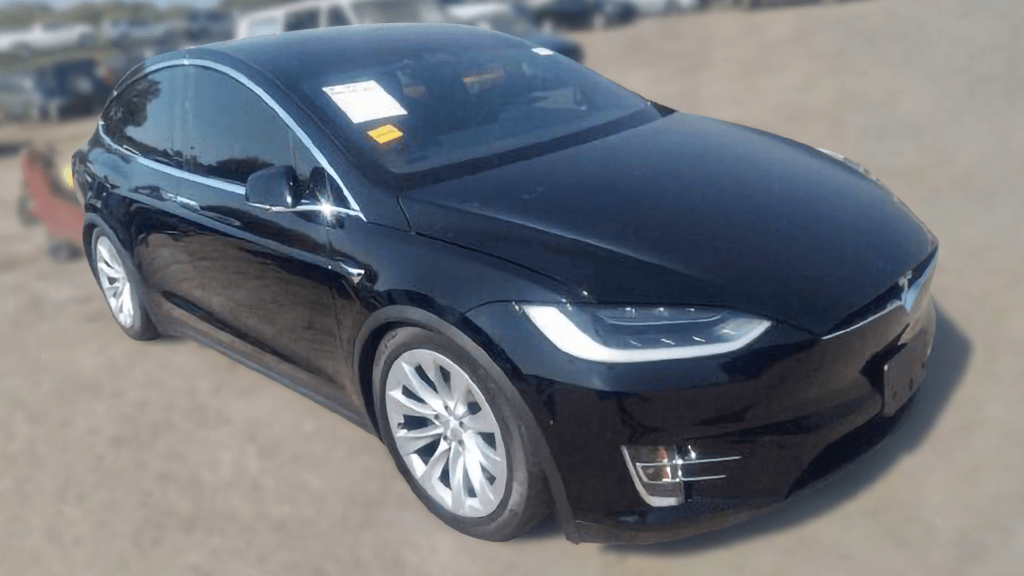 The Tesla Model X is an SUV with a fully-electric powertrain and a myriad of notable features, like Falcon Wing doors. In 2017, this SUV was voted the Best Vehicle of The Year by Forbes and the Top Green Vehicle Overall by the American Automobile Association. This hallmark of technology is also a Guinness World Record holder: the standard Tesla X towed a Boeing-787-9, belonging to Qantas Airways, for nearly one thousand feet at the Melbourne Airport on the 15th of May, 2018.
The higher-level trims on the Tesla Model X provide incredible flat-out acceleration: no other SUV in the world of the same curb weight (more than 5,000 lbs) can reach 60 mph in 2.9-3.7 seconds.
We can't but mention another funny feature regarding the Tesla Model X: "celebration mode". When you are out of mood, your Model X won't be indifferent. Just say "celebration mode", and the car itself will automatically switch on music, headlights, and start opening the rear doors. If you like all these quirks and features, register with us to place your bid on this salvage Tesla Model X before it heads to auction on 12/9.
Wrap Up
These three best Tesla deals are only a fraction of our inventory. We have a lot of Teslas at auction, and you can access any of them just from the comfort of your home. You can begin bidding as soon as you create an account, upload a copy of your government-issued ID or passport, and place a refundable security deposit. We're happy to answer your questions at + 1 (360) 347-1300 (6:00 AM – 3:00 PM Pacific Standard Time, Monday to Friday) or online through the contact us form.