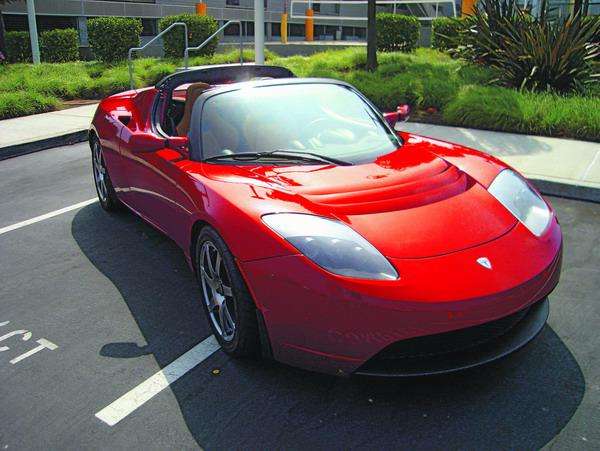 Introduced in 2008, the Tesla Roadster is an all-electric sports car that boasts user-friendly operation, stunning looks, and precise handling. Tesla's first highway-capable all-electric vehicle, it's a complete package for car enthusiasts who want a pollution-free ride, an eye-catching sporty design, and, not to forget, a life in the fast lane. The Roadster received the "Best Inventions 2006—Transportation Invention" award and was featured in TIME™ in December 2006. Despite Tesla's new innovations, the mean machine continues to get attention in online auto auctions and other places. Still, it's a substantial investment. So, here's a sneak peek into the Roadster to help you decide why should you consider it over the rest in its league.
Power and Weight Distribution
The Tesla Roadster is powered by a 248-hp electric motor, with two-speed transmission, which help it speed up from 0 to 60 mph in no more than 3.9 seconds. It means when it comes to acceleration, this car can beat most Porsches and Aston Martins, although it's top speed is only 125 mph. Despite the vehicle's 65 percent weight is on the rear, thanks to its heavy motor and battery placement, the handling of Tesla is still pretty smooth.
Looks and other Areas
The exotic sporty appearance is one of the biggest USPs of the Roadster. Although its features are similar to Lotus Elite to a large extent, certain differences make the Roadster stand apart. The vehicle, for instance, comes with a more curvaceous and compact body, with 16-inch front and 17-inch rear alloy wheels. In addition, it offers a better balanced weight distribution, besides a great turn-in and transitioning response.
Luxury and Convenience Features
The Roadster also boasts an intriguing list of convenience features, starting from air-conditioning to full power accessories, heated sport seats with adjustable lumbar support, and cruise control. You have bluetooth connectivity, seven-speaker premium stereo, satellite radio, and a navigation system, among other technologies and things that help you ride in luxury while staying entertained and informed.
Ride Quality and Handling
"Effortless" is what describes Tesla's handling. The moment you shift the throttle and press the accelerator, you'll find the car cruise like a few in its class. Despite its heavy battery pack, the car feels light on the tires and whips around the corners real quick.
Own a Tesla at a the Best Price!
The Roaster is a high-performance sports car with everything from exceptional ride quality, decent power, eye-catching exteriors, and an impressive list of standard features. Overall, it's a great package for the environmentally conscious car enthusiasts. The Roadster's high price tag, however, can be a turnoff for many buyers, but not for those who participate in our online auto auctions, where you can find many sports cars such as the 2008 Tesla Roadster, at economical prices. To learn about your options, call us at +1 (503) 298-4300.