In our previous blog post, we went over how cars get a salvage title. In part two of this series, we're talking about the differences between in-person and online auctions. While an auction is an avenue for people to pay as much as they're willing to for an item across the board, there are two major platforms in the auction world: online, and in-person. 
In-person auctions
In-person auctions are held in front of a live audience, also known as bidders. Taking part in this kind of auction is possible only if you're physically present where the auction is being held.
In-person auctions are high energy, fast-paced, and exciting, and are run by auctioneers who are known for their incredibly fast speech when calling out bids. Every time a bid is placed, there is a limited time in which another bidder can offer a higher amount. If nobody places a higher bid, the auction is over and the highest bid wins the item.
Online auto auctions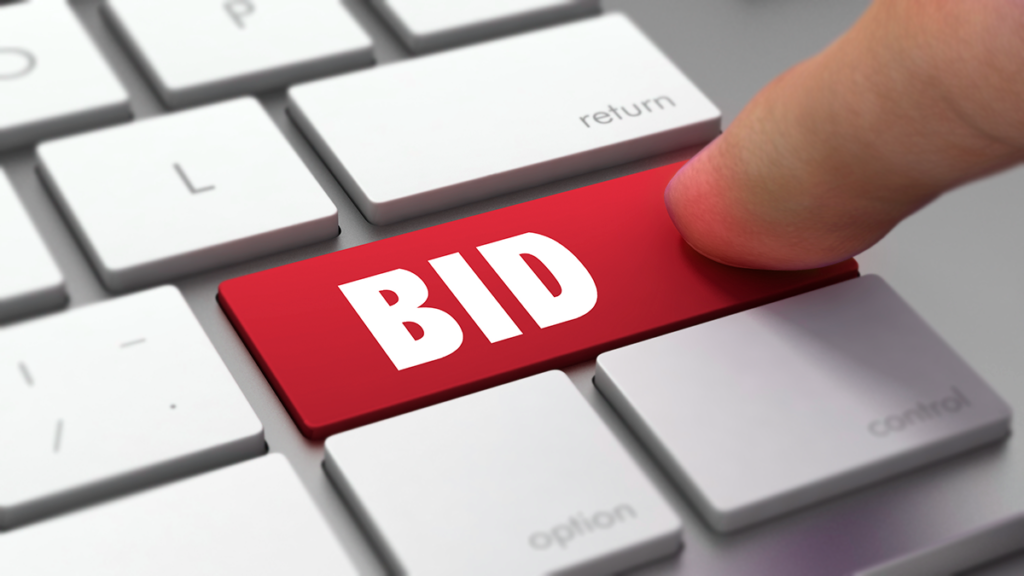 Now, the internet has created an opportunity for thousands of people to buy used cars online through online auto auctions like Salvagebid. The principles of online auctions are basically the same, but the procedure differs a bit. Keep in mind that, for both in-person and online car auctions, the vehicles are being sold "as is, where is." What you see is what you get.

Salvagebid online car auctions contain two phases: preliminary and live bidding. The first takes place before live bidding starts. In most cases, it lasts up to a week (though some sellers can opt for longer timeframes). Bidders enter the maximum price they are ready to pay for the vehicle while the first stage continues. The preliminary bidding ends an hour before live bidding begins. If you placed the highest bid during the preliminary bidding phase, your bid will be represented at the live auction. You can participate in the live auctions as well, if you sign up for a membership. 

Live bidding is the final stage that determines the sale price. The "bid" button on a Salvagebid lot page turns green when the live bidding begins. Prior to submitting a bid, make sure that your maximum bid is correct: all bids made on either stage are binding and cannot be canceled. To get more information on preliminary and live bidding, take a look at this article.
Why is it better to buy vehicles online?
Salvagebid is a trusted IAA-broker and we strive to make online auctions convenient and hassle-free. There are thousands of vehicles available for a fraction of their MSRP waiting for new owners. Once you complete our quick and easy registration process and place a refundable security deposit, you can start placing bids on vehicles right from home. Our online auto auction lets you buy clear title cars – even those with a "Dealer Only" designation – all without a dealer license. 
Final words from Salvagebid
To get started, you'll have to complete a few basic steps. Register with us, upload a copy of your government-issued ID or passport, and place a 100% refundable security deposit. Then, you can start bidding right away! Call +1 (360) 347-1300 (from Monday to Friday, 6:00 AM – 3:00 PM PST) if you have any questions or contact us using our online form. We'll be happy to help you.