Thousands of cars get a salvage title or a 'total loss' designation after floods and other natural disasters. It happens frequently. These cars end up deemed unsafe for operation on roads and require repairs or, at least, a careful inspection to have their roadworthiness proven. Since all states in the USA are prone to floods and other natural disasters, it's crucial to know what to do if your car gets flooded.
What Happens If Your Car Gets Flooded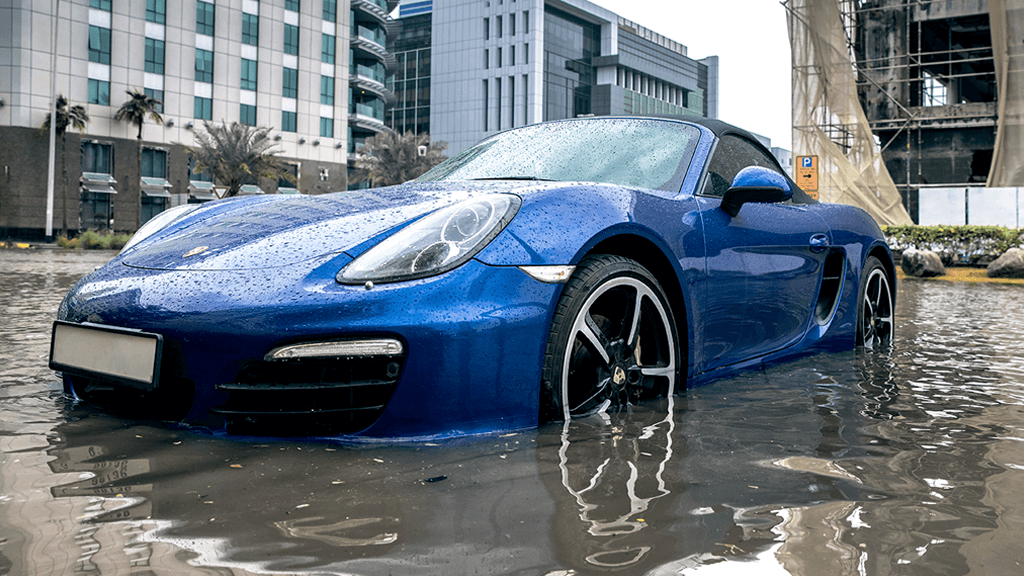 A lot of things can go wrong with your car when it gets flooded. Electronic malfunctions, damage to the engine, wiring, and even that sticky and unpleasant smell inside are possible issues after a flood. Driving through a flooded area may also result in a collision, as nearly 5-6 inches of water can lead to losing control of your vehicle. Saltwater can cause rusty spots on the undercarriage or inside of a car in the long run.
What To Do When Your Car Gets Flooded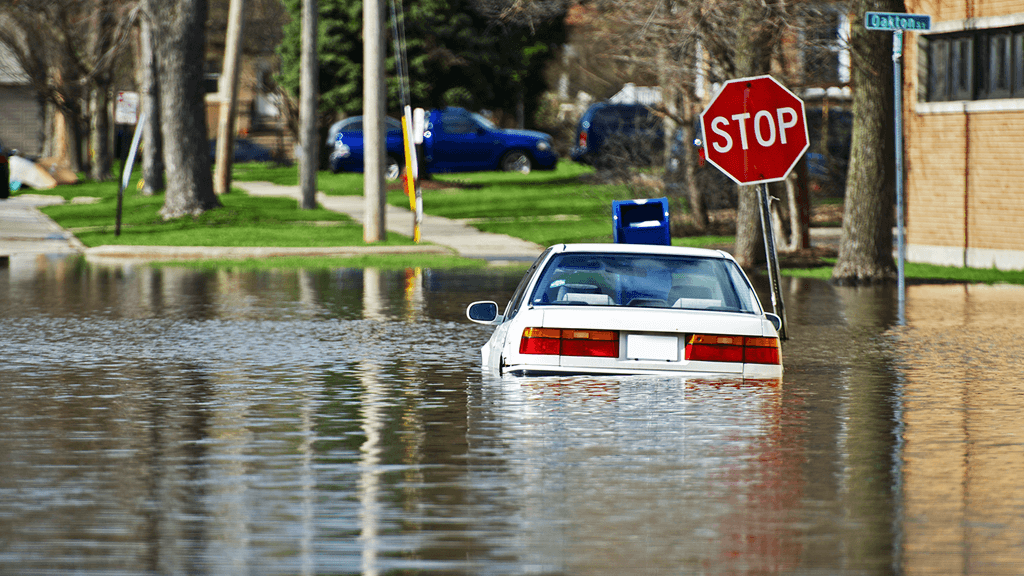 There are two possible scenarios of dealing with a flooded vehicle. The first is appropriate if a car is flooded by rain while driving, and the second is the right one if you've found that a vehicle sustained this kind of damage when parked.
Do the following, if your vehicle gets flooded while you're commuting:
Don't try to start the engine if it stalls, as you can cause more damage to pistons and cylinders.
Leave your car immediately (as soon as it's safe to do so).
Seek higher ground or a safer place.
Contact your insurance company as soon as possible and file a claim or ask about coverage.
Arrange to have your car towed once water recedes.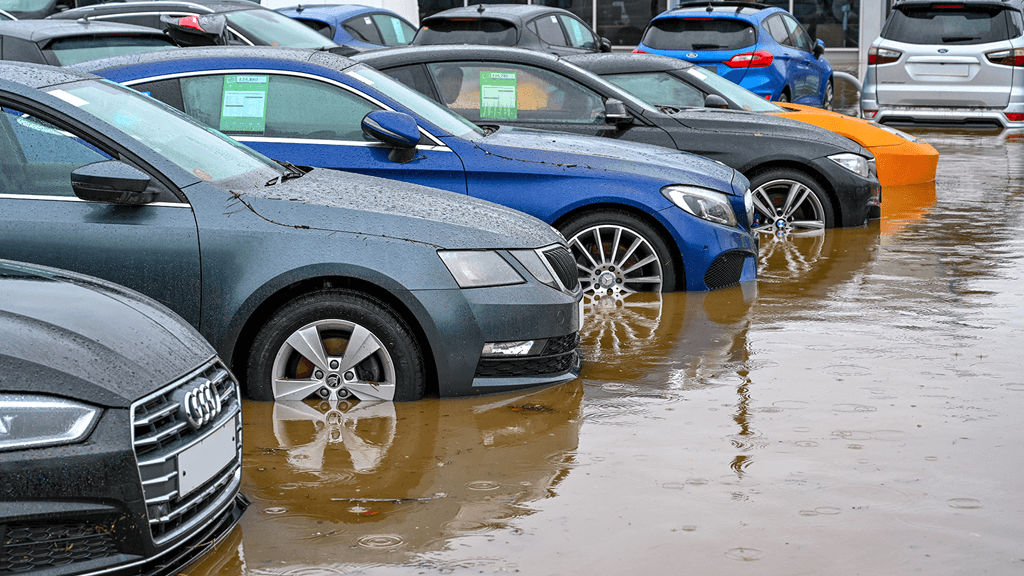 If you've found out that your vehicle had been flooded when parked, make sure to follow these steps:
Evaluate the damage: check the water level around/inside the car if possible.
Never attempt to start the engine or any electronic systems in the car, otherwise, you can get electrocuted.
Take the vehicle out of a flooded area/water as soon as you can or call for a tow service.
Open all doors to speed up water leakage from the inside (if water reached the interior).
As soon as your car is towed/transported to a safer place, search for a qualified auto technician to help you understand what damage the water caused.
What To Do After Your Car Has Been Flooded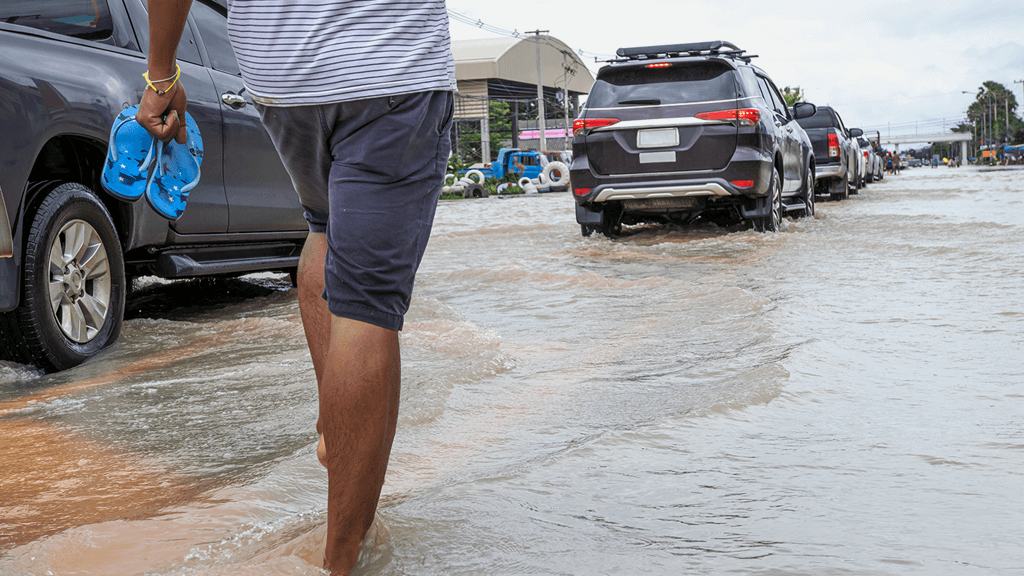 First of all, you'll have to contact your insurance company on the matter. Start drying the vehicle at your earliest convenience if your insurer doesn't offer comprehensive coverage for flood claims. This process can be tiresome and time-consuming. Get a dry vacuum to remove as much water as possible. Use kitchen towels to fight moisture. Open the windows and let the interior of your car dry. Make sure to clean upholstery thoroughly or get in touch with a car wash to check what they offer to absorb moisture.
Final Thoughts
We hope you never have to deal with flood damage but following this handy guideline may help you avoid costly repair bills if it happens. Make sure to check our older blog entries if you're looking for more information about flood-damaged vehicles. Even if you haven't bought a car yet, we're ready to help. Salvagebid is one of the biggest auction platforms in the USA and finding your dream car here is a no-brainer. Our extensive inventory is updated regularly, so you can check what we've got just by entering the make and model or using our Vehicle Finder. Once you've found a vehicle you'd like to bid on, register or sign up with your Google or Facebook account. Upload a copy of your government-issued ID or passport to complete your registration. Make sure to set your buying power by placing a refundable security deposit and upgrading your membership. Give us a call at + 1 (360) 347-1300 (7:00 AM – 4:00 PM PST, Monday to Friday), or contact us online with your questions.