SUVs have taken over the worldwide automotive industry thanks to both their practicality and capability. Crossovers and SUVs are used for daily commuting, taking kids from school, and family trips. Since there are so many options, we picked the best clear title SUVs under $10,000 available on Salvagebid to help you decide.
2008 BMW X5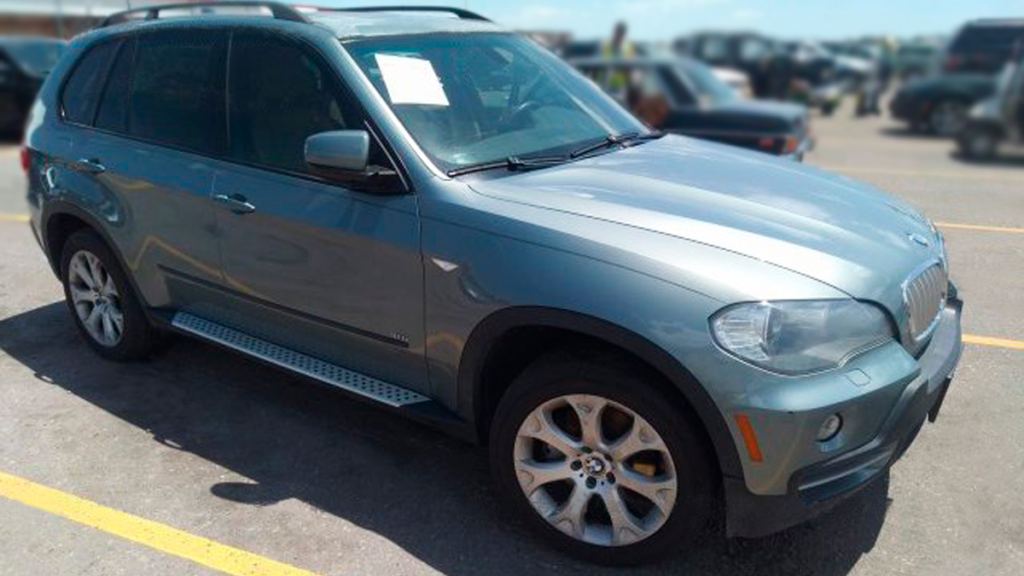 The top-tier in BMW's SUV lineup back in the day, the X5 delivers fantastic performance thanks to a 4.8L engine. The BMW X5 has a tremendous trunk space and a premium interior, but the controls of the BMW iDrive selector can be confusing. This clear title BMW X5 is up for auction on 6/9 from Commerce City, IL. Make sure you're registered to place your bid or buy it now for $4,500.
2008 Land Rover Range Rover Supercharged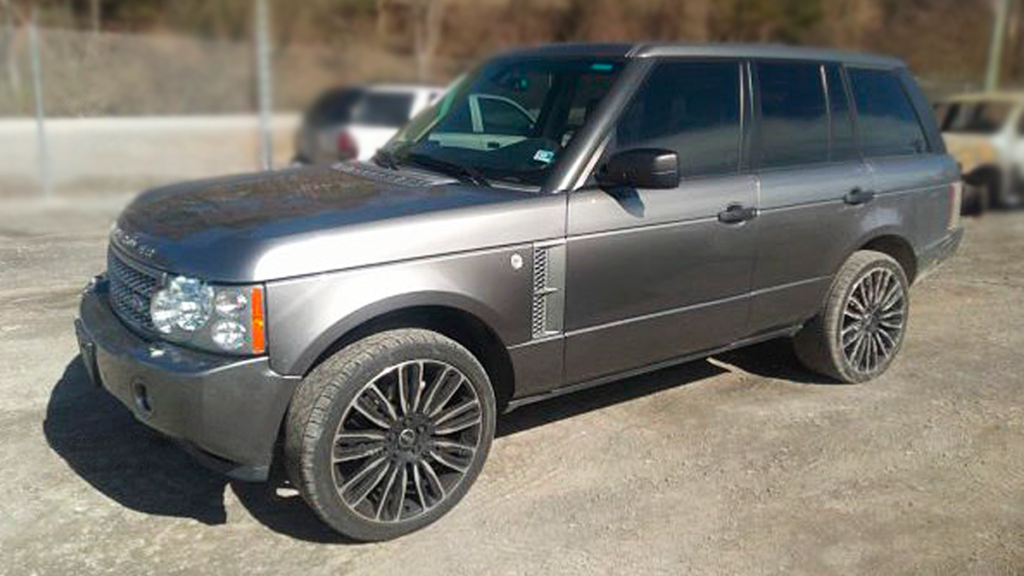 Another premium SUV on the list is the Land Rover Range Rover. This is the top-tier Supercharged trim with impeccable exterior design and a 396 horsepower engine. The finest overall quality and rugged off-road performance make this SUV incredibly popular. Available with a $10,000 buy it now price, this 2008 Land Rover Range Rover is up for auction on 6/9 from Pulaski, VA. 
2009 Lexus RX350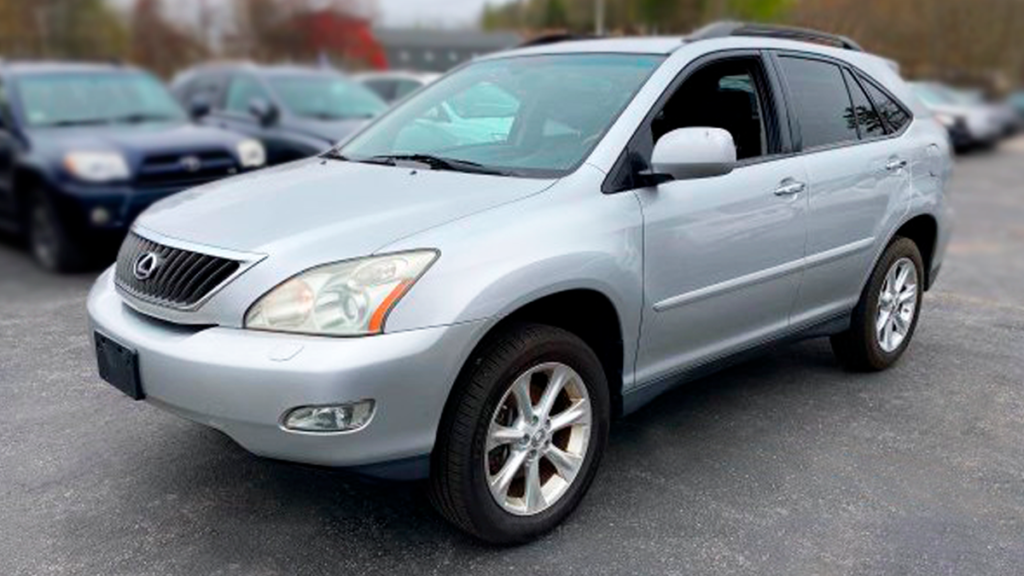 Awarded the Best Luxury Mid-Size SUV by US News, the 2009 Lexus RX350 is an example of a prestigious and reliable SUV. A smooth and enjoyable ride thanks to a 3.5L V6 paired up with a five-speed automatic gearbox. If comfort is your main priority, consider buying this Lexus RX350. It will be auctioned off on 6/10 from Salem, NH. You can place your bid or buy it now for $6,500.
2010 Volkswagen Tiguan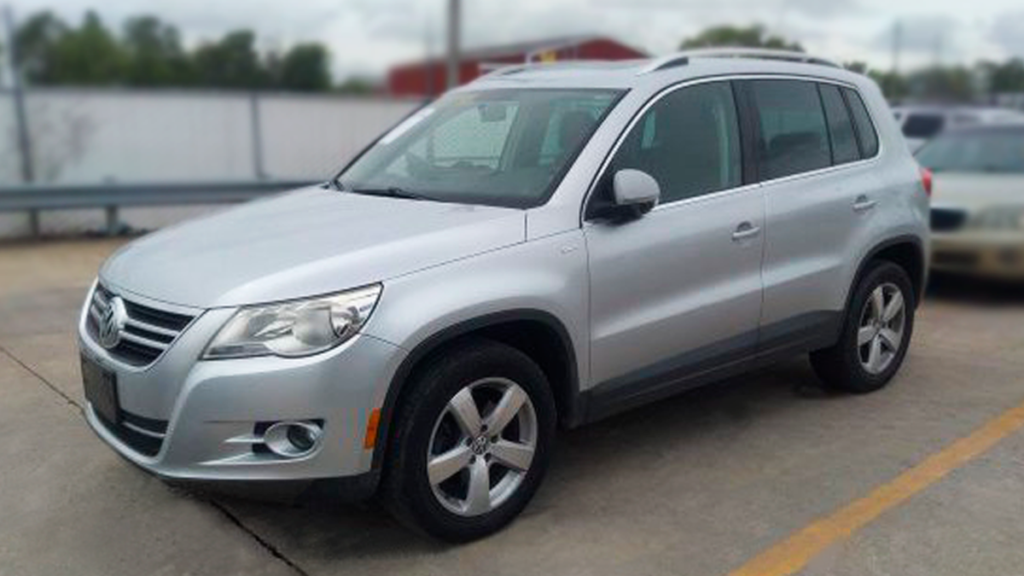 This compact SUV offers ample engine power and agile handling. The interior is done with high-quality materials and provides comfortable seating for five. The pre-facelift model was available with two types of drivetrain: standard front-wheel-drive, and all-wheel-drive. This VW Tiguan is up for auction on 6/9 from Granite City, IL. You can place your bid or buy it now for $3,500.
2011 Buick Enclave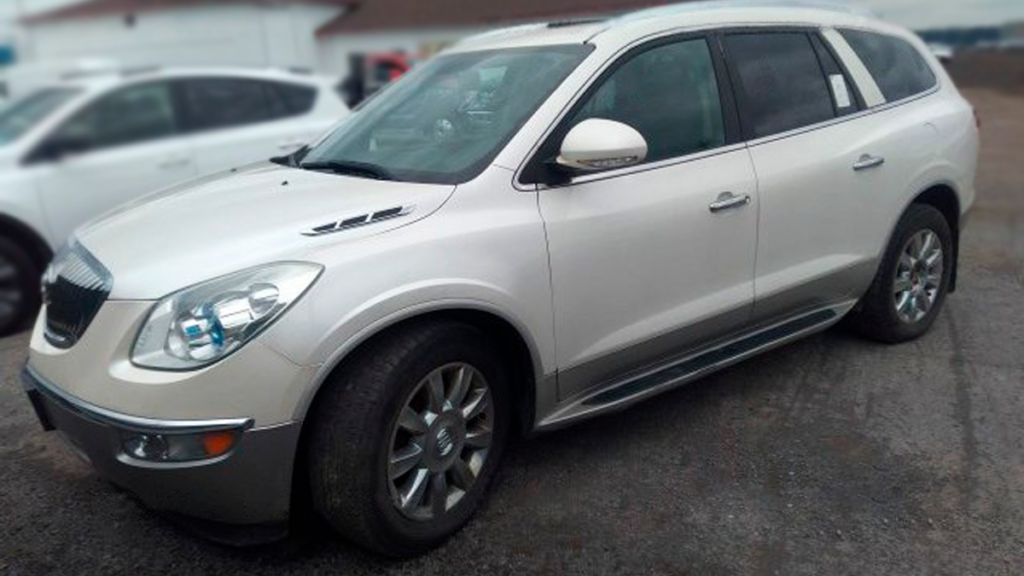 One of the best SUVs with three rows, the Buick Enclave is also available on our online auto auction. Three-zone climate control, one of the best cargo capacities in the class, upscale interior: these are just a few standards on this SUV. This pearl white Buick Enclave is up for sale on 6/10 from Buffalo, NY. This SUV is available with a $3,250 buy it now price.
2011 Ford Expedition EL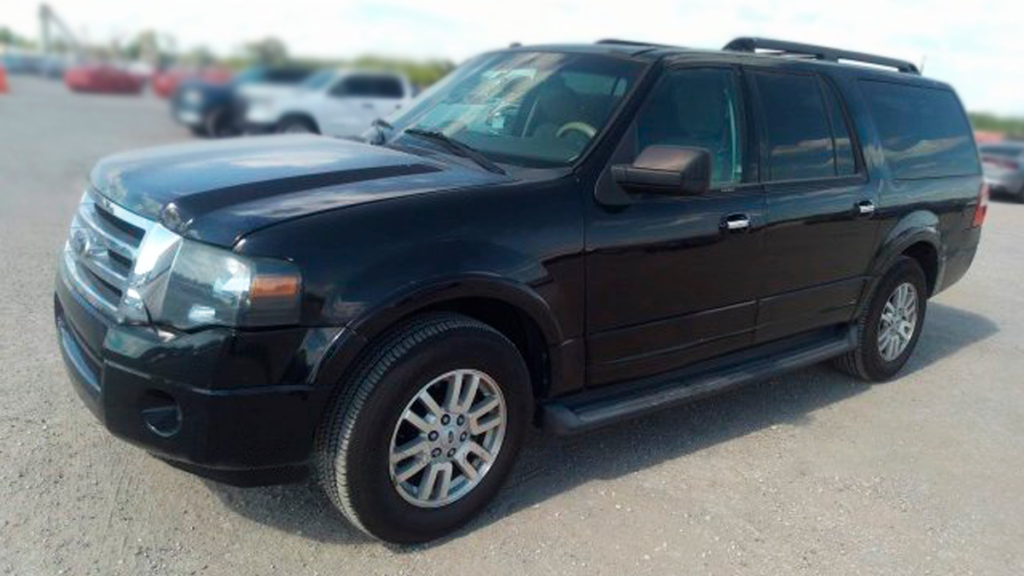 Here is the largest SUV out there, the 2011 Ford Expedition. With seating for up to eight and towing capacity up to 9,200 lbs, the Expedition is an excellent option for big families. This SUV is powered by a 5.4L V8, providing 16 mpg combined. This Ford Expedition heads up for auction on 6/9 from Justin, TX. You can place your bid or buy it now for $4,900.
2011 Volvo XC70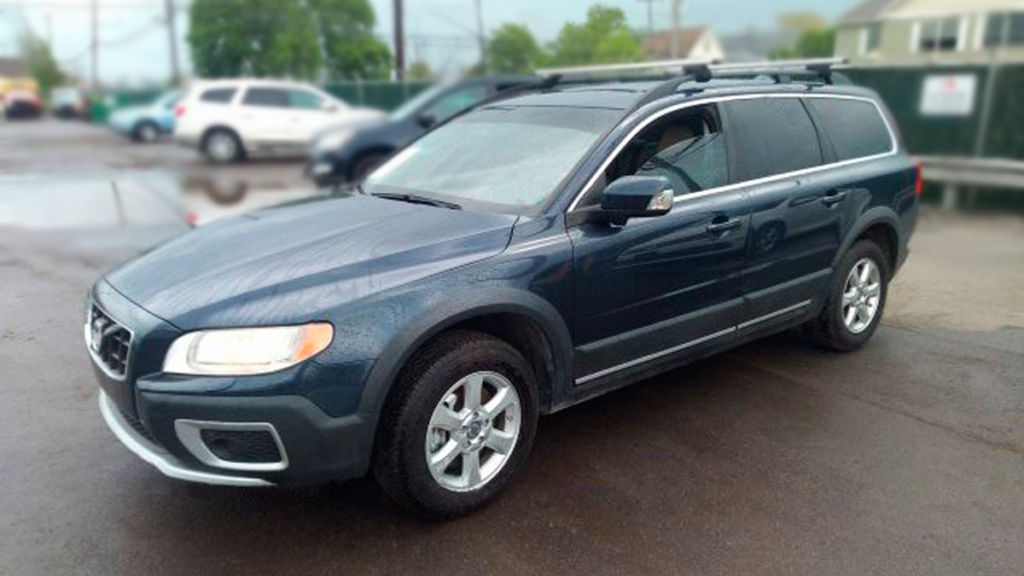 The Volvo XC70 is a front-wheel-drive station wagon with a premium interior, featuring luxurious leather upholstery, and wood trim. This one has the Volvo Blind Spot Zone Monitoring System (BLIS) and aftermarket roof rails. This Swedish SUV is up for sale on 6/10 from Buffalo, NY, so you can place your bid or buy it now for $5,000.
2012 Mercedes-Benz GL 350 BlueTec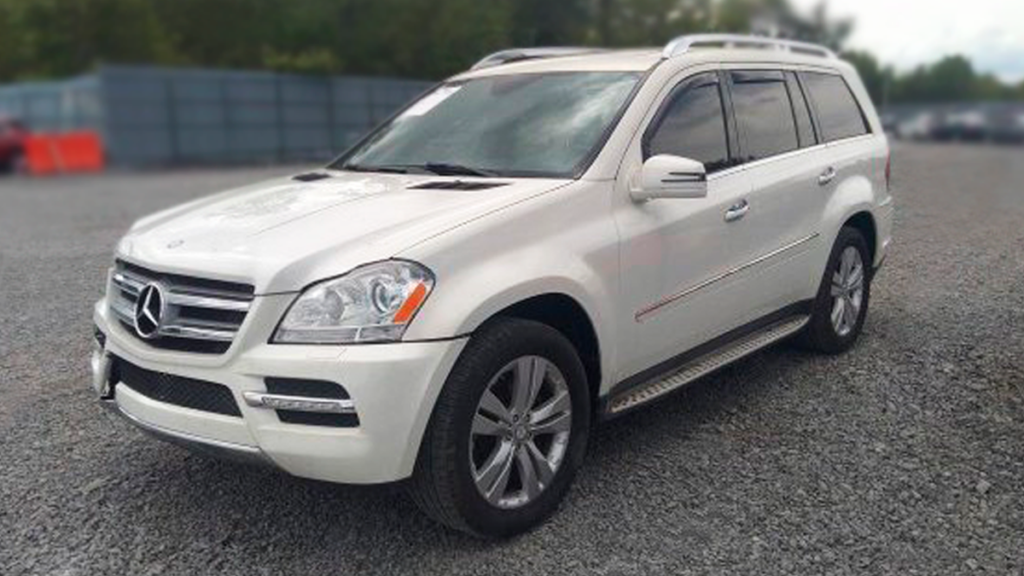 We've already talked about the Mercedes-Benz GL, and here is the facelift version of the first generation. This the only full-size SUV with a diesel engine on our list. 4Matic all-wheel-drive and adaptive air suspension guarantee a comfortable ride. This white Mercedes-Benz GL 350 BlueTec will be auctioned off on 6/10 from Morganville, NY. You can place your bid right from the comfort of your home.
2013 Hyundai Santa Fe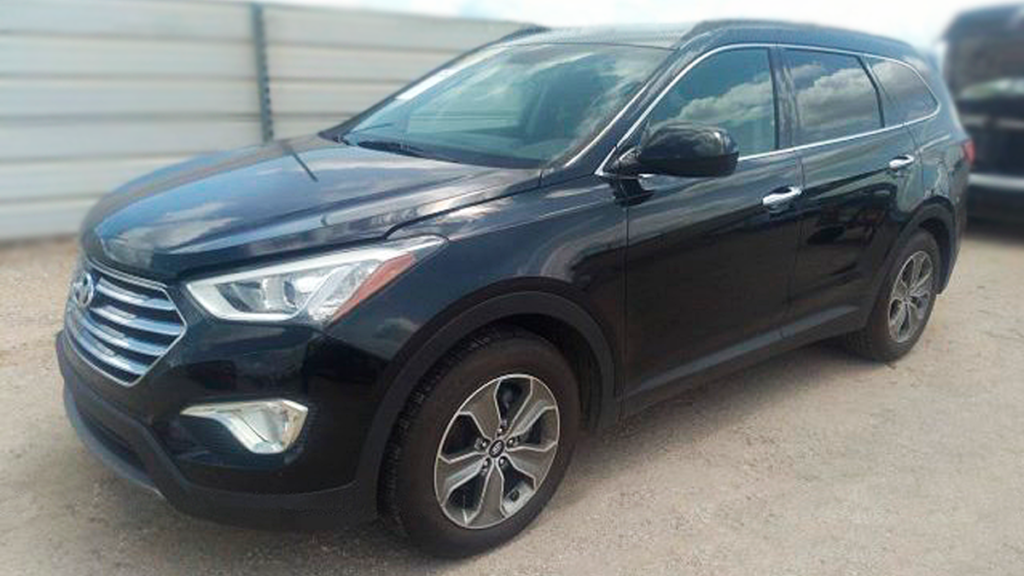 The 2013 Hyundai Santa Fe provides three-row seating for seven passengers and has a 290 horsepower V6. This SUV comes with standard front-wheel-drive and is very fuel-efficient, providing up to 21 mpg combined. It's up for sale on 6/9 from Headland, AL, but a $4,300 buy it now price makes it one of the most affordable SUVs on the list.
2014 GMC Acadia SLE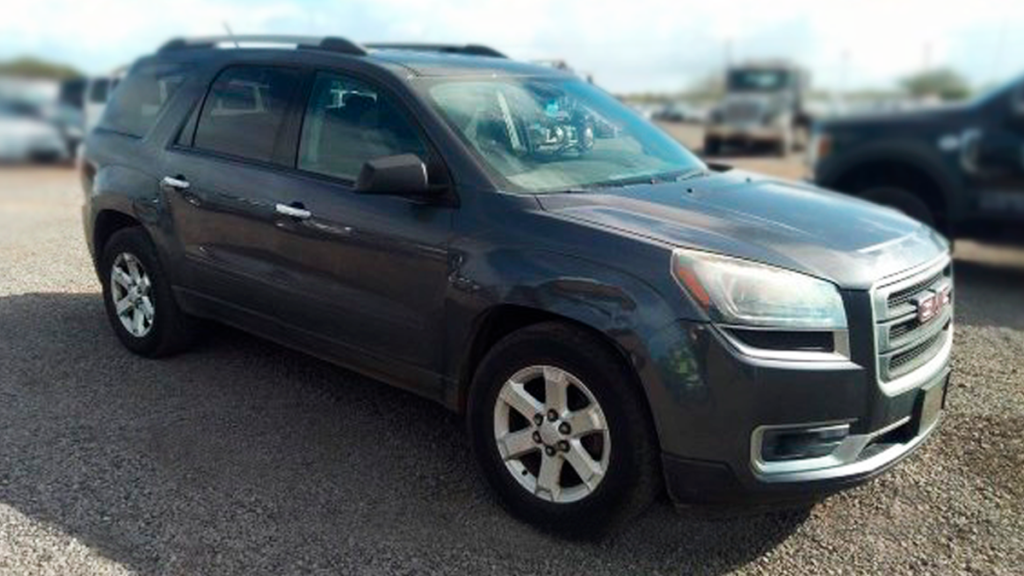 This SUV has a wide range of technological features and 116 cubic inches of cargo space. The GMC Acadia comes exclusively with a 288 horsepower V6, mated to a six-speed automatic transmission. The base SLE trim has eight seats and plenty of room inside. This 2014 GMC Acadia heads up for auction on 6/9 from Puunene, HI.
2016 Kia Soul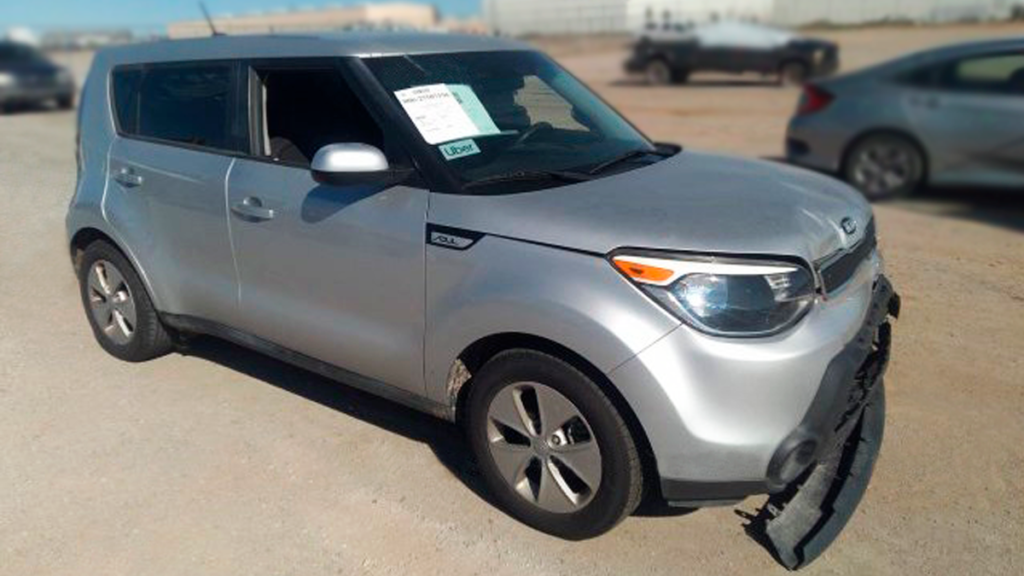 Voted the Best Compact Car for Families by US News in 2016, the Kia Soul offers a great mix of versatility and style. This urban crossover is the easiest to maintain in its class and has a great fuel economy, providing 26 mpg combined. This 2016 Kia Soul comes with front-wheel-drive and a 1.6L engine. It's up for sale on 6/9 from Jurupa Valley, CA. You can buy it now for $3,700 or place your bid.
Bottom Line
We have an extensive range of affordable SUVs for sale. If you're looking for a specific make or model, you can narrow your search criteria using our Vehicle Finder. To start bidding, you'll have to register with us by providing some basic information or with your Facebook or Google account, upload a copy of your government-issued ID or passport and place a refundable security deposit. You can give us a call at +1 (360) 347-1300 (6:00 AM – 3:00 PM PST, Monday to Friday) with any questions or fill in our online form and we'll take it from there.