Introduced in 1989, the Land Rover Discovery series has captured the hearts of auto enthusiasts around the world. Based on the legendary Range Rover, the first Discovery was powered by a four-cylinder petrol engine and meant to take on Japanese offerings. The Land Rover Discovery is a car that can do it all. It can transport seven people in comfort and luxury, it can serve as a removal van, it can get you further into the wilderness than pretty much any rival, and it can cut a dash in the executive car park. It's a seriously impressive piece of machinery that'll be the ideal companion for any large family. If you wish to own this hallmark of automotive technology without breaking the bank, you can always buy a salvage Land Rover Discovery through Salvagebid.com. Read on to know more.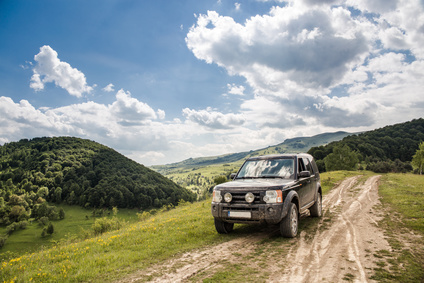 The Marks of a Legend
Land Rover Discovery is available with multiple high-performance and efficient diesel and petrol engine options, and an automatic 6-speed ZF manual or automatic transmission system. The car also features a fully independent air suspension and a terrain response system, making it the perfect vehicle for both city roads as well as highways. The car also comes with state of the art infotainment and safety features, which make it one of the most desired vehicles in its category. All in all, the adventurous and versalite SUV is a perfect package, no matter the need.
Buying a Salvage Land Rover Discovery
Salvagebid.com, a partner of Copart Auction, brings to you one of the largest selections of salvage Land Rover Discovery cars on the market. All used and salvage Land Rover Discovery cars listed on the website are available at affordable prices that are often less than half their market value. All you need to do is register with us and start bidding on suitable models of salvage Land Rover Discovery. Begin your search today for your perfect used Land Rover Discovery.
Ready to Bid? Let's Get Started!
Salvagebid.com lists a wide range of used and salvage Land Rover Discovery for sale in a variety of models and specifications. If you would like to have more information about any of the vehicles listed with us, contact us now through Live Chat or telephone. Simply call +1 (360) 347-1300 or fill out our contact form and we'll take it from there. To get started with our salvage Land Rover Discovery auctions, click here.