Tesla pioneered the segment of environment-friendly SUVs with their Model X in 2015. At the time, no one thought that there would be such fierce competition on the market within a few years. Now SUVs and alternatively-powered vehicles are the hottest sellers, so manufacturers experiment and develop the best possible combinations of the two worlds. The variety of options ranges from compact and affordable electric SUVs to luxury and costly gasless all-terrain cruisers. In this blog, we're compiling a list of the best electric SUVs you can find on Salvagebid.
2021 Ford Mustang Mach-E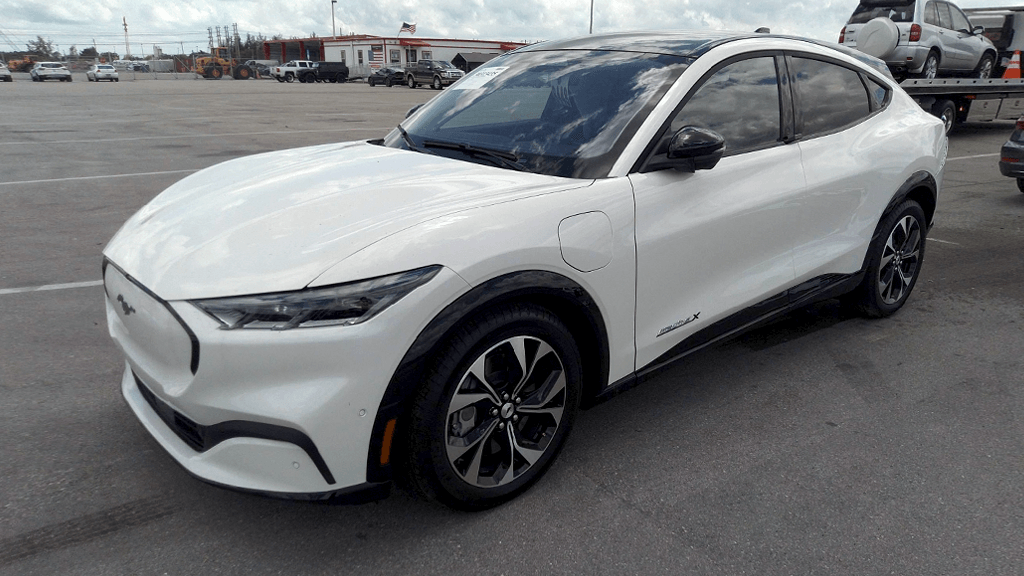 For the majority, a logo with a running horse is associated with the conventional gas-fed Mustang. However, Ford surprised car enthusiasts with a stylish crossover designed from the ground up. Right after its release, the Mach-E claimed a prestigious award: the best North American Utility Vehicle of 2021. A first-ever eco-friendly crossover by Ford has finally gone on sale after a long hiatus and it has already been named the best-rated electric SUV by Edmunds.
The interior is made to wow: an instrument cluster consists of two digital displays mounted to the dashboard, while the cabin itself is premium all around. Technical aspects are also impressive. The basic trim called Select has 266 horsepower and rear-wheel drive. The top-tier GT model gets 480 horses, can sprint to 60 mph in 3.5 seconds, and has a range of 305 miles.
2020 Jaguar I-Pace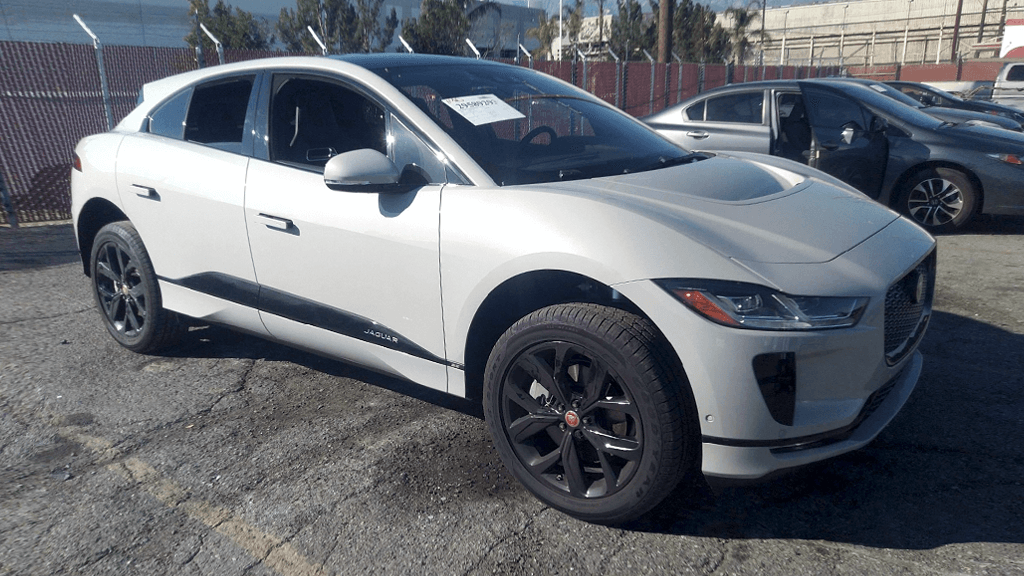 Jaguar was a newcomer to the segment of eco-friendly cars, although their first attempt turned out to be brilliant. Engineers of Jaguar-Land Rover managed to create an EV that behaves, feels, and drives like other Jaguars. This is achieved thanks to two electric motors, which put out 395 horsepower and 513 lb-ft of torque. A 90kWh battery will help you cover 234 miles on a single charge.
Despite having a style of a hatchback, the I-Pace delivers supreme functionality and generous trunk space. The I-Pace is considered the best luxury electric SUV, as it won a historic treble of international awards in 2019. This sophisticated SUV was voted World Green Car, World Car of the Year, and World Car Design of The Year.
2019 Kia Niro EV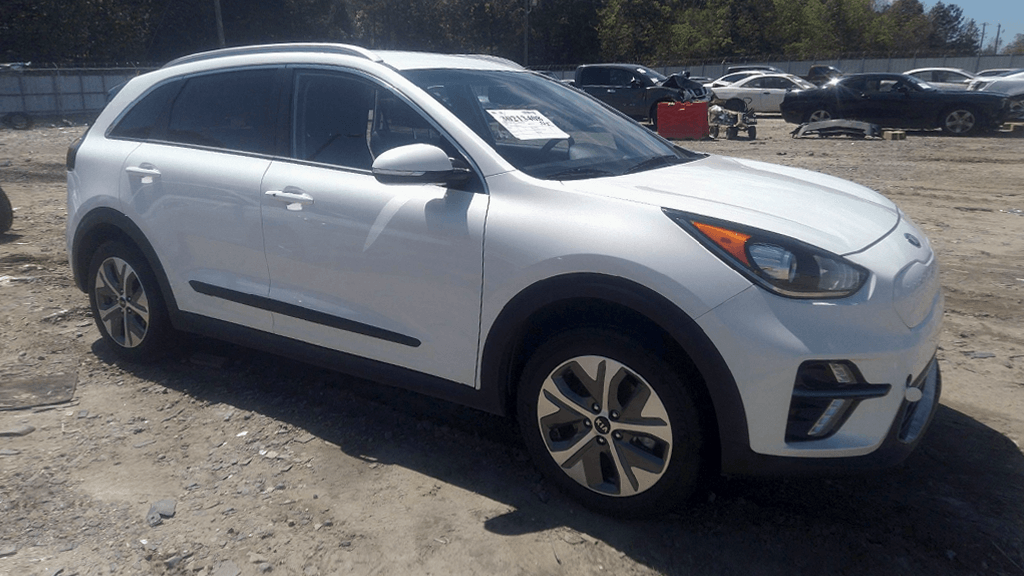 This is the most affordable electric SUV on our list. While others can have more luxurious features, the Niro remains a nice all-around commuter SUV thanks to its practicality and compact size. This small model competes with SUVs twice as expensive in terms of range: it covers up to 239 miles. For those who haven't prepared for all-electric motoring yet, the Korean manufacturer offers two other options with superb efficiency: EcoHybrid and more technologically advanced plug-in hybrid. In addition, Kia offers an extended bumper-to-bumper warranty on all cars: 10 years or 100,000 miles.
2016 Tesla Model X P90D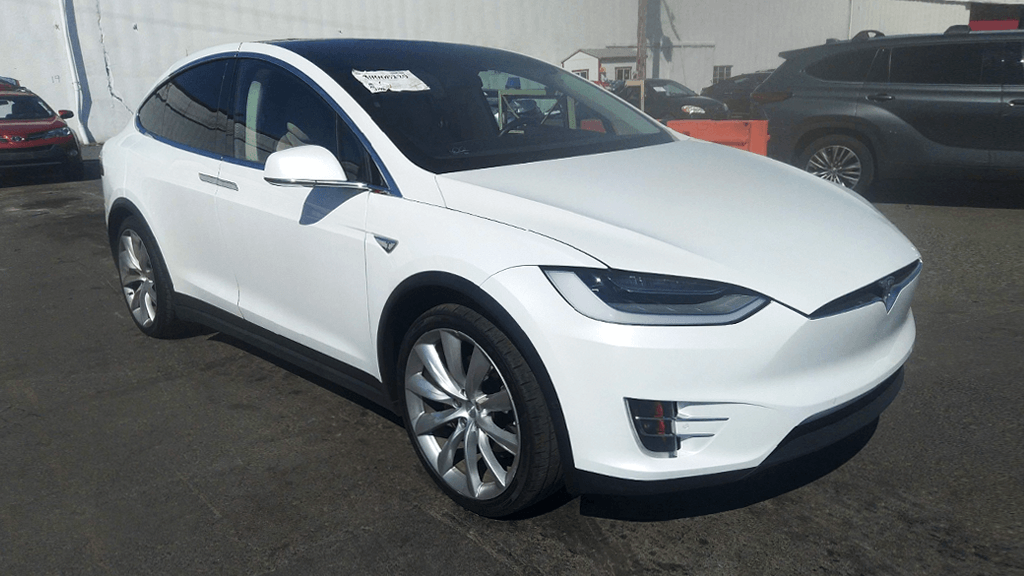 We can't help but include the best 3 row electric SUV on this list, as it was the first zero-emission utility vehicle. It has unique gullwing doors and comes without buttons inside: everything is adjusted through a big touchscreen. The 90D offers flat-out acceleration and reaches 60 mph in less than 5 seconds, but it's not as mind-bogglingly fast as the top-tier P100D. The Tesla P90D has an 83kWh battery and can go up to 234 miles on a single charge.
2020 Tesla Model Y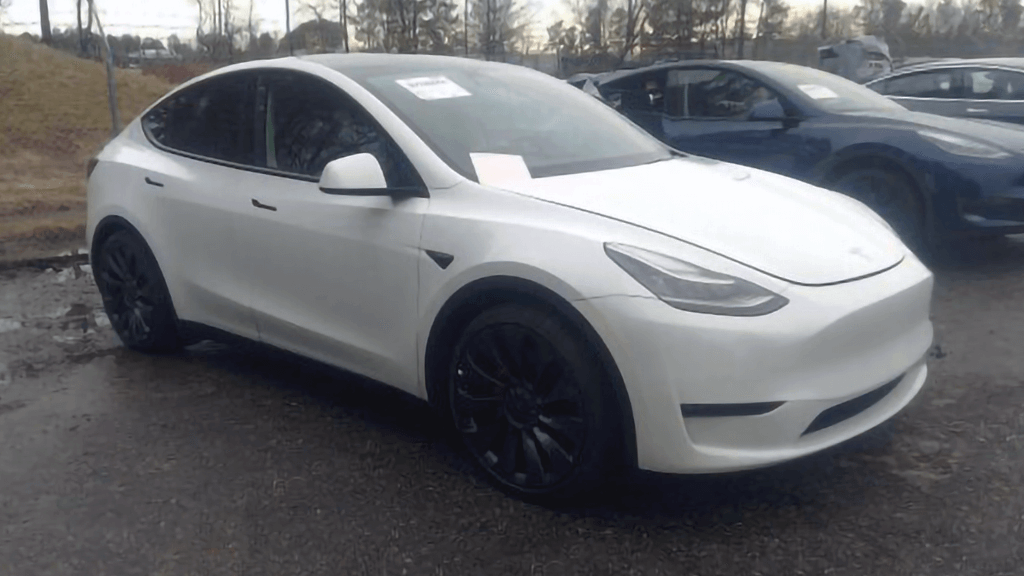 The Model Y is lower than the X in the company's hierarchy but offers nearly the same performance. The practicality isn't sacrificed, but the interior is smaller than in the Model X because of a streamlined roof. Still, a configuration with 7 seats is available as an option.
Buyers can choose among Long Range and Performance models, which have different batteries. The Long Range is capable of covering 326 miles on a single charge, while on the Performance it drops to 303 miles.
Bottom Line
These 5 best electric SUVs are just a fraction of what we've got. Salvagebid is the right place to start bidding on cars if range and efficiency are your top priorities. Nonetheless, there is no limit for you to find any other gas-powered vehicles you're interested in. To start bidding, you have to register with us, upload a copy of your government-issued ID, and place a refundable security deposit. To place bids on cars worth more than $6,000, you'll have to upgrade your membership. Don't hesitate to contact us with your questions at + 1 (360) 347-1300 (7:00 AM – 4:00 PM PST, Monday to Friday) or reach us at [email protected].