Classic cars remind us of a bygone era: the attention we pay to keep mechanical marvels of years past in perfect condition is a topic in and of itself. Most owners keep them in collections, while others prefer to drive their old but gold vehicles for the sheer pleasure of the driving experience. Owning a classic car can be a challenge, but the admirable glances you catch behind the wheel of such a car are totally worth your efforts. If you have already set your heart on classic vehicles, but haven't decided on a particular model, we can help. Here, we're going over the 5 best classic cars you can find on Salvagebid.
1929 Ford Model A Tudor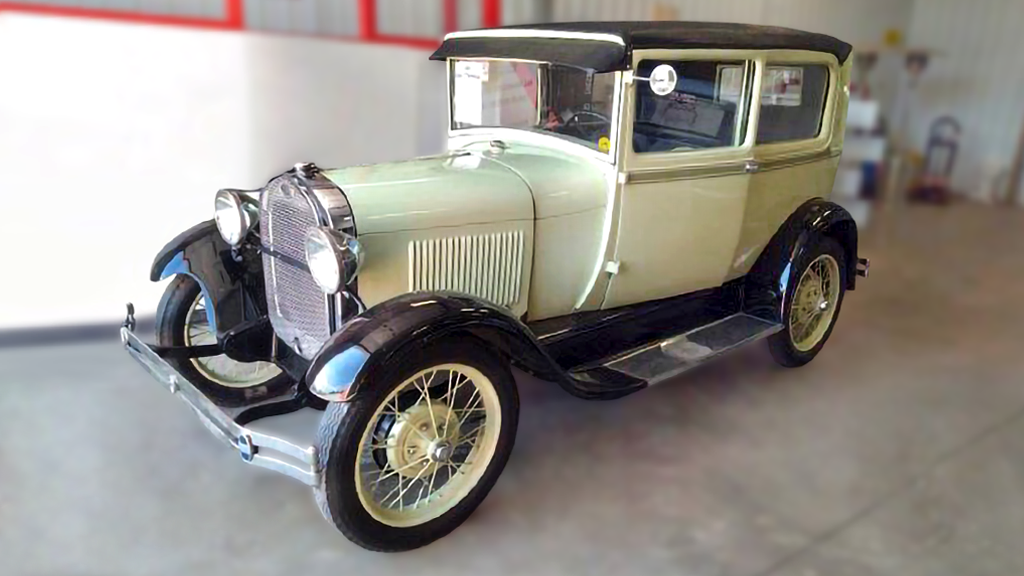 The Model A was the successor of the first-ever mass-produced car, the Ford Model T. The first prototypes of the Model A were ready on the 20th of October in 1927, and sales began two months later. It was an affordable compact car, available in different body styles from roadster to a small pickup truck. This car was a global success, more than 4.8 million were made in 1927-1932. The Ford Model A was manufactured in 6 American states and in 12 countries. 
Model As aren't frequently seen at auto auctions, but this one deserves your attention. Despite an accident, this beige classic Ford still runs under its own power. It is up for auction on 11/4 from Indianapolis, IN.
1937 Chrysler Airflow Eight Two-Door Coupe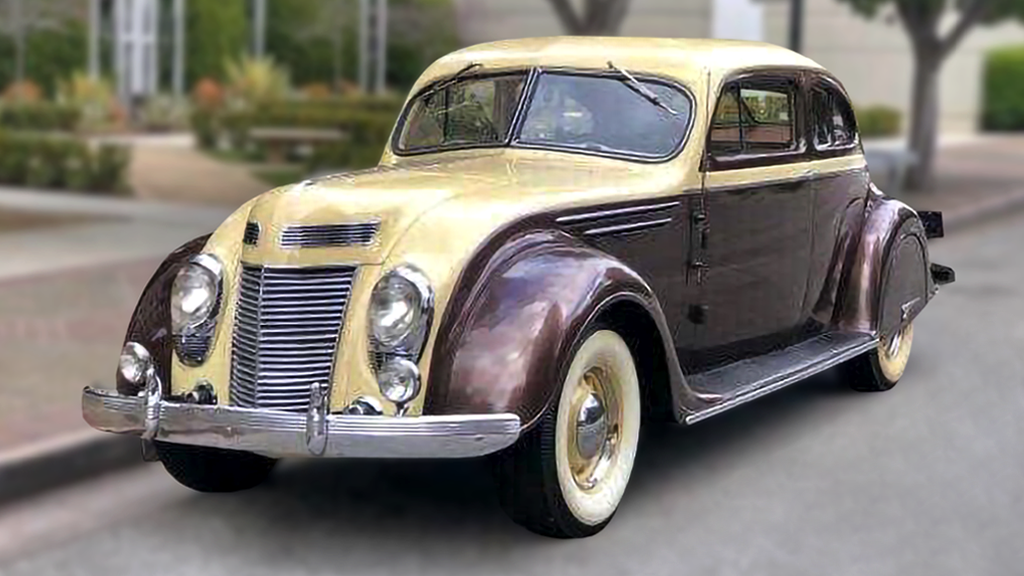 The name "Airflow" was created as a tribute to the streamlining design movement, popular at the beginning of the 1930s. The Chrysler Airflow was the first-ever car tested in a wind tunnel. The famous engineer, Orville Wright contributed to an entire study dedicated to the aerodynamic shape of a vehicle. When the car debuted, it was driven backwards across the central streets of Detroit as part of an advertising campaign set by Chrysler's marketing department. Despite the fact it was one of the first American vehicles with a steel unibody, the car became a sales disaster since people didn't want to buy such a revolutionary vehicle. The Airflow had only been manufactured for four years, from 1933 to 1937, when both Chrysler, and its subsidiary De Soto, discontinued this model.
The condition of this fully-restored classic car is genuinely amazing. This two-tone, elegant, run & drive verified Chrysler Airflow heads to auction on 11/9 from Los Angeles, CA. You can place your bid or buy it now for $65,000.
1950 Rolls-Royce Silver Wraith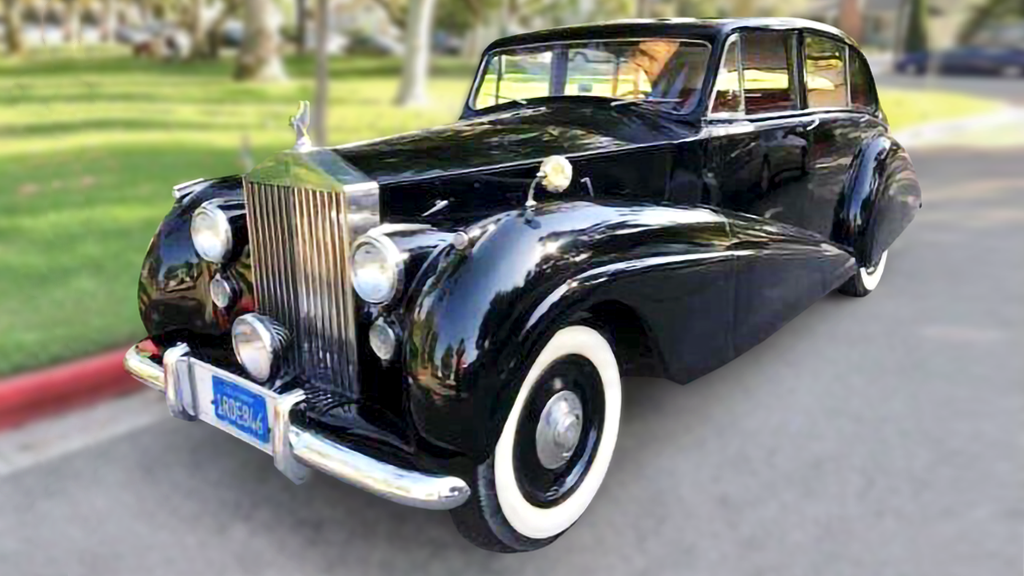 Rolls-Royce has always been a synonym for luxury and comfort. This brand continues to set the highest standards in terms of style, bespoke editions, and exclusivity. The second generation of the Silver Wraith was designed right after the Second World War, in 1946. This model was popular among politicians in different corners of the world. A few Rolls-Royce Silver Wraiths still serve to statesmen, including the Irish President Michael D. Higgins and Brazilian Presidents during inaugurations. 
This classic Rolls-Royce is in mint condition and has a unique body style. With an actual cash value of $110,700, this Rolls-Royce will be auctioned off on 11/9 from Glendale, CA. You can buy it now for $47,500 or place your bid.
1956 Ford Fairlane Victoria Hardtop Coupe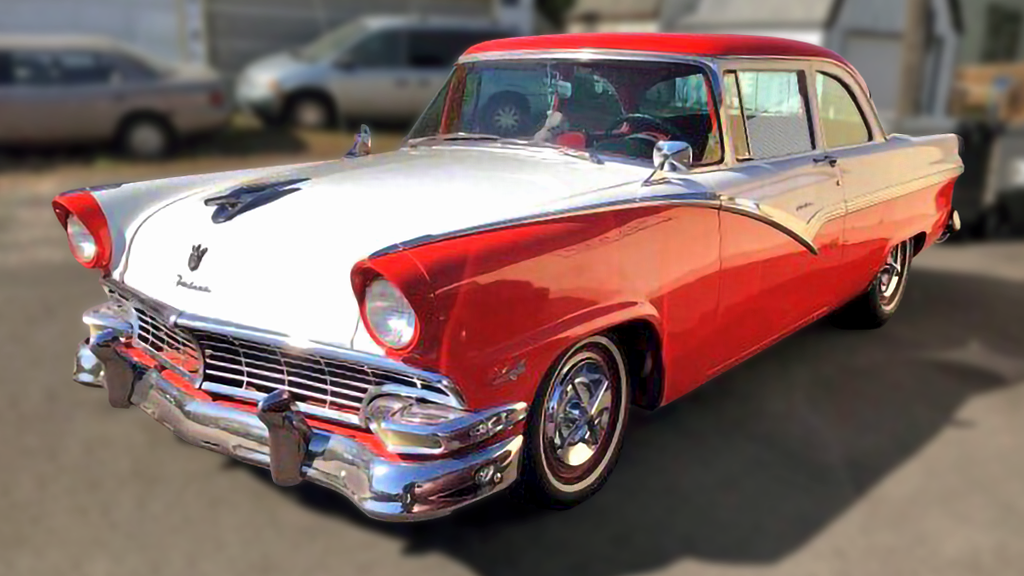 This model got its name after Fair Lane, Henry Ford's estate near Dearborn, MI. In the mid-1950s, the Fairlane was Ford's full-size car competing with the Chevrolet Nomad. The first generation of the Ford Fairlane was available in 6 body styles and the Victoria Hardtop Coupe was the main addition to the 1956 lineup. This coupe was highly-praised for its velocity, achieved due to a powerful V8, pushing up to 225 horsepower. In 1956, 177,735 Victoria Hardtop Coupes were made, making this model the most demanded at the time.
This beautifully restored red and white classic Ford Fairlane is available for bidding in Saint Paul, MN. With a run & drive verification and in stunning condition, this Ford Fairlane Victoria Hardtop Coupe is up for auction on 11/4.
1965 Mercedes-Benz 600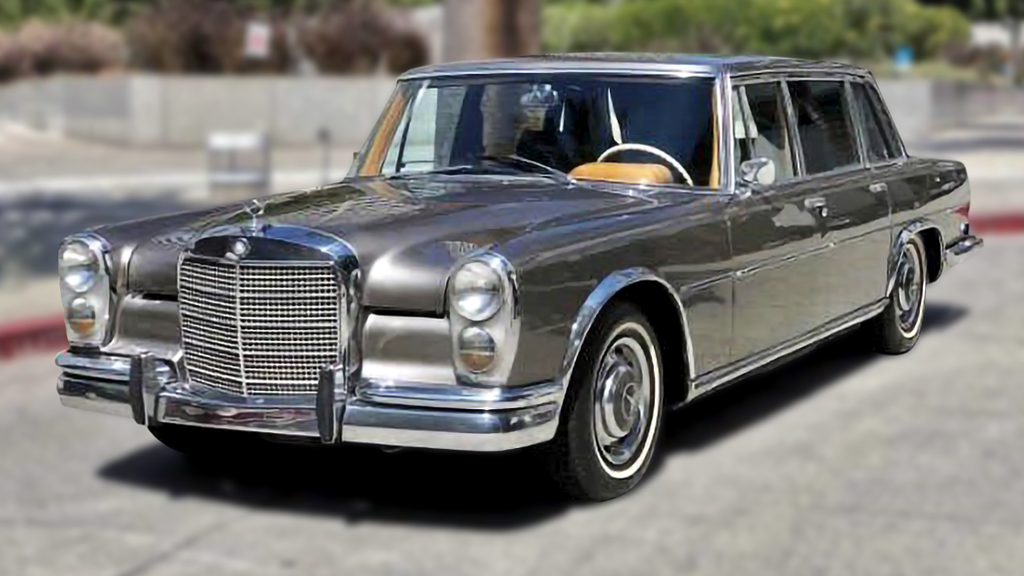 The Mercedes-Benz 600 is considered one of the most notable limousines in history. That car was popular among celebrities, political leaders, sportsmen, and royal families everywhere. Elvis Presley, Eric Clapton, John Lennon, Hugh Hefner, and even the Pope owned different variations of the Mercedes-Benz 600. The short wheelbase version was designated to be owner-operated, whereas long-wheelbase models offered much more comfort to the passengers being driven. This classic Mercedes-Benz was packed with technology and outmatched its major rivals from the United Kingdom (Bentley and Rolls-Royce) in everything, from specifications to the level of comfort. One of 2,187 made, this Mercedes guarantees exclusivity.
This Mercedes-Benz 600 goes to auction on 11/9 from Glendale, CA. Make sure you're registered to place your bid or buy it now for $65,500.
Wrap Up
These 5 vintage cars are just a fraction of what we have. Don't hesitate to explore our extensive classic car inventory by entering a particular make and model in our Vehicle Finder. You can read up on vintage vehicle maintenance if you own an old car, or take a look at key tips for classic car restoration. This fall we're offering discounts on memberships for you to buy without limits, so you can take a step toward your dream car and save money. Register with us to place bids right from the comfort of your home. Complete your registration by uploading a copy of your government-issued ID and placing a refundable security deposit. If you have any questions, reach us out online or at +1 (360) 347-1300 (6:00 AM – 3:00 PM PST, Monday to Friday).