If you're thinking about restoring a classic car, but aren't sure where to start, we can help. There are a lot of factors to consider before starting your project, and we're giving you some tips on what to take into consideration.
Research the classic car you want to buy
Restorating a car requires an immense amount of patience, as well as plenty of research aimed at assessing the car's condition. Before you decide to buy a classic car, make sure you've researched its common problems and the availability of parts for it. The last thing you want is to get stuck with a car that you can't find parts for. If you're still undecided, you can find a lot of classic cars on Salvagebid to start your search. There are a good deal of viable project cars ranging from powerful American muscle cars to V12-equipped Jaguars. 
Carefully inspect the condition of the chosen car
Once you've chosen a vintage car, inspect it carefully and assess its overall condition. On Salvagebid you can find classic cars in good condition, like this 1959 Edsel Corsair.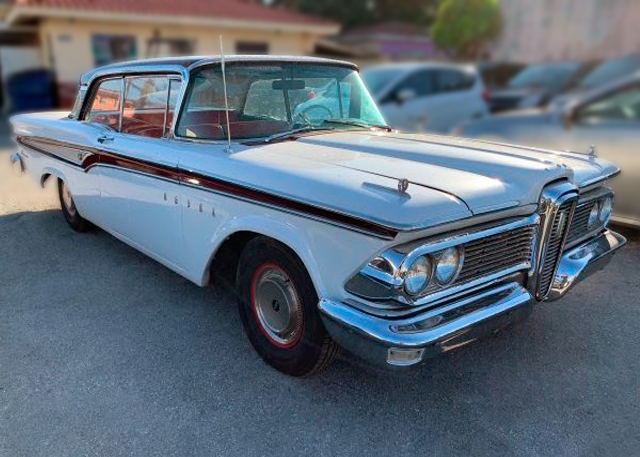 Cars like this typically do not need heavy investment in its restoration and are a good choice for vintage car scouts. Often, classic cars are found in a significantly worse state, and despite a lower initial investment, they require extensive repairs. Either way, conducting a thorough inspection of the vehicle before the purchase can help you get a better idea of how long the project will take to complete.
Figure out a budget for your project
Be prepared: any type of restoration can be expensive even if the car is in pretty nice condition. Your restoration needs a place where your vehicle will be sheltered from the elements. You'll need to have the appropriate skills or a drive to learn how to work on a car, a timeframe set for the restoration project and, an accurate figure for how much you'll have to spend for the entire project.
The financial point depends mainly on two key factors: how rare the car is, and what condition you bought it in.
If your aim is to restore it to the factory condition, you'll need to be sure that parts are available. If you're buying a vehicle to modify it from its original state, you may actually end up spending less. 
Find parts for the car you are going to restore
Keep in mind that finding spare parts for domestic cars is easier than for European makes. Salvagebid has a wide variety of cars with parts only titles, that make it easy to find parts for older Corvettes, for example. If you're looking for an American muscle car to start with, take a look at this 1969 Chevrolet Corvette.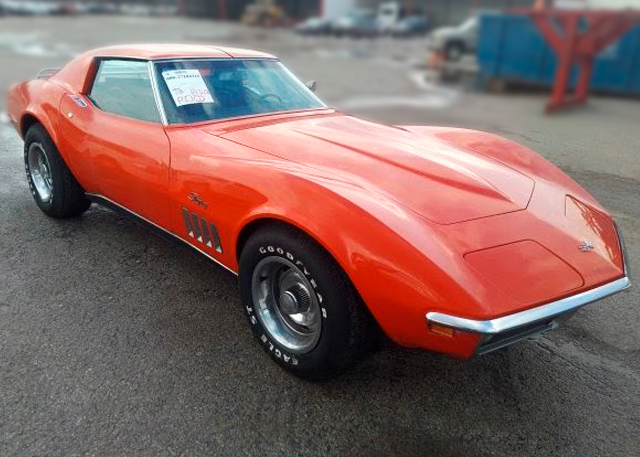 Set a goal for your restoration and stick to it
There are 4 major types of vintage car restoration:
driver's restoration,
street show,
show car,
concourse restoration.
The driver's restoration entails repairing significant body damage and mechanical issues to bring the car back to working order. The street show variety is a little more involved, in which the car is brought back to running condition with an emphasis on its appearance. For show car level restorations, you may need to seek professional help, as the goal is having a vehicle as close to factory-standard as possible. Concourse restoration is the most expensive and is typically used to bring classic cars back to mint condition for the purpose of a private collection. In general, the driver's and street show variants are the most popular.
We have many clean title classic cars available.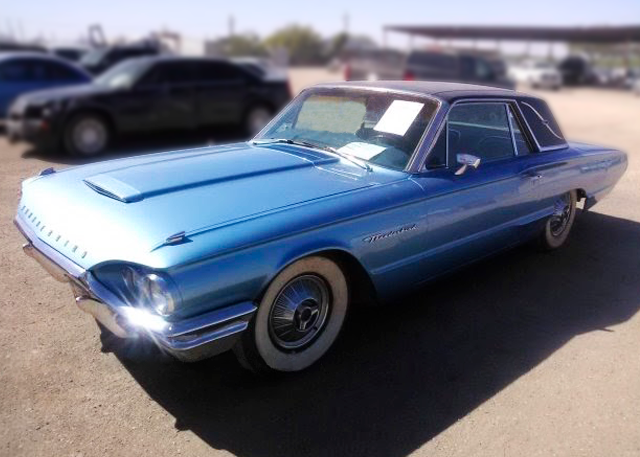 This Thunderbird is also waiting for its new owner
A final tip from Salvagebid team
Vintage cars have always been attractive due to their design and place in automotive history. If you have a strong desire to repair an antique vehicle but haven't picked which one, we have options like this Lincoln Mark III and other classic cars going up for auction. Keep an eye out on Salvagebid, we may be able to help you find the project car of your dreams.