Halloween is known as a celebration of everything spooky and other worldly. While children are out trick-or-treating, car enthusiasts like us look for great vehicles in horror movies. An automobile in the world of cinema can be a means of escape, a tool for slaughter, or an evil creature itself. Take a look at these five famous vehicles that played roles in their own right in classic horror films.
Ford Econoline Club Wagon in The Texas Chainsaw Massacre (1974)
Five friends wanted to investigate a grave robbery and hit the road in their 1972 Ford Econoline Club Wagon. Everything that could go wrong did go wrong, and their van was acting more like a hearse throughout the course of the film. This iconic film set the state for horror for years to come, with gruesome slaughter and jump scares to a new degree.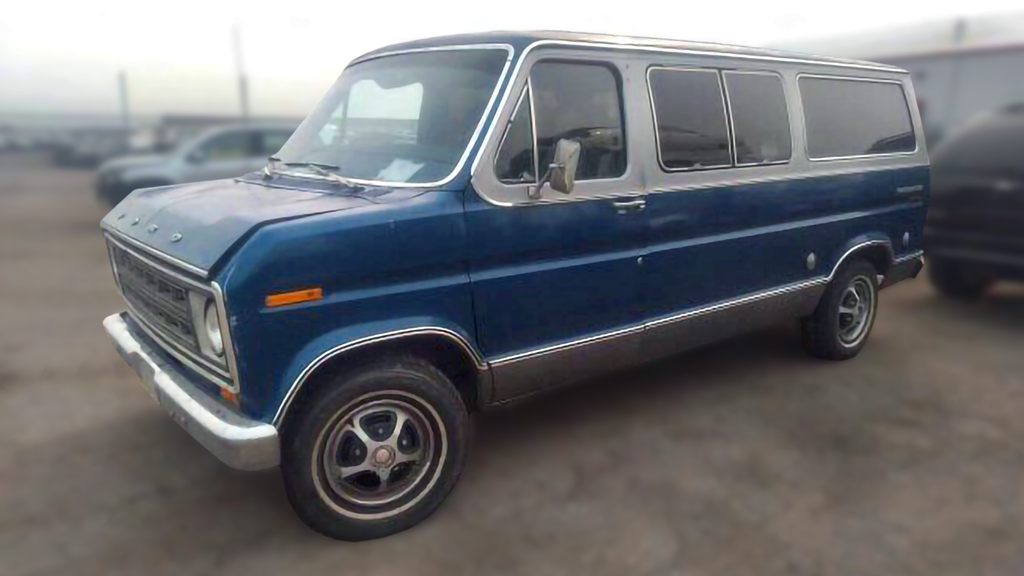 We haven't seen the same model at our auto auction, but we recently had a similar Ford come through. This Ford Club Wagon was sold on 10/22 from Fargo, ND. Would you be willing to take a trip in a similar van, especially if you've watched this movie? If yes, check the available Ford Econolines on our salvage auto auction.
Barris Kustoms Lincoln Continental Mark III in The Car (1977)
The idea of this film is very similar to Stephen King's Christine, where a classic car had a mind of its own. In The Car, the malicious Lincoln was terrorizing the small city of Santa Thea. The local sheriff didn't want to put up with the situation and started to investigate the crimes, but was quite shocked when realized all of them were committed by a vehicle. "The Car" was built on the 1971 Lincoln Continental Mark III chassis and then customized by the famed George Barris. Four Lincolns were shot as movie cars, but only one exists now.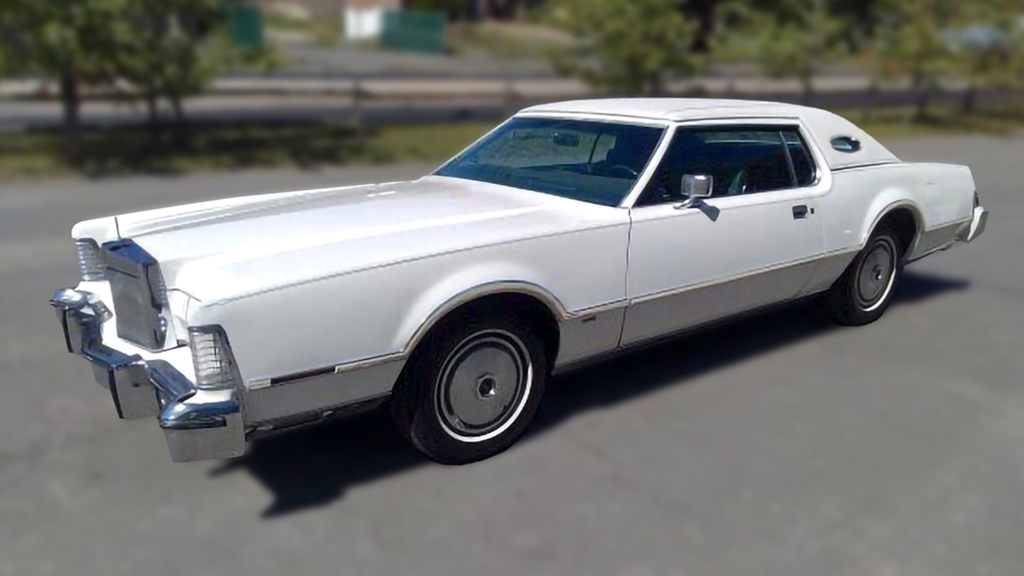 If you're a fan of the idea of customizing an old-school luxurious car in a way Barris Industries did, look at this white Lincoln Continental. This run & drive verified coupe will be auctioned off on 10/26 from Middletown, CT.
Ford Thunderbird in Elvira: Mistress of the Dark (1988)
The main role was performed by Cassandra Peterson, who also was one of the scriptwriters of the movie. She was keen on cars, so she suggested using a decked out 1958/1959 Ford Thunderbird, as this car would fit Elvira's personality. After the filming ended, Peterson bought the movie car and asked George Barris to restore it. Then this car was on the display in the Petersen Automotive Museum in Los Angeles, CA. An interesting fact is that Cassandra Peterson was nominated for the worst actress award in 1988 right after the film's release, and two years later she was recognized as the Best Actress and received a Saturn Award.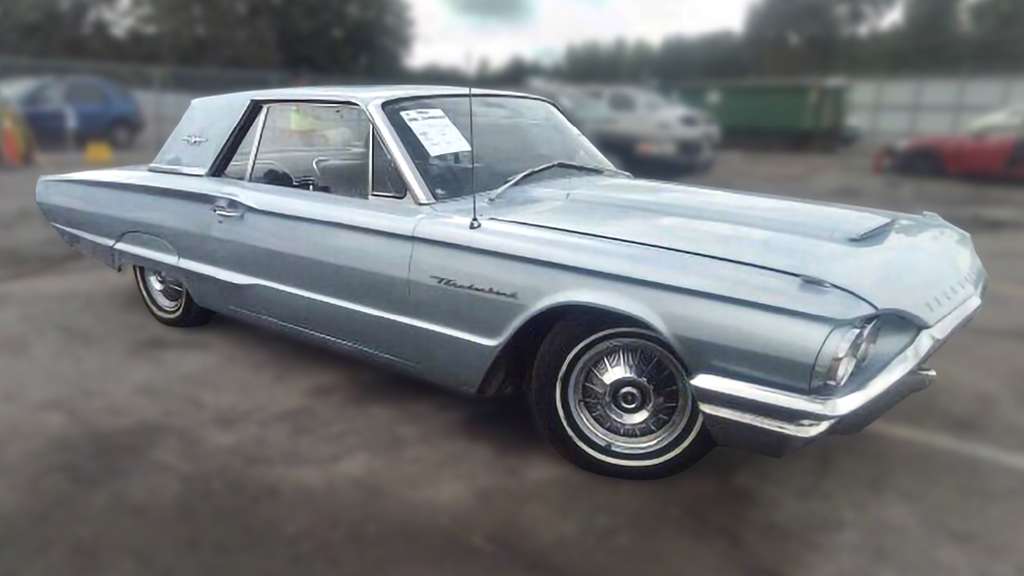 For sure, we won't see the very car acted in the movie on Salvagebid, but we have many similar vehicles available. This 1964 Ford Thunderbird still impresses with its design. With suspension damage, this car heads to auction on 10/26 from Lake City, GA. You can place your bid or buy it now for $7,000.
Jaguar XJ in Shaun of the Dead (2004)
The film about a sudden zombie apocalypse occurred in London tells us the story of Shaun, a disrespected man who had no direction in life. He had to fight zombies to survive, and the classic 1986 Jaguar XJ12 helped him throughout the movie. The mighty 12-cylinder Jaguar assisted Shaun's escape to Winchester, where the group of acquaintances wanted to wait until the end of the zombies' rampage. While on the road, Barbara, Shaun's mother, admitted that she was bitten by a zombie, and the group witnessed her demise in a car. Shaun had no other choice but to shoot her when she reanimated.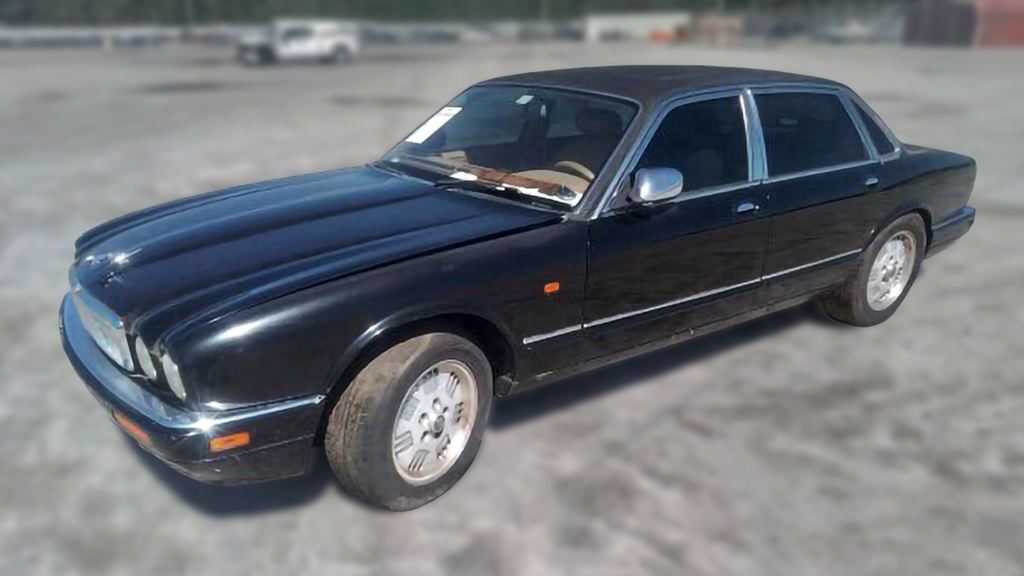 If the zombie apocalypse happens, set the mood for a comedic horror with a similar car. We have a lot of classic Jaguars available on our online auto auction, including this Jaguar XJ Vandenplas which needs some pretty serious repairs to get you through the zombie apocalypse. Available with a $600 buy it now price, this Jaguar is an entry to the world of bespoke luxury. If you're searching for other models, take a look at what we've got in our inventory.
Chevrolet Nova in Death Proof (2007)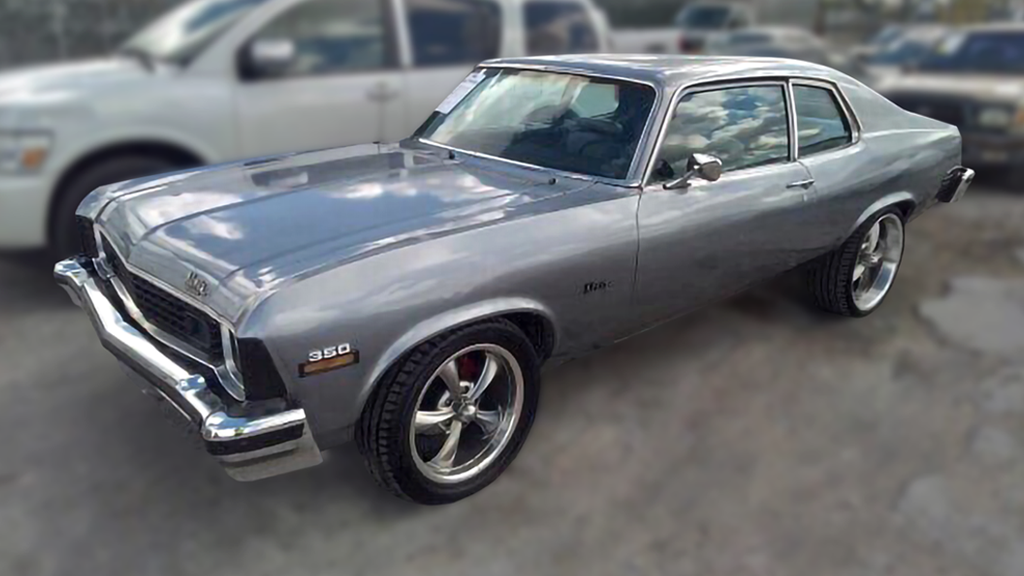 Quentin Tarantino's films are renowned for atrocity and Death Proof is no exception. Starring Kurt Russel, Death Proof is considered one of the best car horror movies of the century. The main character drives a customized matte black 1971 Chevrolet Nova with a skull on the hood. He claims his car is death proof, but only for him. For his victims, the Chevy Nova is a vicious, maleficent, hit-and-run destruction tool.
Currently, we don't have any Chevrolet Novas on Salvagebid, but this summer we had an exceptionally beautiful one. This 1973 Chevrolet Nova featured a 350 cubic inch engine, the most powerful motor in the range. It was sold for $10,000 on 6/29 from Opa Locka, FL.
Bottom Line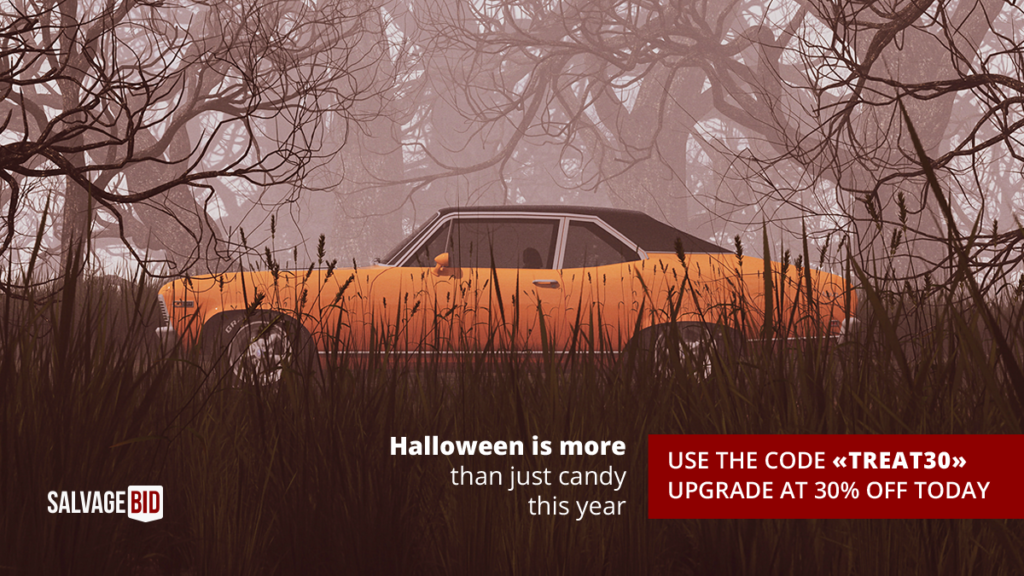 With Salvagebid, you can easily find the same cars as those featured in different movies. All you need to start is to type in the make and model in our Vehicle Finder. Then you can explore the inventory and see what t we've got to bring horror films to life. Once you are ready to buy a car, register with us to place your bid right from the comfort of your home. To complete your registration, upload a copy of your passport or government-issued ID and place a refundable security deposit. Through Halloween, we're giving you the chance to buy without limits. Upgrade your membership for 30% off by entering the promo code "TREAT30" at checkout for dedicated customer service, transaction discounts, and the ability to bid on as many vehicles as you'd like. If you have any questions, you can reach us by phone at + 1 (360) 347-1300 (6:00 AM – 3:00 PM PST, Monday to Friday) or fill in our online form.