Personal watercraft have become a common part of water recreation. Not long ago, they were an innovation, but today it is hard to surprise someone with a water scooter. Just like any other type of transport, a personal watercraft requires taking into consideration some key factors before and during its purchase. To make everything clear, we are happy to share with you some essential and practical tips on choosing a jet ski.
Along with that, it is possible to find a satisfactory solution on the Salvagebid online auction platform when it comes to jet skis. Here you can bid on water scooters with minor damage and get a joyful addition to your summer relaxation. We are happy to provide quality services and make our customers' dreams come true.
Before Choosing a Jet Ski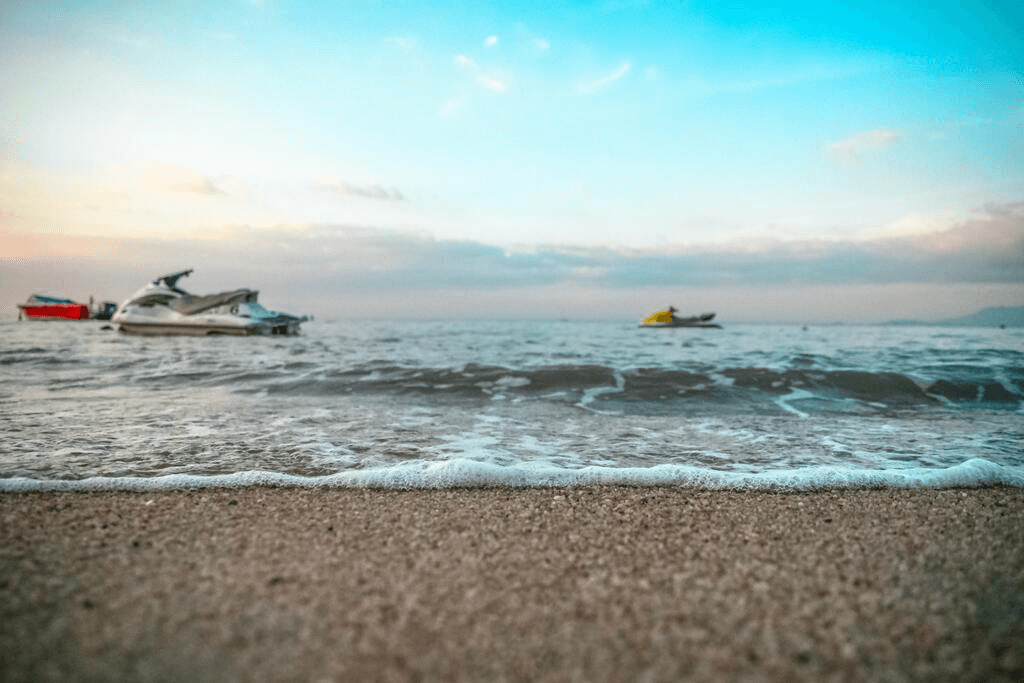 It is not an easy task to choose a water scooter. The specific environment where people use jet skis requires good preparation. At the same time, with our coherent guidelines, it is possible to nail it. You will find a few paragraphs following where we have revealed pre-buying moments to consider.
Before purchasing a jet ski, it is important to decide in what mode you want to use your water scooter. Do you want one built for speed? In this case, you need a more powerful jet ski with quality and reliable body materials. If you desire to spend your time calmly with your family or friends, then it is relevant to buy a water scooter with two or three seats. People often call this kind of water transport a recreational jet ski.
The next question is how often you are going to use a water scooter. If you intend to operate it a few times a year, it will most likely be stored at home rather than in a special box near the water. That is why you need to consider how to transfer your jet ski to the recreation point.
It is important to remember that a water scooter, just like other small vessels, is subject to mandatory registration. It entails an administrative payment and other fees. You also need to possess documents that prove the purchase or usage legality, for example, an invoice, contract of sale, or attorney.
Don't forget about life jackets. Their number should correspond to the amount of expected passengers. A reliable vest should be well-tailored and well-stitched. It is also important to choose the right size.
In summary, if you can answer all the questions listed here, you will clear yourself of significant issues during purchasing and using a water scooter.
Types of Jet Skis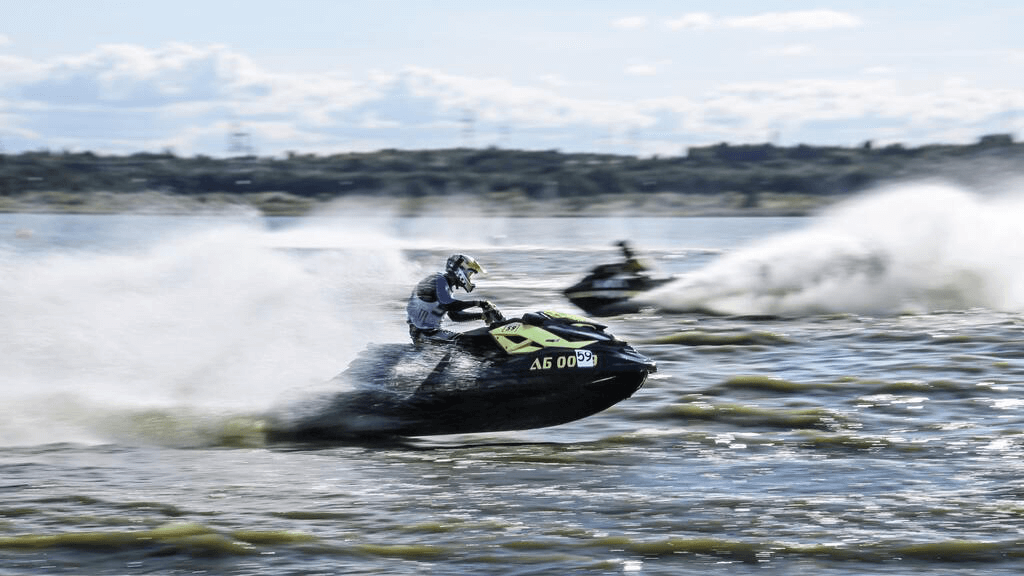 To meet the demand, manufacturers offer a few types of water scooters. As an example, for some people who love calm and relaxation, a recreational jet ski will be the best option. In contrast, extreme lovers will find performance, tow sports, or sport fishing configurations more appropriate. That is why we decided to provide a small overview of the different options available for water scooter lovers.
Rec-lite configuration: lightweight jet ski with good fuel efficiency and price-quality ratio. It would be a perfect solution for a beginner.
Recreational jet ski: perfect option with good carrying and pulling ability. It was designed for water tourism. The scooter has two additional seats for your family or friends.
Luxury water scooter: here we have a touring watercraft with great performance features and three seats. It is a combination of power and comfort. Additional characteristics and items include personalized color schemes, GPS, adjustable steering, and so on.
Performance configuration: these water scooters are the result of constant functional modernization. The improved electronic system, new generation of injectors, adjustable steering, and many other features make performance jet skis the most powerful ones.
Tow sports personal watercraft: it is a great decision if you are keen on wakeboarding and water skiing. Thanks to a great towing capacity and good speed, it gives you an opportunity to feel the benefits of active relaxation.
Sport fishing option: this type of water scooter was designed specially for fishing lovers. It is because water transport like this is equipped with special appliances that make hunting joyful and easy.
As you can see, there is a wide range of jet ski types that would influence a person's choice. It is important to take your abilities and desires into consideration when it comes to buying a water scooter.
Final Advice on Choosing a Jet Ski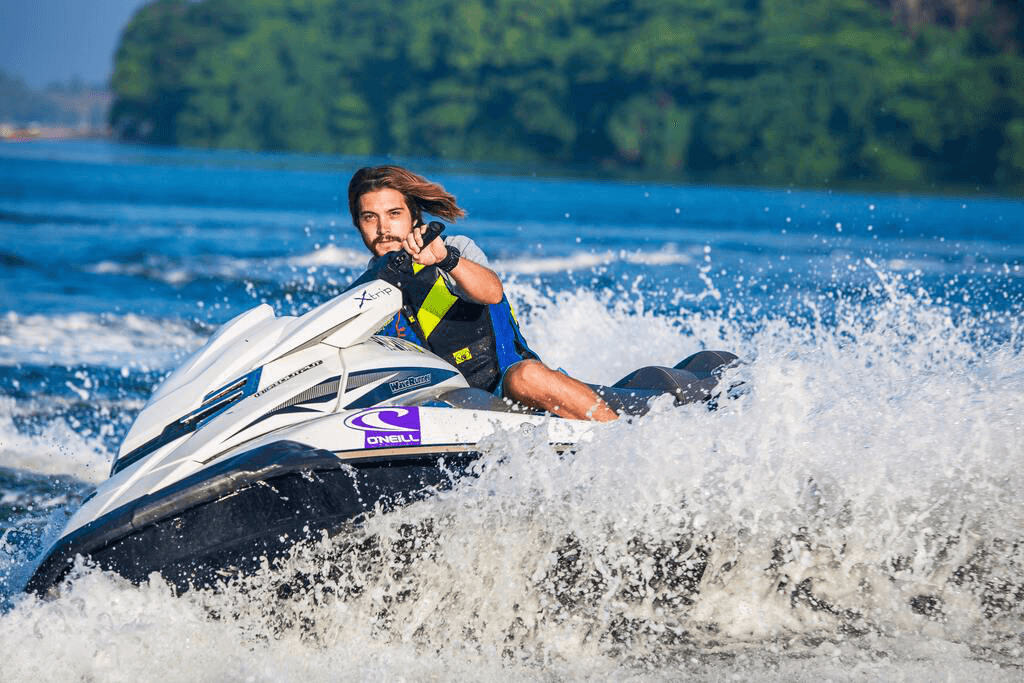 Every jet ski owner should pay attention to the technical service of their transport. Otherwise, water can damage internal systems and cause corrosion. Salvagebid is here to help prevent this with brief guidelines:
It is always better to choose branded and high-quality spark plugs specially designed for a jet ski. We advise keeping a few additional ones. It will allow you to replace spark plugs if water appears to get into the system. Additionally, one more responsibility here is to change the oil periodically. It allows the engine to work appropriately.
Take care of the watercraft's body. An anti-corrosion agent is designed to protect the jet ski from rusting processes and the negative effects of sea water.
The washing hose is a necessary appliance for getting rid of salt water, dirt, sand, and algae. It is recommended to clean the bike with a weak spray of warm fresh water.
It is interesting that a jet ski can have more than 1,000 lb. of weight. If we speak about speed, water scooters can reach 70 mph. Without any doubt, this is quite a serious type of transport that needs to be served.
Wrap Up
In the article, we reviewed all the key aspects that need to be considered when choosing a jet ski. Our tips relate to technical suppliance and some points on how to take care of transport like this.
If you want to get benefits when taking part in car auctions, Salvagebid specialists know everything about the automotive industry. To make sure, we encourage you to register on our platform and start bidding. If you face any difficulties or simply want to get advice, our team is at your disposal! Call: +1 (360) 347-1300 from 7 a.m. to 4 p.m. (Pacific Time) Monday through Friday, or email [email protected].