Performance pickup trucks are few and far between, and we're used to the Ford F-150 Raptor's reign in this segment. Fiat-Chrysler Automobiles (FCA), the automotive giant which has incorporated both Dodge and RAM Trucks, has finally unveiled the most powerful and fastest pickup in the world: the RAM 1500 TRX. In this post, we're going to cover everything you should know about the 2021 RAM TRX.
From concept to mass-produced vehicle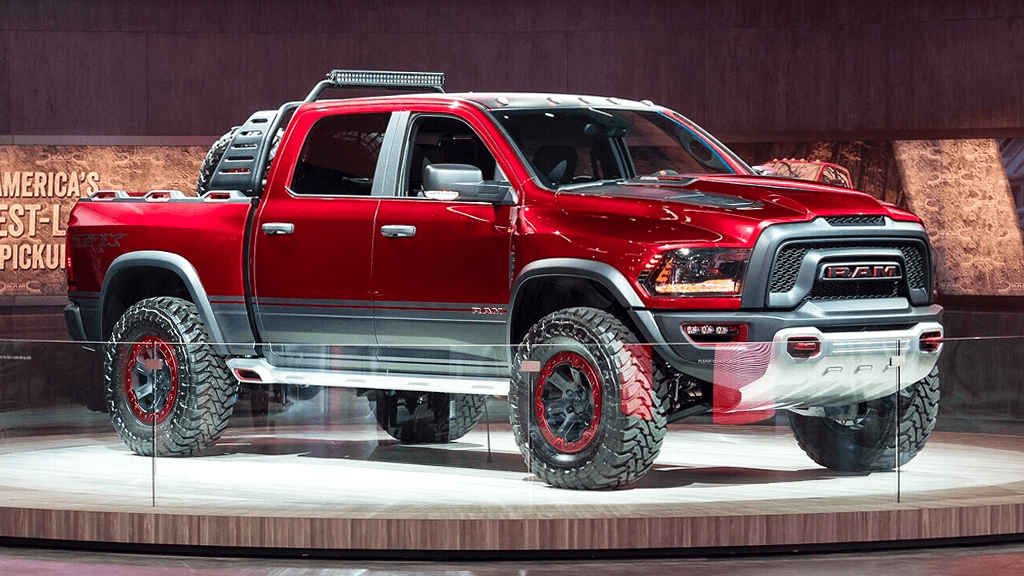 The RAM Rebel TRX Concept was unveiled during the State Fair of Texas in 2016. Finishing all the set-ups and modifications took FCA almost four years since the release of the concept, so the production-ready RAM TRX debuted this summer as a 2021 model. The RAM 1500 TRX combines features of a daily commuter, a super-performance sportscar, and a good truck for a worksite.
Performance
This truck can outperform not only the Ford F-150 Raptor but the majority of other cars: it shares its engine with the Hellcat models. A 6.2L eight-cylinder supercharged motor sits under the hood, pushing the best-in-class power per liter ratio. The characteristics of this engine are extraordinary: 702 horsepower and 650 lb-ft of torque. That's enough for a 6,850 lb truck to reach 60 mph in 4.5 seconds, which even most passenger cars can't do. The maximum speed is 118 mph, making the RAM TRX the fastest production truck off the line. The RAM TRX is the first-ever truck equipped with launch control, which can help achieve flat-out acceleration on different surfaces. All that makes the RAM TRX reasonably thirsty for fuel, so gas mileage isn't good: this truck gets only 12 mpg combined.
Chassis
RAM heavily reinforced the standard 1500's frame, adding some new components to the chassis. 2.5-inch Bilstein shocks are specifically tailored for the RAM TRX. This truck features RAM Active Terrain Dynamics: a system that monitors the position of the vehicle while moving and electronically adjusts the rigidity of dumpers. Both tracks are wider than on the regular 1500, causing the emergence of massive side fenders made of unpainted plastic. Because of new absorbers, the truck's ground clearance is 11.8 inches, 2 inches higher than on the RAM 1500. 
The motor transfers power to all four wheels through an 8-speed automatic ZF transmission. As the RAM TRX is capable of everything, according to Dodge's claims, it has the Borg-Warner transfer case and locking differential for serious off-roading. A set of smart electronics offers 6 drive modes, including rock crawling and Baja. The first is designated for a slow operation while going up on a stony surface, while the second adjusts the suspension in a way suitable for jumps at high speeds. Rock crawling can be done with the help of cruise control buttons on the paddles, which help the RAM 1500 TRX move forward on a hill with a speed up to 5 mph.
Capability and Interior
The 2021 RAM TRX has an enhanced towing capability both off and on the road. When properly equipped, this super-truck can tow up 8,100 lbs. The RAM TRX will be available only with Crew Cabs and 5' 7'' beds, which can accommodate up to 1,310 lbs of anything you want to transport.
Neither comfort nor performance is compromised, so the truck offers tons of premium features inside. The cloth interior with additional bolstering is standard, but RAM offers leather-suede sports seats as an option. Harman-Kardon audio is also standard for the RAM TRX. Among other notable features making the RAM TRX sportier are aluminum shift-paddlers placed right behind the flat-bottom steering. This powerful truck has a 12-inch vertically-oriented touchscreen similar to other models, which now also shows tools for performance operations, like on all Hellcats.
Bottom Line
The RAM TRX is going to be delivered to dealerships later this fall with a $69,995 MSRP, approximately 15 grand more than a brand-new Ford F-150 Raptor. Optionally packed models can have a price tag north of $100,000, which makes the RAM TRX an extremely costly half-ton pickup truck. But if that's too much for you, you can look for your next truck on an online auto auction.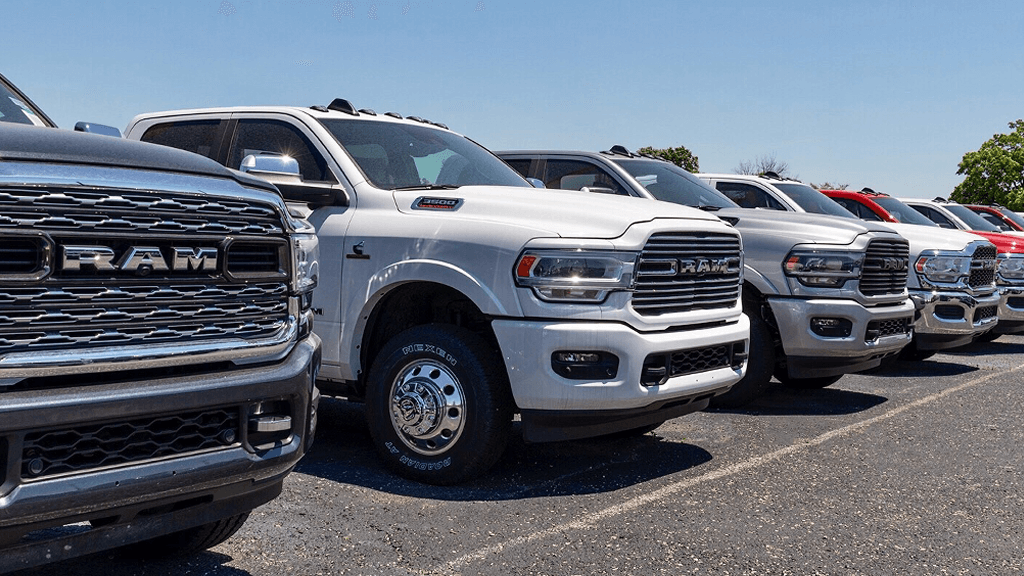 TRXes, sooner or later, will make their way to Salvagebid, but we do have other RAMs in our inventory. If you've found something to your taste, register, upload a copy of your government-issued ID or passport, place a refundable deposit, and bid on the vehicle you like. Upgrade your membership to buy cars and trucks with no restrictions. Contact us online or call us at + 1 (360) 347-1300 (6:00 AM – 3:00 PM Pacific Standard Time, Monday to Friday) if you have any questions.