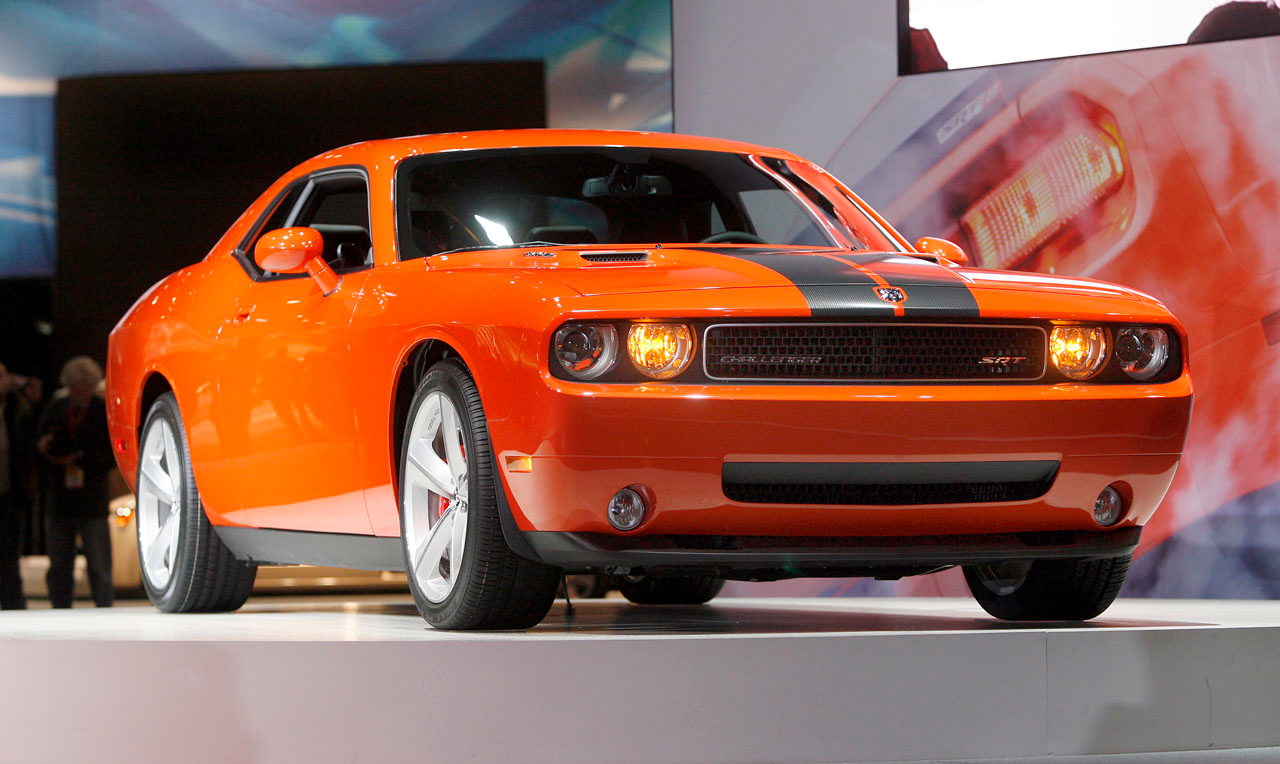 Gone are the days when muscle cars had to prove their mettle by drag racing in a straight line. Nowadays, muscle cars have upped the ante, by incorporating superior handling capabilities around sharp turns, along with an ability to scorch the race tracks with superlative speeds. The aerodynamic, adrenalin pumping workhorses are every racing enthusiast's dream and have emphatically cemented their place in the American lexicon. In this blog post, we discuss five of the fastest muscle cars in production today that also take center-stage at car auctions featuring repairable muscle cars for sale, across the US. Read on!
1. Dodge Challenger SRT Hellcat
The Challenger SRT Hellcat is one of the fastest muscle cars, thanks to its supercharged 6.2-liter, Hemi-V8 engine that churns out 707 units of horsepower and 650 lb-ft of torque. This prodigious specimen from Dodge, is available in an 8-speed automatic transmission, and 6-speed manual trim options. It can reach the 60 mph mark, from a dead stop in just over 3 seconds.
2. Dodge Charger SRT Hellcat
Dodge recently added Hellcat capabilities to its Charger model, pushing the envelope for domestic sedans. The Charger SRT Hellcat packs an audacious attitude and speed that leaves pretenders to the throne quaking on the road. Under the sedan hood, the vehicle packs a Hemi 6.2-liter V8 engine, an exciting and innovative approach to American muscle car design. A sibling of the Challenger Hellcat, it needs just 3.7 seconds to go from zero to breaching the 60 mph mark.
3. Chevrolet Camaro SS
Chevy is known for putting a lot of stock in its line of classic Camaro models, and the Camaro SS is no exception. It is the fastest car in Chevy's repertoire, requiring only 4.5 seconds to go from zero to 60 mph, and clocking just 12.9 seconds of quarter mile time. The Camaro SS is powered by 455 units of horsepower, and 455 lb-ft of torque, thanks to its 6.2-liter V8 engine.
4. Challenger R/T Scat Pack
It is not surprising that Dodge always secures a place on any muscle car shortlist. Living up to its legacy, the Dodge Challenger has cemented its place at the top when it comes to the American muscle car segment. The Challenger R/T Scat Pack breaches the 60 mph mark in only 4.5 seconds, and covers a quarter mile in an audacious timing of 12.4 seconds. Under the hood, the car boasts a 6.4-liter V8 engine, which is capable of creating 495 units of horsepower and 475 lb-ft of torque.
5. Charger 392

Yet another Charger model on the list, there is no describing the wealth of capabilities Dodge packed a into its Charger line of muscle cars. The Charger 392 outraces the Super Bee, by reaching the 60 mph speed mark, in only 4.2 seconds and covering a quarter mile in just 12.6 seconds. The car incorporates Dodge's ubiquitous 6.4-liter V8 engine that churns 470 units of horsepower and 470 pound-feet of torque.
Wrapping up
American muscle car models pack the perfect combination of power, sleek looks, and comfort, and have enticed every generation of car lovers with their irresistible charm and commanding road presence. Automobile manufacturers such as Dodge, Pontiac, and Chevrolet have built solid reputations by creating muscle cars that are built to rule the asphalt and stand the test of time. If you wish to buy premium muscle cars at throwaway prices, try a reputable car auction site featuring repairable cars for sale. SalvageBid.com gives you access to the widest collection of salvage and pre-owned cars for sale. Explore our listing of muscle cars, and feel free to get in touch if you have have any questions. You can fill our contact form for a quick response, or call us at +1 (360) 347-1300.