European cars are known for their style and performance, and British cars are no exception. From Mini Coopers and Jaguars to McLaren performance cars, in this article, we're listing 5 of our favorite classy and sporty British cars, which you can find on our salvage car auction.
2013 Mini Cooper Roadster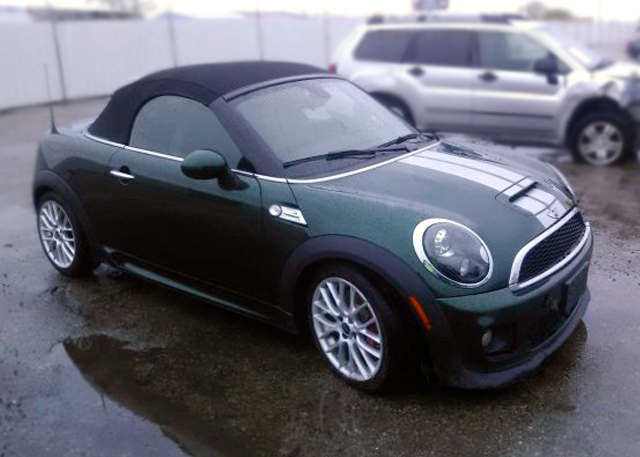 Though today's Mini is a remake of the classic, it still embodies the idea of a fun and compact city car. A nice set of multi-spoke rims, a soft top, and the John Cooper Works trim: this Mini Cooper has it all. This small roadster has a 1.6L turbo inline-four, which puts out 211 horsepower. It is listed with a $5,500 buy it now price, so make sure you're registered with us to complete your purchase.
2004 Jaguar XJR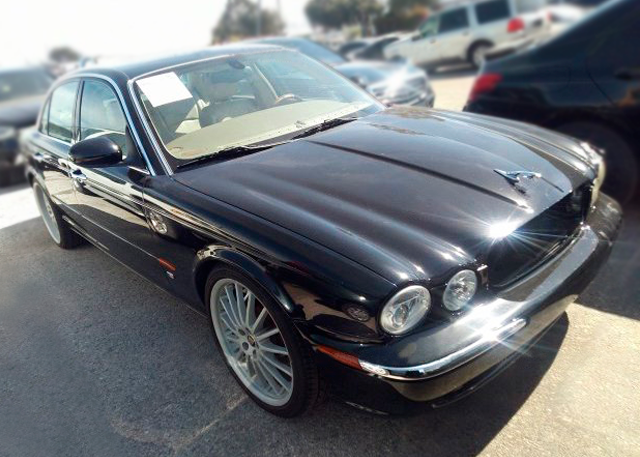 One of the best sports sedans of its time, the Jaguar XJR sits at the top of the luxury sports car segment. This Jaguar is a highly sophisticated car, offering mind-blowing performance even in the present day. 399 lb-ft of torque reach the rear axle thanks to the track-tough suspension. The supercharged V8, pushing 390 horsepower, pushes this car to 60 mph in 5.2 seconds. The interior is exceptional, with a walnut dashboard and extensive controls on the center console. This black sedan doesn't come with a heavy price tag: only $4,000 to buy it now.
2003 Jaguar XKR Convertible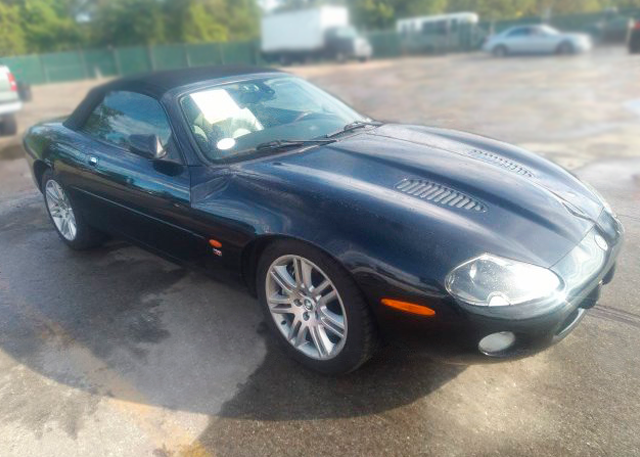 Here is another sophisticated car on the list, the first generation of the Jaguar XKR. This one is equipped with a  4.2L V8 Supercharger. The interior is handcrafted with premium materials, according to the automaker's traditions. Jeremy Clarkson, a former Top Gear host, compared the interior of this Jaguar to Blenheim Palace in England. One of only 13,895 with this body type, the Jaguar XKR isn't a common sight on online auto auctions, but we have some on Salvagebid.
1974 MG MGB Roadster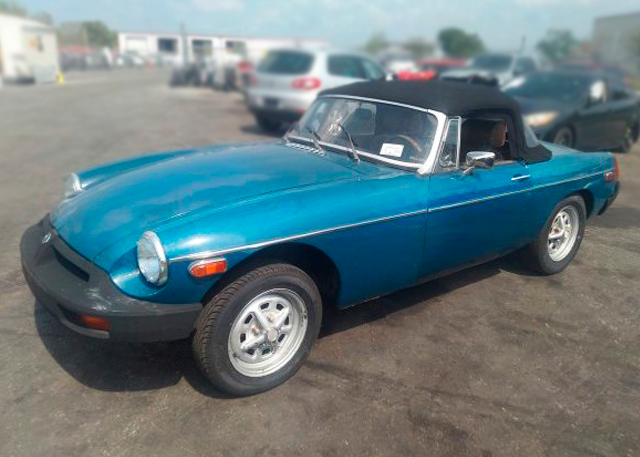 James Bond, the savviest spy of all time, drove this British roadster in the film The Man With the Golden Gun. In the Bond Franchise, this car belonged to Mary Goodnight, a special MI6 agent in Hong Kong. In reality, this blue MG MGB, branded with a rebuildable title, can be yours for $6,900. Its performance can't be compared to modern cars, but it is still an affordable entry to the world of classic British sports cars.
2016 McLaren 570S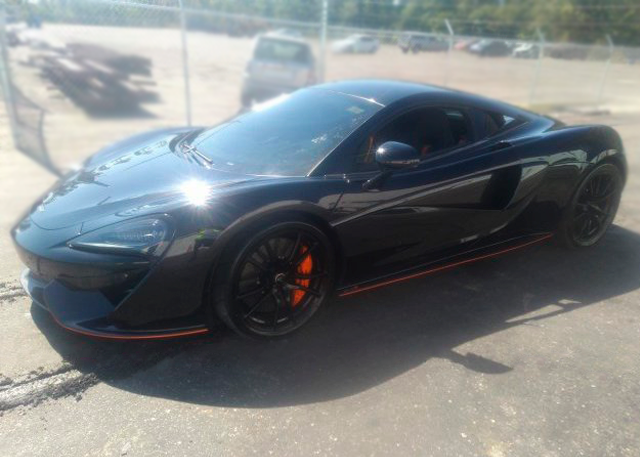 McLaren cars aren't frequently seen on our online auto auction, but we have this one to offer. The McLaren 570S got its name thanks to its power output, provided by a 3.8L V8. This lightweight sports car has superb dynamics and can hit 60 mph in 3.1 seconds. The design of the rear resembles a top-tier P1 with its LED taillights, while the front bumper looks like a wide grin.
Bottom Line from Salvagebid
There are only 5 British cars in this article, but we have many more available on Salvagebid. As a trusted IAA broker, we're giving you an opportunity to find the car you want on a budget. To start bidding, you'll have to register with us, upload a copy of your government-issued ID or passport, and place a refundable security deposit. Don't hesitate to call us at + 1 (360) 347-1300 (From 6:00 AM to 3:00 PM PST, Monday to Friday), if you have any questions. You can also contact us online and we'll take it from there.