Whether or not motorcycles with big displacements (engines) are better than those with small displacements has always been a question with no absolute answer. What we know for sure is that there has been a notable trend for massive cruisers over the last decade. By massive, we mean motorcycles with at least a 1300cc engine; motorcycles that offer unparalleled cruising experience in the segment and whose very thud excites. If you are a huge fan of big engines, here are four massive cruisers you can purchase at Salvagebid online motorcycle auctions. Let's begin.
Must Read: 5 Used Cruisers that Can Make Even the Latest Models Run for Cover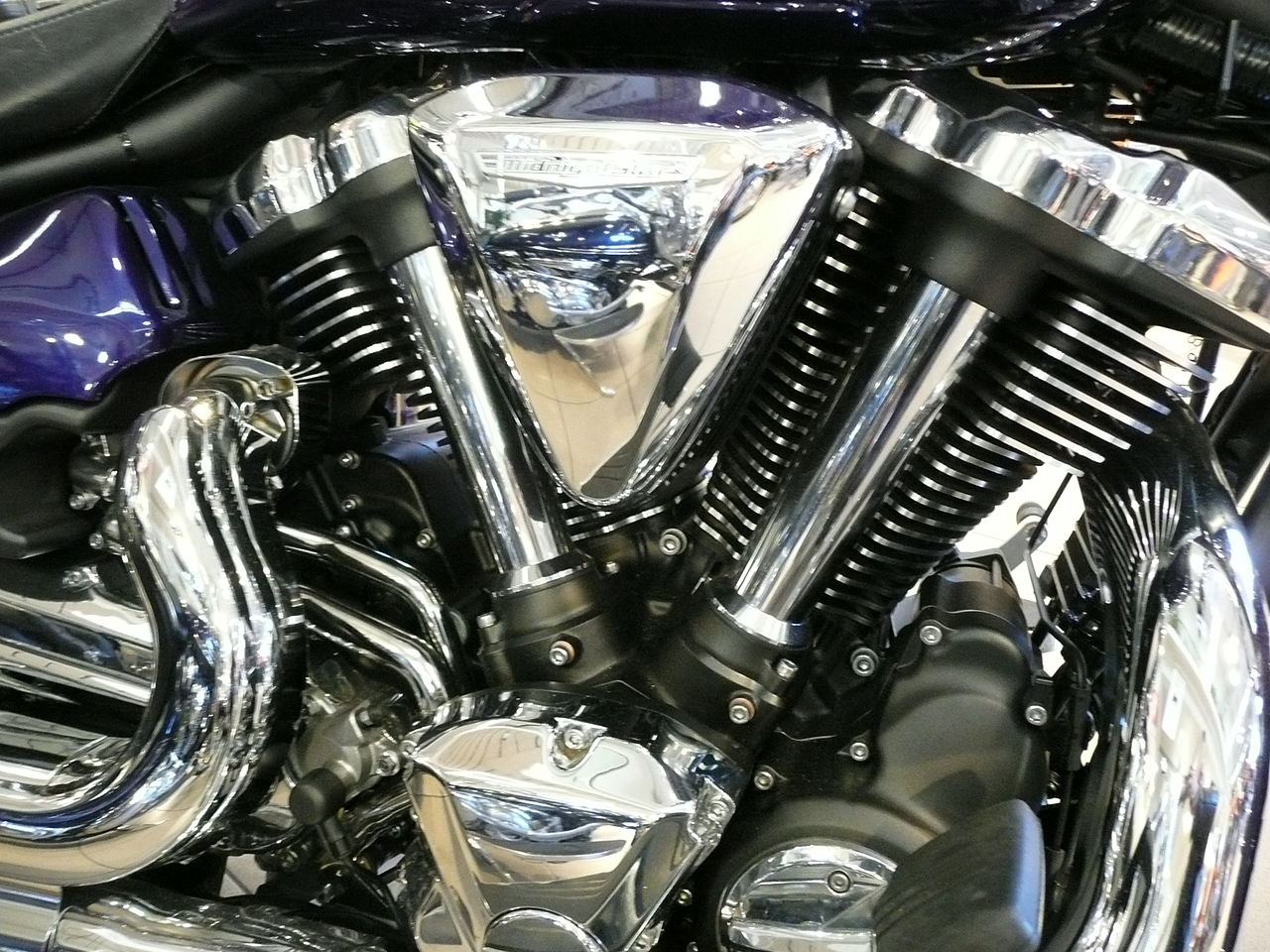 4. Harley-Davidson FLSTF Fat Boy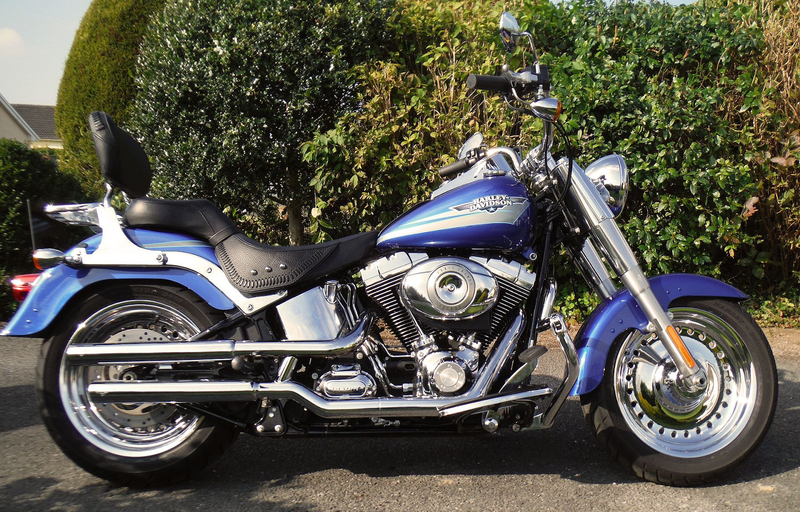 The Harley-Davidson FLSTF Fat Boy has been the dream two-wheeler for millions of motorcycle enthusiasts since its inception in 1990. Originally called as "the gray ghost" – as this was the only color it was available in at the time – the cruiser retains the classic American motorcycle look, an important reason why it is still in demand in showrooms and auctions offering salvage Harley Davidson motorcycles. The FLSTF Fat Boy boasts a 1,340 cc (82 cu in) to 1,584 cc (96.7 cu in) Twin-Cam V-Twin engine, and is one of the top selling Harley Davidson motorcycles.
3. Yamaha XV1900A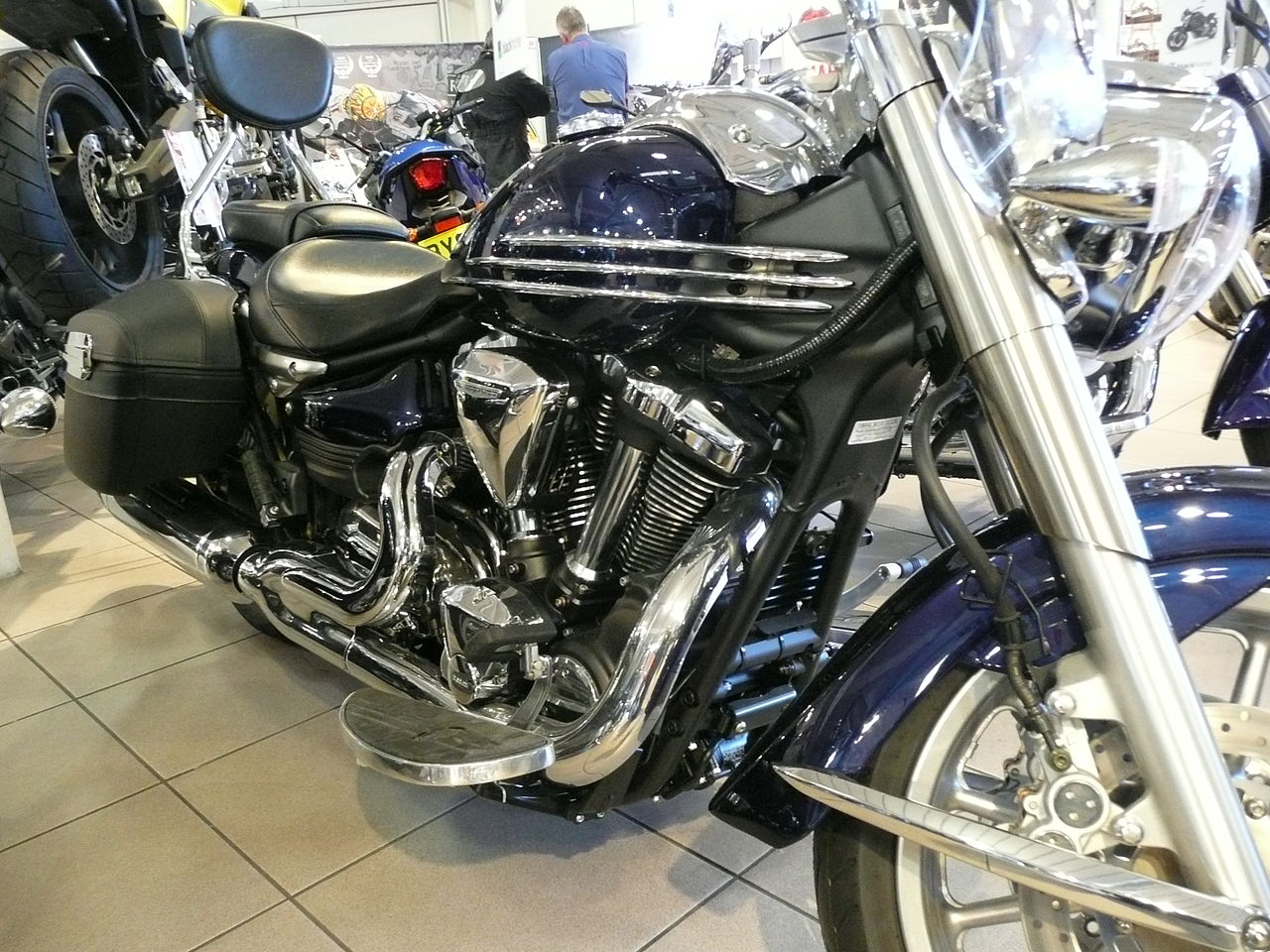 The Yamaha VX1900 is another huge cruiser with excellent build and ride quality. Popularly known as the Stratoliner in the US and Midnight Star in the UK, it is a typical Japanese cruiser that the company has been making bigger and better every year. The Yamaha XV1900A is powered by a 1,854 cc (113.1 cu in) 4-stroke air-cooled V-twin that offers massive amount of torque that you'd expect from any big displacement motorcycle. It weighs 329 kg, that's 11kgs less than the Kawasaki VN 2000, and is quite agile for a cruiser.
2. Kawasaki VN2000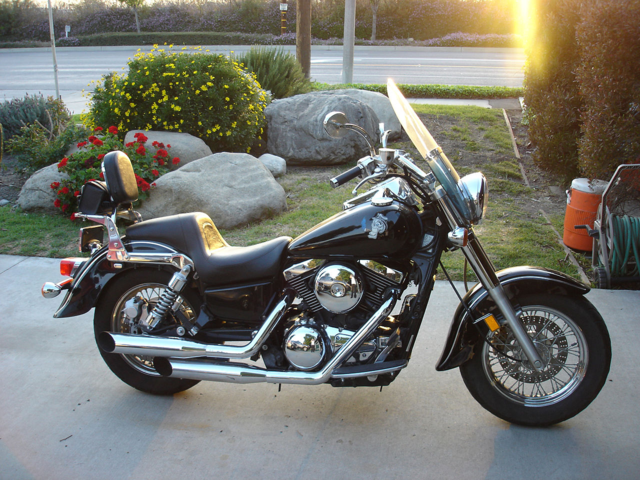 The Kawasaki VN2000 is for those who can't think of a cruiser below the 2,000cc mark. Predecessor to the VN1700, this massive motorcycle shows you what cruising truly means. The Kawasaki VN2000 is powered by a 2,053 cc (125.3 cu in) 52° V-twin engine, and remains one of the best heavyweight cruisers for road trippers. What distinguishes it from the rest and makes it a favorite in online motorcycle auctions is its plenty of chrome that appeals to most enthusiasts. The Kawasaki VN2000 weighs 340 kg and is available with plenty of add-ons for customization.
1. Triumph Rocket III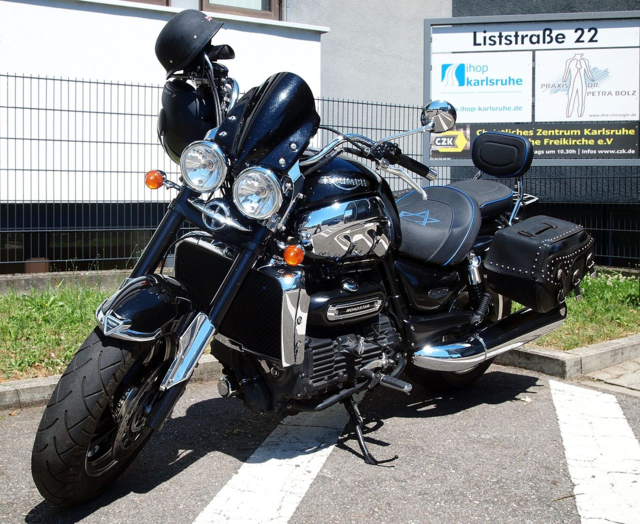 A mere look at the Triumph Rocket III can compel you to bid on this motorcycle. Powered by a massive 2,294 cc (140.0 cu in) DOHC liquid-cooled straight three engine, it is the biggest badass motorcycle out there, with pistons as large as in the Dodge Viper supercar. After its inception in 2004, this massive cruiser has been giving a tough competition to many of the Harley cruisers. The Triumph Rocket III is available in a number of versions including the Rocket III Roadster that, with 163 lb-ft of torque, is the most powerful motorcycle in the Rocket III line up.
Must Read:- Top 5 Cruiser Bikes you can Bag at Online Auctions
Conclusion
The above motorcycles available for sale carry engines as large as you will find in many cars. Does than mean they are better than motorcycles with smaller engines? That's something subjective and based on personal preferences. However, cruisers with big displacements offer a more comfortable cruising experience. The reason is their low-end torque which gets you off to a blistering start quicker and does not pressure the motor to maintain the momentum. As far as buying the available packages is concerned, Salvagebid has got you covered. Participate in online motorcycle auctions and own top-rated cruisers at heavily discounted prices. To explore available options, use our vehicle finder tool. If you wish to speak to one of our representatives, call us at +1 (360) 347-1300, or email us at [email protected].