Sports Utility Vehicles (SUV) have come a long way from being off-roading vehicles to the present day luxurious rides that symbolize class and status. To address the increasing demand of comfortable and luxurious SUVs, auto manufacturers are coming up with some spectacular vehicles. In addition to powerful engines and 4WD drive, SUVs, today, also feature various state-of-the-art features. That said, these features come at a price and not everyone can shell out that kind of money. In such a case, pre-owned, salvage, wrecked, and repairable SUVs available at online auctions are possible alternatives. To help you make your pick, we list five SUVs worth consideration.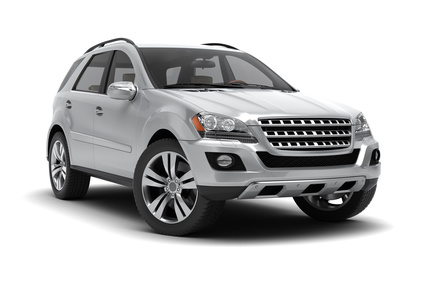 1. Mercedes-Benz GL-Class
Mercedes-Benz GL-Class is the largest luxury crossover SUV, manufactured at Mercedes' Tuscaloosa, Alabama, plant. It has three rows of seating and ample of cargo space, which means plenty of on-the-road comforts. The 2012 Mercedes-Benz GL-Class is readily available in three powertrain options: a 3.0-liter turbodiesel V6 in the GL350 BlueTEC, 4.6-liter gasoline V8 in the GL450, and 5.5-liter gasoline V8, churning out 210, 335, and 382 horsepower, respectively. Each variant features a 7-speed automatic transmission that offers a stable and fluid drive. The three variants are capable of delivering an impressive combined EPA, between 14 and 19 mpg.
2. Cadillac Escalade Hybrid
Cadillac Escalade is often attributed for fueling the growth of luxury SUVs in the U.S. The vehicle was the first choice of many celebrities in the late 1990s and early 2000s. In 2009 Cadillac came up with a hybrid version of Escalade to keep up with the changing times in the auto industry in the U.S. The Cadillac Escalade Hybrid is powered by a 6.0-liter V8 engine combined with a pair of 60-kilowatt motors within the transmission. The powerful engine and the vehicle's modern hybrid technology help the car deliver city EPA of 20 mpg.
3. Acura RDX
Acura RDX is among the few SUV that delivers a sporty and comfortable ride with a luxurious feel, despite its compact size. The Japanese auto maker fitted the RDX with a 3.5-liter V6 engine that churns 279 horsepower and promises a powerful drive with appreciable fuel economy. Whether you buy a new or used Acura RDX, you'll admire the vehicle for its sporty handling, generous cargo capacity, and ergonomic design. The range of technologies including navigation, 10-speaker audio system, HD radio, six-CD changer, and USB port is only going to enhance your ride.
4. Lexus GX 460
If you are looking for an SUV that delivers seamless off-roading and on-roading experience, Lexus GX 460 is the safest bet. The Lexus GX 460 packs luxury, technology, and power in equal measures to offer smooth rides on all types of terrains. The vehicle packs a 4.6-liter V8 engine under the hood that churns 301 horsepower and is paired with a six-speed automatic transmission for glitch-free rides. The awesome off-roading experience is due to the rugged, live-axle rear suspension, a high-tech adaptive suspension, and four-wheel-drive system with low-range gearing.
5. Land Rover Range Rover Evoque
Land Rover Range Rover Evoque is referred to as the most innovative Land Rover to date. A compact luxury vehicle, the vehicle promises a mesmerizing off-roading and on-roading experience. A twin-turbo 240 hp 2.0-liter inline four-cylinder gas engine under the hood is paired with a six-speed automatic transmission to power the SUV. Although Evoque is not quick compared to other luxury SUVs, its fuel economy is among the best in the industry. Add to the driving abilities, comfort, luxury, and power is the cutting edge design of Evoque that makes you want to own the vehicle.
Wrap Up
A rugged off-roading experience or comfortable on-road rides, whatever be your need, you can find a vehicle catering to your need at salvage SUV auctions. SalvageBid is an online car auction site offering pre-owned, salvage, and repairable SUVs for sale. The five SUVs mentioned above are just a handful of numerous SUVs you can find in our inventory. Just register with us, explore our inventory, compare the SUVs that fit your budget, and bid for the most suitable vehicle. We also have sedans and hatchbacks in our inventory, if you wish to buy them. Just search for salvage or damaged Buick Park Avenue for sale or filter your options for any car by any manufacturer and get closer at realising your dream of owning it. To learn more about participating in online auctions, fill out our contact form or call +1 (503) 446-1741.