The USA has the highest demand for pickups: annual sales exceed 2 million trucks. Pickups are well-loved because of their mechanical longevity, easy maintenance, and excellent towing and hauling capabilities. A lot of manufacturers offer trucks with either diesel or gas engines, with each having their own benefits. Diesel, for example, provides more torque. As towing requires more effort from both the motor and transmission, the extra torque provided by diesel comes in hand. In this article, we're taking a look at the 3 best diesel trucks you can find on Salvagebid.
2011 RAM 2500 Laramie Mega Cab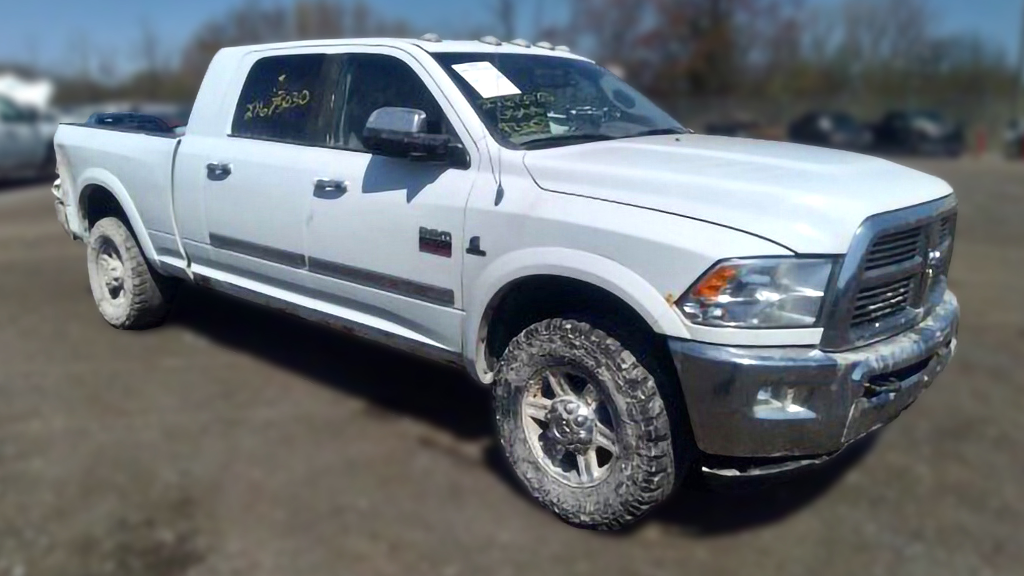 In 2010, the RAM trademark was officially registered as a separate Dodge branch specializing solely in commercial vehicles and trucks. The RAM 2500 is the entry-level heavy-duty pickup in Dodge's lineup, and more powerful versions include the 3500, 4500, and 5500.
In 2011, Car and Driver magazine named the HD RAM the most comfortable and the quietest diesel truck, mainly because of its practical interior. With multiple niches and under-floor storage along with high-quality materials, the RAM 2500 offers one of the best cabins among full-size diesel pickups.
This RAM 2500 comes with an extended four-door Mega Cab and a 6.7L Cummins diesel. It generates 350 horsepower and an incredible 650 lb-ft of torque, so you can tow up to 15,450 lbs effortlessly. The maximum payload for the diesel model is limited to 2,580 lbs.
2015 RAM 1500 Laramie Longhorn Crew Cab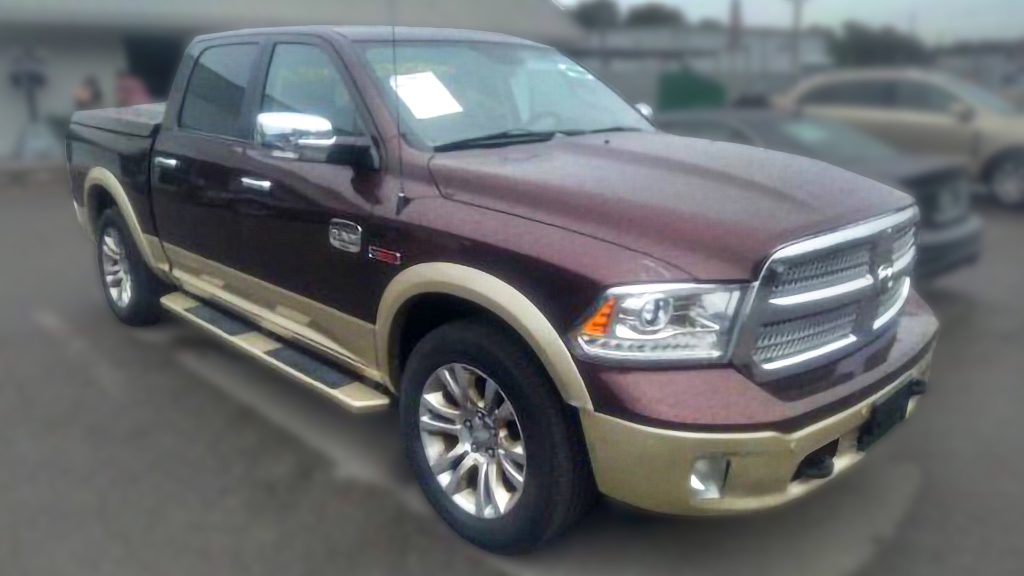 The Laramie Longhorn is one of the most luxurious and popular trims available for RAM, making up to 30% of overall brand sales. Standards include multiple features, adding luxury and comfort to the truck: heated leather seats with French stitching, both front and rear parking sensors, navigation, and an HD radio. The UConnect infotainment system has very distinctive graphics that are user-friendly and easy to read. The power flows through a 3.0L V6, putting out 240 horsepower and 420 lb-ft of torque. The EcoDiesel model gets 22 mpg combined which makes it the most fuel-efficient diesel truck. The ride is unusually smooth for a pickup, due to a lateral Panhard bar and coil springs, located under the rear axle. The towing capacity is impressive: the RAM Laramie Longhorn can tow up to 8,550 lbs when properly equipped. The 852 lb maximum payload is average for the half-ton pickup class.
2017 Ford F-250 Super Duty XLT FX4 Crew Cab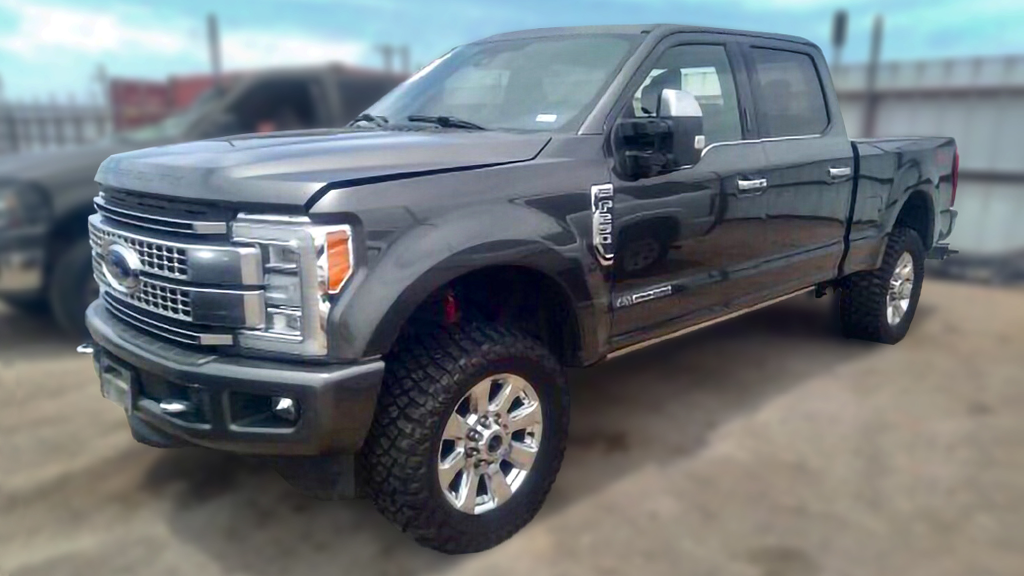 When the current F-250 was released, it set new capability and efficiency standards for the whole segment. The F-250 outperforms all its competitors in towing thanks to a 6.7L PowerStroke diesel V8. The strongest diesel truck has 440 horsepower and an exhilarating 925 lb-ft of torque. That's enough to tow 17,500 lbs with properly set gear ratios. Wrapping it all up, we can't but mention the impressive off-road capability of the Ford F-250 which is by far better than most drivers can expect.
The new extended-cab models have an extra 6 inches of space, while the crew cab versions gained 3 inches. The Ford F-250 offers numerous options varying from low-cost to posh for interior personalization according to your needs, including two standout systems to make towing easy. The Ultimate Trailer Tow Camera is a combination of seven cameras mounted all around the car to help the driver maneuver in narrow places. The optional Trailer Reverse Guidance System is designed to ease backing up with a trailer.
With a huge number of trims, beds, cabs, and wheelbase variants, the Ford F-Series has been a top-selling diesel truck for decades, so if you're looking for awesome diesel trucks, consider the Ford F-250.
Bottom Line
Salvagebid is the best place to buy diesel trucks. You can also find clean and salvage title cars, motorcycles, RVs, and boats for a fraction of their MSRP on our online auction. To get started, you'll have to register with us, provide us with a copy of your passport or government-issued ID, and place a fully refundable security deposit. Don't hesitate to contact us or call us at +1 (360) 347-1300 (6:00 AM – 3:00 PM Pacific Standard Time, Monday through Friday) with any questions.