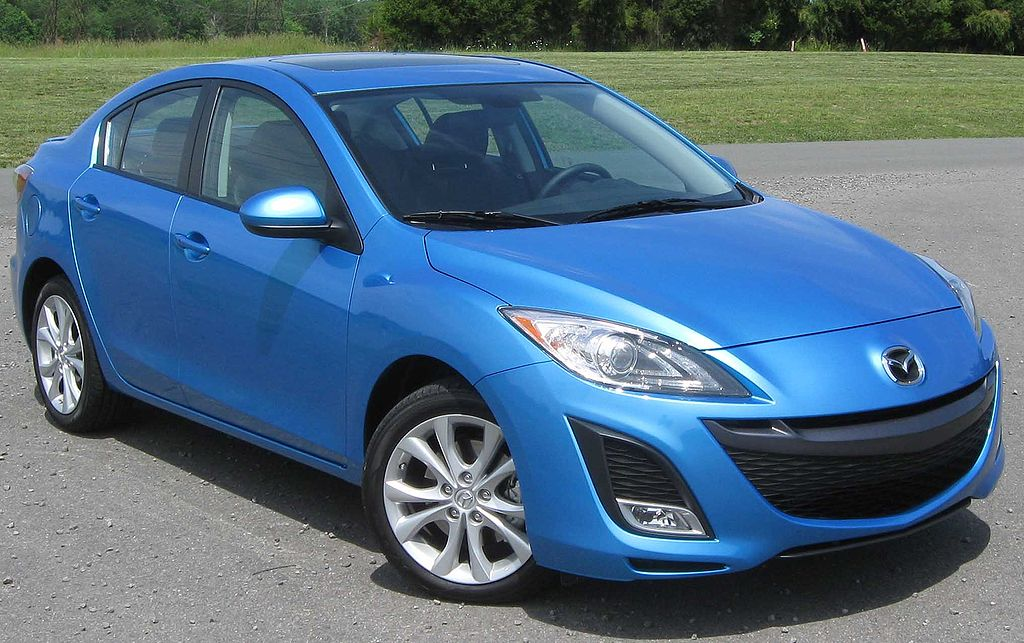 The Mazda3 is quite an attractive package in the league of compact cars. Introduced in 2003, the Japanese make offers all the capabilities, from precise steering and fuel efficiency to excellent ride quality and a number of impressive features you find in midsize cars. Available in 4-door sedan and a 5-door hatchback options, the front-wheel-drive vehicle is great value for money if you get it as a pre owned or salvage car for sale. Through this blog post, we take a closer look at the 2013 Mazda3 focusing on what you need to look for when buying a salvage car for sale.
Engine Specs and Fuel Economy
The 2013 Mazda3 is available in four trims. The basic i SV model — 5-speed manual transmission — is available with a 2.0-liter 4-cylinder that offers 148 hp and 135 lb-ft of torque, with 25 mpg in the city and 33 mpg on the highway, according to the Environmental Protection Agency (EPA). The i Sport, i Touring, and the i Grand Touring are powered by more advanced direct-injection SKYACTIV 2.0-liter 4-cylinder engines producing 155 hp and 148 lb-ft of torque. The mileage too gets a boost, with 28 mpg /40 mpg in the city and highway respectively, and a 6-speed automatic. Next is the s Grand Touring model, which comes with a 2.5-liter 4-cylinder engine delivering 167 hp and 168 lb-ft of torque. It offers 20 mpg city/28 mpg hwy, and has a 5-speed automatic transmission.
Standard Features
The Mazda3 offers more impressive standard features when compared with other compact cars in its price range. Even the basic trim version includes everything from a tilt-telescopic steering wheel with audio controls, power windows & mirrors, dynamic stability control with traction control, and dual front, front-seat side and overhead airbags. The i Sport gets you additional features such as keyless entry, cruise control, and a driver information display. If you opt for the i Touring or i Grand Touring, you get auto climate control, 6-speaker stereo, center rear armrest, security alarm, and heated front seats, among others.
Sales and Value
Although the Mazda3 is not as recognized as entries from Nissan, Hyundai, Toyota, Chevrolet, and Honda, it's one of the top selling cars from the manufacturer. Given this, the Mazda3 can be a great used-car bargain when shopping a salvage car for sale.
Awards and Credits
The Insurance Institute for Highway Safety named the 2013 Mazda 3 as their Top Safety Pick, given the car's ability to protect the driver during various crash tests. The NHTSA awarded the Mazda3 an overall 4 stars; although, it gave three stars for side-impact protection, four stars for rollover resistance, and five for front impacts.
Conclusion
The Mazda3 isn't just touted as Mazda's top-selling cars but also one of the best compact car packages that offers bang for your buck. It's fun-to-ride, fuel efficient, and packed with many entertainment features, which makes it a worthy option when looking for a compact car at online salvage car auctions. Salvage Bid offers many other compact cars that you can own at the lowest possible prices. Check out our inventory or call us at +1 (360) 347-1300 to learn more about our services.
Must Read: Top 3 Considerations for Family Cars