Trucks are the perfect representation of freedom on four wheels. A bold look, high-strength, and dependability makes them suitable for off-road expeditions, and hauling and towing equipment. Tailgating is another pleasure that a pickup trucks offer to individuals who follow this American tradition. If you are looking to buy salvage trucks in excellent drivable condition at competitive prices, Salvagebid is the place to go. Before participating in any auction, we have a list of four considerations you must keep in mind. Read on.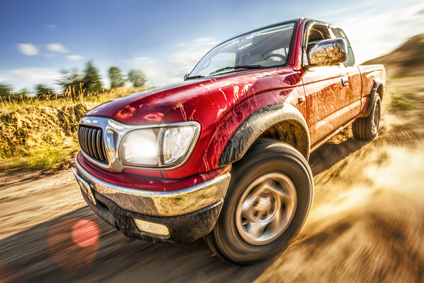 Must Read:- Top 4 Trucks with the Best Resale Value
Maintain an Engine to Axle Ratio Balance

Trucks, especially heavy-weight, are known to guzzle gas. A high axle ratio number means you can tow heavy weights, but get a poor fuel economy. A solution to this problem is maintaining a balance between the engine and axle ratio. Ensuring the perfect balance will mean your truck will have enough power and still deliver an efficient fuel economy.

Consider the Towing Capacity

If you are looking for a pickup truck to tow equipment or trailers, make sure you consider the towing capacity of the truck. Trucks are divided into nine categories according to their gross vehicle weight rating. Knowing the size of the trailer and other equipment that you will tow will help you determine which truck class you need to choose.

Decide between 4WD and AWD

Deciding upon a four-wheel-drive or all-wheel-drive depends on several factors. As an example, if you live or operate in an area with occasional snow or rain, you should go for an all-wheel drive. The AWD will do the hard work of pulling your truck through the snow and slippery roads without much effort. Similarly, a 4WD will work best in muddy areas or area that has roads with thick snow.

Choose Between Open-bed and Closed Cargo

Choosing an open- or closed-bed cargo depends entirely on your cargo needs. If you need to haul big appliances, especially ones that are tall, you should go for an open-bed. The only drawback with an open-bed cargo is that it makes your cargo susceptible to damage from outside elements. A closed-bed cargo is suitable for carrying small equipment, and it also keeps the cargo safer than an open-bed truck.
Must Read:- Top 4 Off-Road Beasts to Look for at Online Salvage Trucks Auctions
Register and Start Bidding!
If you are planning to buy a pickup truck, keep in mind all the four points mentioned in the blog. They will help you make an informed decision by buying a pickup truck that suits your needs. If you are on the market looking for an affordable pickup truck, Salvagebid is an online platform where you will find a wide range of salvage trucks for sale at the lowest prices. To participate in our online salvage trucks auction and enjoy exclusive member perks, register today. To learn more about our bidding process, call (360) 347-1300.