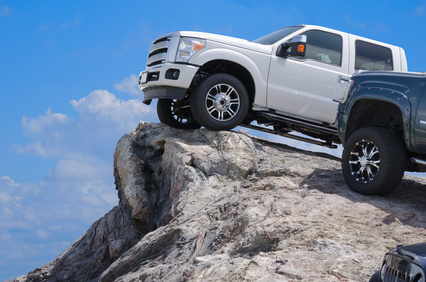 If your business or leisure pursuits requires treading through rough trails or you enjoy thrilling off-road experiences every once in awhile, buying a reliable off-road vehicle is essential to your for your convenience and safety. Whether you need a van, a pickup truck, or a full-size truck, Salvagebid can help. We offer an online auctions where you can bid on a vehicle of your choice from the comfort of your home. This post gives you a list of four off-road vehicles you can look for at online salvage truck auctions. Read on.
2012 Chevrolet Express
The 2012 Chevrolet is hard to beat when it comes to comfortably carrying up to eight passengers. The higher models offer even more passenger space of up to twelve passengers. The van is powered by a 5.3-liter V8 engine that gives out 310 hp and 334 lb-ft of torque. The engine is backed by a four-speed automatic transmission and a standard rear-wheel drive. Safety features include side curtain airbags and an OnStar emergency communication system.
2013 Chevrolet Silverado
The 2013 Chevrolet Silverado 1500 dominates a majority of the full-size pickup segment, thanks to its wide range of body designs, a class-apart performance, and exceptional handling on the highway. The biggest available engine is a 6.2-liter V8 that is capable of producing 403 hp and 417 lb-ft of torque. The pickup truck's combined mileage is roughly estimated at 18 mpg. When equipped with towing accessories, the pickup truck can tow up to 10,700 pounds.
2014 Ram 1500
The 2014 Ram 1500 is a perfect combination of a high-quality interior, a powerful engine, and a smooth ride on rocky terrain. The standard engine is a 3.6-liter V6 that can generate 305 hp and 269 lb-ft of torque when paired to an eight-speed automatic transmission. The engine's combined fuel efficiency is estimated at 20 mpg. Besides a good engine, the car boasts an attractive cabin design, with quality materials and intuitive controls. The pickup also offers an ample amount of cargo space to haul equipment.
2015 GMC Sierra
The 2015 GMC Sierra is a full-size pickup truck that comes in a wide range of cab/cargo-bed configurations to suit the needs of every off-road traveler. The truck is available with a 5.3-liter V8 engine that generates 355 hp and 383 lb-ft of torque. When the truck is equipped with proper towing accessories, it can tow up to 11,200 pounds. This GMC offers sophisticated features such as adjustable lumbar support and thickly padded seats in a single truck so that the occupants of the car can enjoy a comfortable off-road experience.
Register and Start Bidding!
Whether you are looking for an affordable truck for your weekend off-road adventures or you own a business where you need to haul equipment through rough terrain, Salvagebid has what you need. We provide an extensive collection of makes and models allowing you to buy salvage trucks for sale at highly competitive prices. You can go through our huge inventory of trucks and register to start bidding. To learn more about our bidding process and other information, call us at 360-347-1300.