The MT-07 is one of Yamaha's most successful motorcycles, with almost 80,000 new units purchased in just 4 years. The hyper naked look of the bike embodies the concept of barebone, compact engine, which gives the beast a raw and sporty appearance. It is a lightweight motorcycle with a compact tubular frame and masculine design, propelled by a powerful 689cc engine. If you are looking to buy used or salvage motorcycles for sale, Yamaha MT-07 should be on your list of considerations. When buying a used motorcycle, it is important to run a vehicle VIN check before you finalize your decision. To perform the Yamaha VIN lookup, use online services from our trusted partner, ClearVIN. Continuing the discussion, this blog covers four reasons to bring home the Yamaha MT-07. Let's dig in.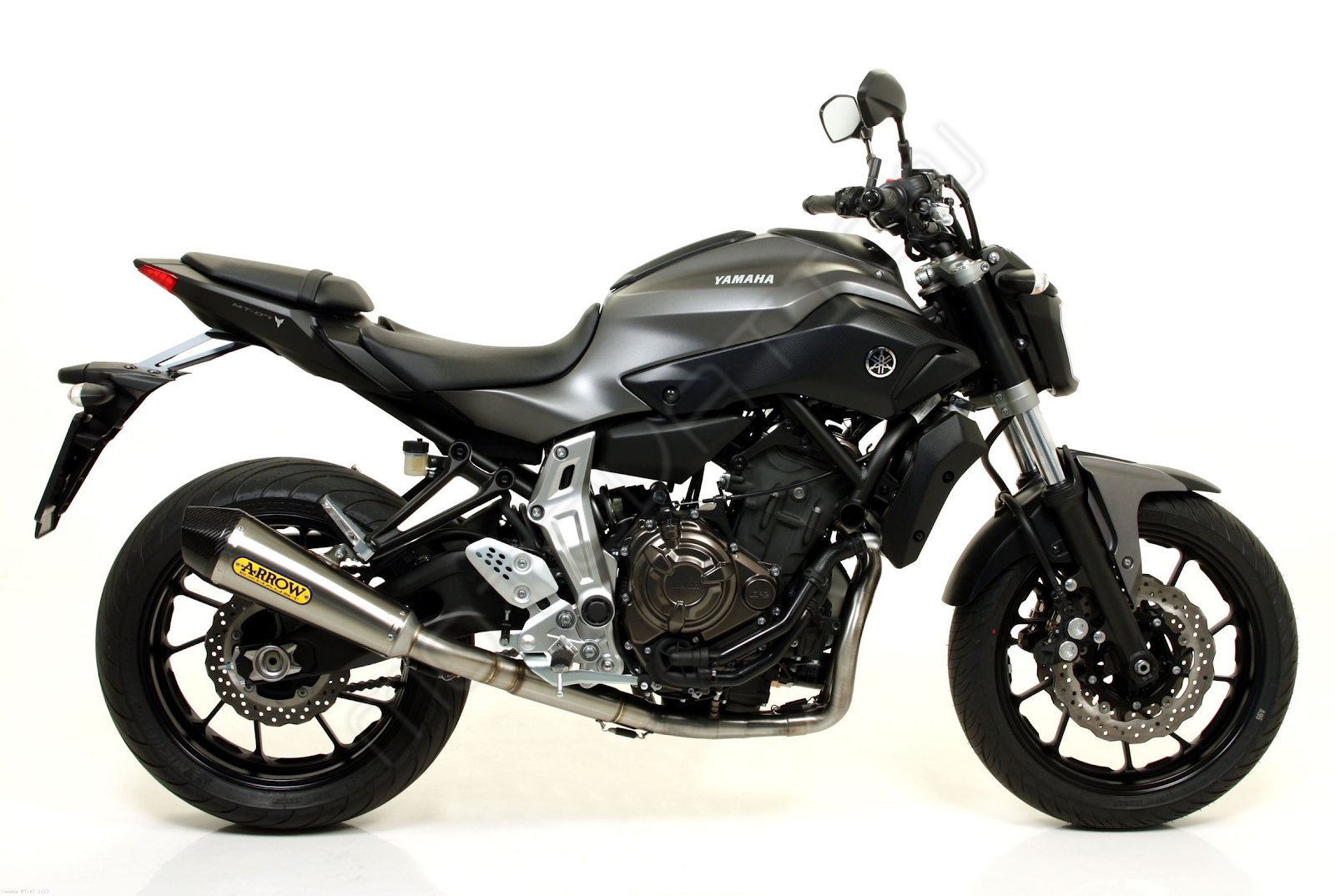 1. Barebone Body Design
The bare looks of MT-07 make it a popular choice option among many people looking to buy salvage motorcycles for sale. The motorcycle features a refined new style, has a sleek and stylish fuel tank, aggressively styled intake scoops, layered-tail design with LED taillight, and an all-new angular headlight, all of which come together to give the MT-07 a more aggressive stance than most of the other motorcycles in its segment.
2. Eight-Valve Powertrain
The heart of the MT-07 is a compact 689cc liquid-cooled, inline twin cylinder, eight-valve DOHC engine that offers a thrilling yet smooth ride. The 270-degree, cross-plane crankshaft concept engine of this bike provides a unique power character and combines low- to mid-range torque with strong high-rpm pulling power that enhances the power output and fuel efficiency of this hallmark of automotive technology.
3. Compact Tubular Frame
The MT-07, with a net weight of about 403 lb, is a lightweight masterpiece, ideal for city commute. The motorcycles offers easy handling and cuts sharp corners with ease; thanks to its compact tubular frame that makes it one of most recommendable options for those who are just getting started in the world of two-wheeled monsters. Moreover, the unique frame design gives this beauty a distinct look that makes it ideal for anyone who is looking to stand out.
4. Easy on the Pocket
Yamaha MT-07, unlike many other motorcycles in its segment, such as KTM-790 Duke, Suzuki SV650, Kawasaki ER-6, and Honda CB650, does not burn a hole in your pocket, especially if you go for a used option. With the Yamaha MT-07, you can experience the performance of an optimal entry-level superbike without disrupting your finances. Simply search for the motorcycles for sale listed with us and be prepared to be amazed!
Final Word
Whether you are looking for a cruiser, sports bike, or a general-purpose motorcycle for sale, SalvageBid offers a vast inventory of options to help you find your dream bike at an affordable price. Check out the available motorcycles for sale and choose the one that suits your needs, budget and style preferences. The bidding process is easy: Simply register and start bidding, right away! If you have any questions, you can write to us at [email protected] or simply call +1 (360) 347 1300.