If you are looking to buy a new ride and still considering your options, you may want to participate in SalvageBid's Mercedes Benz auto auction. Unlike new cars from Mercedes Benz that are beyond the financial reach of many, used options are easily affordable for most. The models on offer not only elevate you to the club of elite car owners, but also helps ensure you stay within your budget. Here are some of the benefits associated with buying a used Mercedes Benz at auto auctions.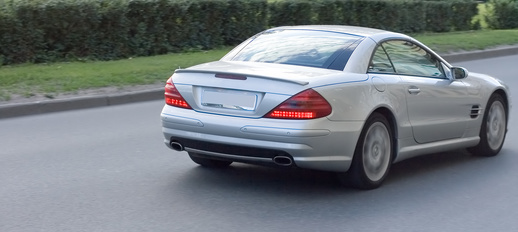 Unmatched Value
The Mercedes Benz brand has a proud and rich history stretching back about 100 years. All its models are known for being solidly built and being able to withstand the test of time. Luxury cars take the biggest hit on their value within the first 5 years and depreciate slowly and steadily after that. Mercedes Benz vehicles are also pricey to buy but quite affordable to maintain. There is also no shortage of original parts for use during servicing and repairs, as Mercedes Benz Auto Auctions such as SalvageBid offer totaled cars that can be broken up for parts.
Top-Notch Features and Capabilities
Used Mercedes Benz vehicle on sale at auto auctions give you access to the best in auto features and capabilities without breaking the bank. State-of-the-art features and capabilities cover performance and safety. Even if you buy an old Mercedes model, you will most likely get more and better features and capabilities compared to other vehicles on offer. These include sunroof, walnut wood trim, power windows and seats, illuminated buttons, traction control, multiple airbags, cruise control, and adjustable seats and steering wheel.
Variety of Options
Whatever your needs, there is a Mercedes Benz that is just right for you. There are numerous models and styles to choose from including sedans, coupes, convertibles, Roadsters, and SUVs. Whether you want a family vehicle or one for your daily commute and business, Mercedes Benz Auto Auctions have it all. Check out SalvageBid Mercedes Benz Auto Auctions today and grab some awesome deals.
All Set to Own Your Dream Ride?
If you are looking for Mercedes Benz auto auctions, you have come to the right place. Browse through the vehicles listed on our site and register to bid on your dream machine. The registration is free and you can start bidding right away. If you wish to learn more or have any questions about our Mercedes Benz auto auction, simply call +1 (360) 347 1300 or write to us at [email protected].