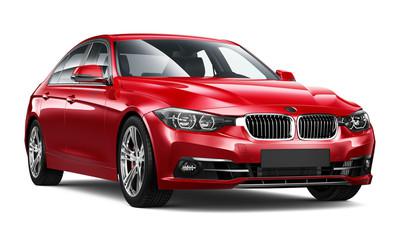 Modern sedans are a combination of luxury and affordability. The stylish looks and safety features make them some of the best-selling cars in the automobile market. If you are planning to buy a great sedan without burning a hole in your pocket, check our salvage car auctions for all body styles and sizes from compact and subcompact to luxury sedans, at highly competitive prices. If fuel-economy is your concern, we have a list of the top five fuel-efficient sedans you can consider at salvage auto traders or salvage car auctions. Let's take a look!
Honda Accord
The 2015 Honda Accord is one of the most fuel-efficient non-luxury hybrids on the market. The car is powered by a 2.0-liter four-cylinder engine, combined with an electric motor. Together they can produce a maximum horsepower of 196, with help from a continuously variable transmission that sends the car from 0 to 60 mph in just 7.5 seconds, making it one of the fastest sedans. The car has an impressive combined fuel economy of 47 mpg.
Nissan Versa
The 2015 Nissan Versa SL boasts an excellent combined mileage of 35 mpg. The four-door SL version gets its power from a 1.6-liter four-cylinder engine, which kicks out 196 horsepower and 107 lb-ft of torque. The mid-size sedan not only offers impressive fuel economy, but features such as spacious interior, huge trunk space, and a low base price, making it one of the most affordable cars on the market.
Toyota Corolla
The Toyota Corolla LE Eco is powered by a 1.8-liter four-cylinder engine, which produces 140 horsepower and 128 lb-ft of torque. The LE Eco's engine is more effective than other trim levels, as it features Toyota's Valvematic variable transmission. The sedan is capable of an impressive combined mileage of 35 mpg in standard form. It comes equipped with 15-inch steel wheels with low-rolling-resistance tires, a rear spoiler, and enhanced aerodynamics.
Hyundai Elantra
The Hyundai Elantra is powered by a 1.8-liter four-cylinder engine, which produces 145 horsepower and 130 lb-ft of torque. The Elantra SE comes with a standard six-speed manual transmission, with an optional six-speed automatic transmission. The sedan delivers a fuel economy of 32 mpg when equipped with an automatic transmission. It is capable of going from 0 to 60 mph in just 9.5 seconds.
Kia Rio
The Kia Rio LX is known for its economic combined mileage of 31 mpg, with both the six-speed manual and automatic transmissions. The subcompact sedan is powered by a 1.6-liter four-cylinder engine which produces 138 hp and 123 pound-feet of torque. The car has stylish and roomy interiors, quick acceleration, and an impressive four-star rating in government crash tests.
Get Great Deals Today
Sedans have come a long way, from uncomfortable seating and less than average performance on road. Major brands are launching hybrid sedans in a range of sizes and features, including spacious and comfortable interiors, and impressive fuel economy. You can take part in a salvage car auction at Salvagebid, to land salvage cheap cars in optimal drivable condition. Visit our website and register to get special member benefits.