A month ago we wrote about cars entering the market in 2020. Now you can find some of them on salvage car auctions for a fraction of their MSRP. This article lists the top 5 the most interesting cars from the 2020 model year that are available on Salvagebid.
2020 Ford Explorer Platinum
The fresh and high-level trim Explorer has just appeared on the public roads and has already made its way to our salvage car auction. The Platinum trim is the top of the line specification of the current Explorer. It boasts features like a 7-seater interior, premium audio system by Bang & Olufsen with 14 speakers, Intelligent 4WD, and 3.0-liter EcoBoost engine that puts out 365 horsepower. The rear bumper and the right taillight are missing on the vehicle pictured below. Place your bid before this SUV goes to live auction on 04/01/2020.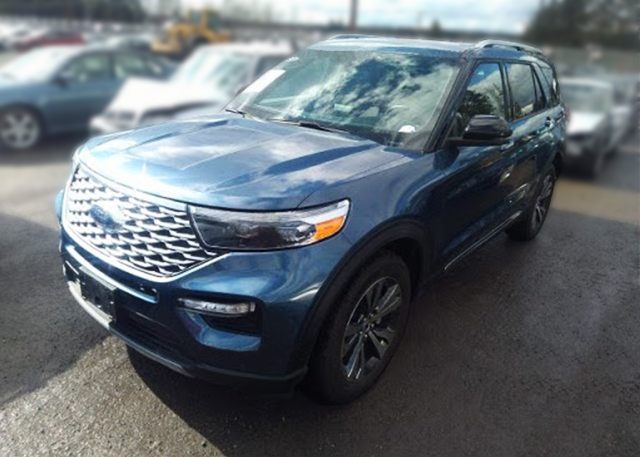 2020 Chevrolet Equinox LT
Another crossover on our list is the 2020 Chevrolet Equinox LT. The LT-trim is the second-highest trim level after Premium. The Chevrolet Equinox LT offers heated front seats, rear vision camera, automatic emergency braking system and intelligent headlights called IntelliBeam. The 1.5-liter engine puts out 170 horsepower and is paired up with an automatic 6-speed gearbox. The vehicle in the picture has a dent on its hood and deployed airbags, so the repairs are not likely to be costly. This Equinox goes to auction on 03/24/2020.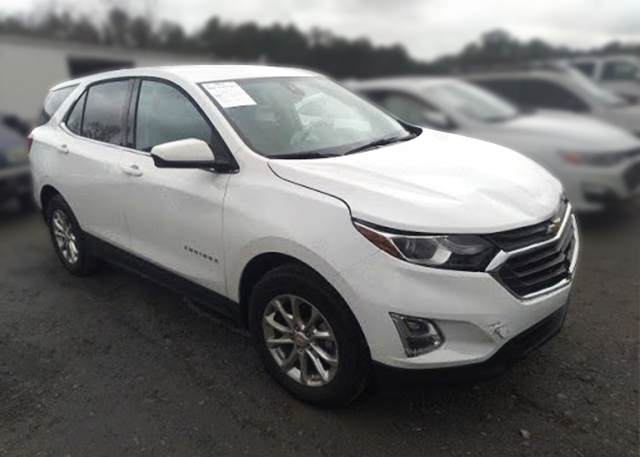 2020 Jeep Wrangler Unlimited Sport
Last but not least for all-wheel-drive cars on our list is the iconic Jeep Wrangler Unlimited. This SUV is powered by a 3.6-liter Pentastar engine with a smart start-stop system that produces 285 horsepower. Paired with a 6-speed manual transmission, it can turn an off-road drive into a true adventure. This 2020 Jeep Wrangler Unlimited with the base Sport trim has left rear-end damage and is missing its left taillight. With only 1,061 miles this is a great chance to bid on a close to new 2020 Wrangler Unlimited. It goes to live auction on 3/26/2020, so register with us and start bidding right away.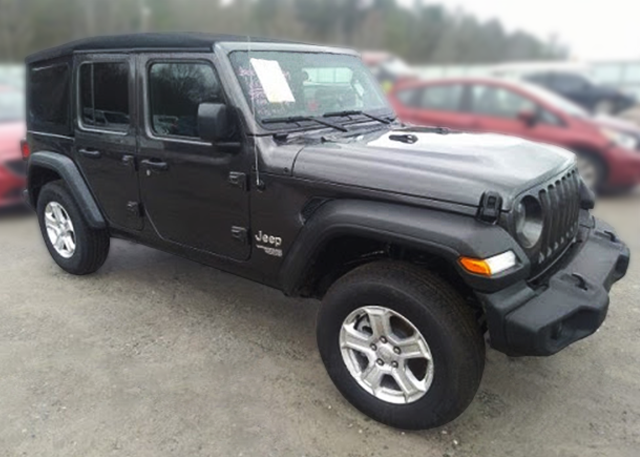 2020 Toyota Corolla SE
One of the most popular vehicles in the world has made its way to the hearts of American buyers. The Toyota Corolla is well-known for its reliability and simple maintenance. The car you see below is the mid-range SE trim, equipped with automatic climate control, integrated backup camera with trajectory projections, SMART-key and Toyota Safety Sense Pre-Collision System with a 2.0-liter inline-four producing 169 horsepower. This 2020 Toyota Corolla has a cracked front bumper and minor scratches on the body. It goes to auction on 03/25/2020, so make sure you're registered and your refundable deposit is placed in time.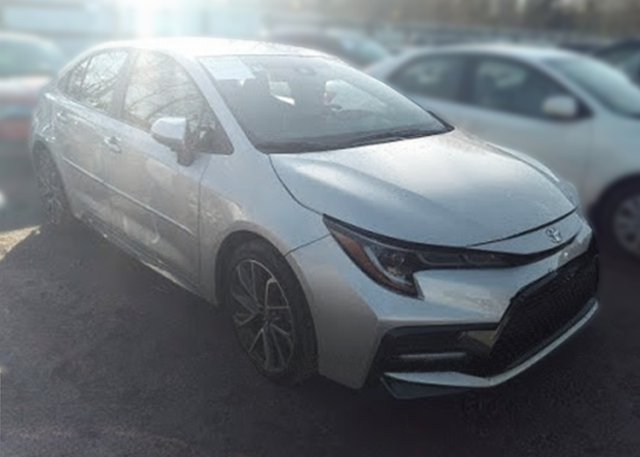 2020 Toyota Supra Launch Edition
Here is the cherry on top of the list, the 2020 Toyota Supra! This long-awaited generation of the Japanese sports car is available on salvage car auctions, like Salvagebid. This coupe runs with the help of 3.0-liter inline-six engine paired to an 8-speed automatic gearbox and offers impressive performance. 335 horsepower can sprint the car to 60 mph in 3.8 seconds, and its dynamic is comparable with a Porsche 911. This car has damaged front winglets, but is marked run & drive by the auction yard. Up for auction on 03/25/2020, place your bid or buy it now for $38,900. It's definitely worth the price.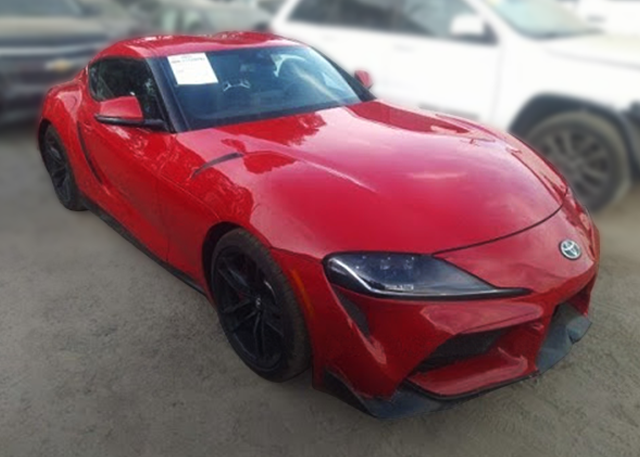 Find your dream car on Salvagebid!
Those cars are only a small part of our inventory. The most anticipated cars are yet to enter the market, like the Chevrolet Corvette C8, but keep your eyes open, they will be available on Salvagebid soon. If you are looking for a specific make and model, you can use our Vehicle Finder and narrow down your search criteria. Don't hesitate to call us at +1 (360) 347-1300 from Monday to Friday, 6:00 AM to 3:00 PM Pacific Standard Time if you have any questions, or use our online form to contact us and we'll take it from there.