Motorcycles are manufactured in a number of styles, such as choppers, sports, cruisers, adventure, dirt, enduro, motocross, and cafe racer. If you are looking to buy a premium motorcycle but have budget constraints, you can always go for salvage motorcycles for sale available at SalvageBid.com. To help you in making a decision, in this blog, we cover ten motorcycles can consider buying in 2018.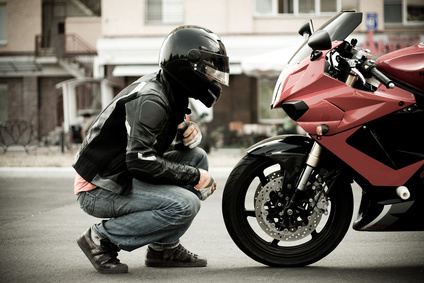 1. Suzuki GSX-R1000
If you're on the hunt for a sports bike, the 6th gen Suzuki GSX-R1000 is a great choice. Equipped with 4-cylinder, 4-stroke, liquid cooled, and dual overhead camshaft, the upgraded Suzuki GSX looks impeccable and definitely deserves a place in your to-buy shortlist when browsing motorcycles for sale.
2. KTM 1190
When it comes to power-to-weight ratio, the KTM 1190 is a better choice as compared to Ducati. Equipped with a 1195 cc, 8-valve, 75° V-twin motor, it produces 148 hp and 92.2 ft-lb of torque. When looking for salvage motorcycles, the KTM 1190 is a great option.
3. Ducati SuperSport 2
Another supersport bike that deserves to be in your to-buy shortlist, the Ducati SuperSport 2 offers a clean and modern look. Equipped with comfortable seats and a 937cc, liquid-cooled L-twin motor engine. If you wish to own a fast bike, the SuperSport is an amazing choice.
4. Harley-Davidson XL1200C 2
The all new Harley-Davidson XL1200C 2 keeps up with the brand value. Equipped with a 2-cylinder air-cooled, evolution engine, if you're on the hunt for a sportster that offers you standard features with great looks, the XL1200C is a good choice.
5. Honda GL1800 6
The Honda GL1800 offers world-class comfort, handling, and performance. The model is lighter, smoother, and more compact as the previous models, making it easier to breeze through sharp turns on the road. All in all, the Honda GL1800 is an advanced model that you can buy in an affordable price at motorcycles for sale.
6. Suzuki DR-Z400
If you're on the look for an everyday use dual-sports bike at an affordable budget, the Suzuki DR-Z400 is a good choice. The DR-Z400 is equipped with a single-cylinder, 398cc, liquid-cooled, 4-stroke engine, offers good looks, and a comfortable seat configuration.
7. Ducati Monster
True to its name, the Ducati Monster is another good choice to shortlist when browsing motorcycles for sale. Equipped with a 821cc liquid-cooled 90° V-Twin engine, the model looks raw and stylish, making it a popular choice among motorcycle enthusiasts.
8. Honda VT1300 CX 2
Powered by a 1312cc, liquid cooled engine, the Honda VT1300 is a great chopper to be in your to-buy salvage motorcycles shortlist. Although the bike looks bulky, it offers optimal seat configurations.
9. Yamaha XV1900 CU 2
If you wish to own a cruiser, the Yamaha XV1900 Raider is a great model to shortlist. The Yamaha XV1900 comes with an all-new engine and exteriors, enhancing its performance and making it look elegant and modern.
10. Ducati Scrambler 1100
Last but by no means the least, the Ducati Scrambler 1100 is a perfect machine for those who seek exhilarating performance without the glitz and glam of a sports motorcycle. A massive motor, minimalistic styling and just enough electronics to turbocharge the adrenaline pump!
Wrap Up
Remember the above mentioned models and do your research before finalizing on a decision. If you're looking to buy salvage motorcycles, SalvageBid has got you covered. We offer a vast range of motorcycles, ranging from choppers to cruisers. We also provide information, such as damage history and VIN number information, related to a model to help you make an informed decision. If you have any questions, fill out our contact form or simply call +1 (360) 347-1300. We will be happy to answer all your concerns.