Thanks to various cars auction online, buying your dream car is no longer a dream. The internet is swamped with many online car auction sites that carry a vast inventory of used and salvage cars of various makes and models, all of which are available at peanut. Though buying a used car is easy on the pocket, you would still not like to end up putting your hard earned money in a piece of junk. When buying a used car from an online car auction site, there are several factors that you must consider to evaluate its value against money. To help, the post outlines several things that you must consider before participating in online car auctions.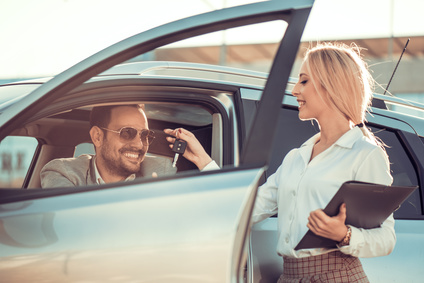 Decide a Budget
It goes without saying how important it is to plan your budget ahead of the bidding day. Having a pre-defined budget is a must to ensure that you end up spending more money than you should.
Pick a Model
When buying cars from online car auction sites, it's easy to get confused with so many options at hand. Based on your need, narrow down your options to your choice of make and model the car.
Gather Basic Technical Info
Before participating in car auctions online, it is advisable to gather basic technical information so that you can have an overview of what is going to follow in terms of repairs and upkeep cost. Get the car inspected by a professional mechanic before bidding for it.
Check the Background of the Auction House
As salvage and used cars sell like hot cakes, the market is witnessing an increasing number of scammers against genuine dealers. A background check of the auction house is a must to ensure that you are not duped by any unscrupulous sellers.
Check the VIN of the Cars of your Choice
VIN (the vehicle identification number) is a string of 17 numbers and letters assigned by the manufacturer to the individual vehicle. Conducting a VIN check online can help you learn a lot about the car, such as its country of origin, past owners, engine size, model year, accident and repair history, which in turn can help you make an informed buying decision.
Wrap up
Buying a car from an online auto auction can be a great decision as it helps you save a significant amount of money, but you gotta be careful. Go with a trusted name such as Salvagebid. Salvagebid is a trusted online auto auction marketplace where participating members can bid from over 150 IAA locations across the U.S. Browse through our inventory and you are sure to find the car of your choice. To learn more about our online car auctions and to speak to one of our representatives, simply call +1 (360) 347-1300.