The start of spring is often a great time to give your truck some maintenance overhaul after all the hard work during the winter. Taking good care of your rig helps ensure that it stays in operation and doesn't end up requiring expensive repairs. If you are looking to grow your fleet or get oem parts on budget, SalvageBid salvage trucks for sale present a great opportunity to land cool rigs at heavily discounted prices. To help you with springtime maintenance overhaul, here are a few tips.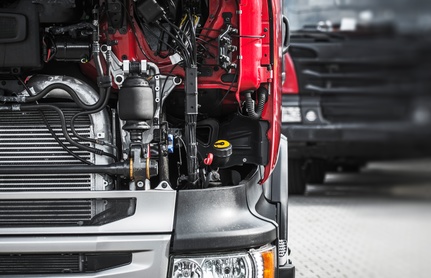 The basics
Before checking anything specific, it is important to wash the undercarriage of your rig to get rid of dirt, grime, and salts. After that, proceed to check for rust, making a point to sand the rust down and apply a rust inhibitor. Check the electricals and make sure headlamps, tail lamps, hazard lights, and turn signals are working properly. Also check other elements that go without saying such as fluid levels, air filter, engine filter, belts and hoses, as well as windshield wipers.
Brakes
Make sure to inspect your semi's braking system. Check the brake fluid, hoses, lines, and parking brake. Your braking system takes much of the brunt of the heavy work during the winter. Making sure the system is working properly is strongly advised to keep you and your loads safe on the road.
Batteries
The cold starts that occur during the winter can cause damage to your batteries, plugs and wires. Test all your batteries and replace any that have succumbed to the vagaries of the winter cold. The winter experience can leave your batteries debilitated by a factor of up to 60 percent.
Shocks and struts
Make it a point to check your shocks and struts and make sure they are in a good condition and working as they are supposed to. These are vital components of your rig as they enable you to have a smooth ride, in the absence of which many other components will be adversely affected.
Let's talk salvage trucks
If you are looking to buy salvage trucks for sale or get oem parts for your semi, SalvageBid is the place to be. We provides salvage truck auctions throughout the year allowing you to save on your requirements. Browse through available options or talk to us to get more information and answers to your questions. Register today to start bidding or call us at +1 360 347 1300. You can also Message Us.