If you are shopping for a motorcycle on a budget, an obvious route to explore is that of salvage motorcycles. Whether or not you have any experience restoring salvage vehicles is important as you can find a treasure trove of helpful information online or get help from an experienced mechanic. If you are unsure as to how you must proceed after buying your salvage motorcycle for sale, this blog gives you a headstart on some of the must-do steps.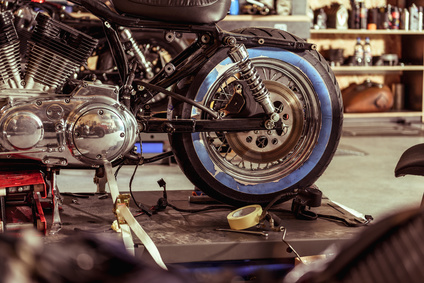 Restoration steps
Salvage motorcycles for sale feature different types of damage. This means there isn't a single cut and dried way to fix every salvage motorcycle. The steps covered in this blog follow a general route that every restoration effort ought to take over and above any repairs and parts replacements that may be necessary according to the specific damage suffered by the bike.
First check the battery. Either charge it and top-up any depleted fluids or replace it if it's no longer usable
Check the fuel tank and get rid of any old gas in it. If it's in a good condition put in new gas
Run a check of the spark plugs and replace them if they no longer work
Replace the fuel filter
Clean or replace spark plugs depending on their condition
Change all fluids, including the oil filter
Check the fuel line for leaks and if it needs replacing, make sure all clamps are installed correctly.
If fuel can't pass through the fuel valve, clean it replace the filters, Be careful not to damage gaskets
Fix the carb by cleaning the bowl, float, fuel valve, and exposed jets, while avoiding any damage to the intake boot
Start bidding today!
Bid and win your favorite bike today and start the exciting phase of restoring it. You can start enjoying long bike rides or become a bike club member without investing a ton of money to get your favorite machine. Salvagebid offers an extensive collection of salvage motorcycles for sale on auction. The bidding process is easy as you can register and start participating right away online. Don't forget to get expert help from a mechanic when restoring your new salvage motorcycle. To get answers to all your questions, call us today at +1 (360) 347 1300 or mail to [email protected].