No matter what car you just purchased from a salvage car auction, or bought a brand new one, you can make it the talk of the town with some mods and fine tuning. The money you saved at salvage car auctions can be utilized for car tuning that gives your ride a distinctive appeal. Though some people assume that modifications cost a fortune, it's not true for all types of mods. Car owners have a number of mods options, which won't disrupt their finances. In this post, we list some modifications, which will help you make your car stand away from the crowd, without breaking the bank.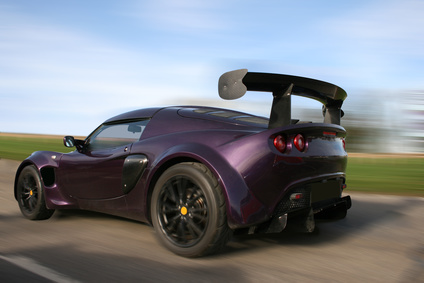 Body Tuning
Body tuning plays a key role in enhancing vehicle's appearance, which is also useful in improving car's aerodynamic performance. A body kit used for body tuning comprises bumpers, side cladding, spoilers, paint jobs, and sometimes side guards and roof scoops. Body kits are available in fiberglass, polyurethane, and carbon fiber. Polyurethane is, however, a popular choice due to its resilience against day-to-day wear and tear.
Interiors
Interior modification mostly requires replacement or upgradation of factory-installed parts and equipment. Seats, seat covers, and floor mats are upgraded for comfort, performance, or styling. More often than not, in-cabin lights, glass/bottle holders, USB hub (if not available) are also upgraded. Another common interior modification is an addition of several multimedia devices, such as upgraded speakers, subwoofers, DVD players, audio amplifiers, televisions, etc.
Suspension
Suspension tuning is mostly about tension adjustment, height modifications, and parts replacements, by modifying springs, sway bars, shock absorbers, and other related parts of a vehicle. Shorter springs are used for improved stiffness and a lower center of gravity without making any changes to the suspension geometry. Stiffer shock absorbers and sway bars, on the other hand, are used to make dynamic weight shifting more stable and reduce body roll during cornering, this in turn, provides more sturdy grip to the tires on the surface. Other components that are often used for suspension tuning include strut bars for better suspension geometry during cornering.
Wheels and Tires
Tires play a key role in vehicle's performance and are replaced on regular basis. When choosing tires, it is advisable to keep in mind different weather and road conditions, in addition to the cost, grip, service life, rolling resistance, handling and ride comfort as deciding factors. Some people prefer standard wheels with alloys or go for tire lettering to enhance their aesthetic appeal.
Wrap Up
Regardless of the type of car you own, it's mostly the same approach when going for car tuning for performance gains. Also, getting the right modifications done in the right order can help you maximize your power gains while keeping your investment as low as possible. If you are yet to purchase a car, SalvageBid is for you. Participate in our New Jersey salvage car auction online, where you get an opportunity to purchase salvage car at throw away prices. If you wish to learn more about our bidding process, you can email us at [email protected] or simply call us at +1 (360) 347-1300.