The Kawasaki Z1000 SX offers a host of sport bike features, making it one of the most bid on salvage motorcycles at auctions. Remarkably reliable and easy to ride, the Z1000 SX is a great option for enthusiasts looking for a comfortable motorcycle that fits between the made-for-track ZX-10R and the Z1000. The Z1000 SX is quieter and more comfortable than the Z1000, with numerous features that make it true value for money. The question is, should you consider the Z1000 SX when bidding on salvage motorcycles? Let's find out.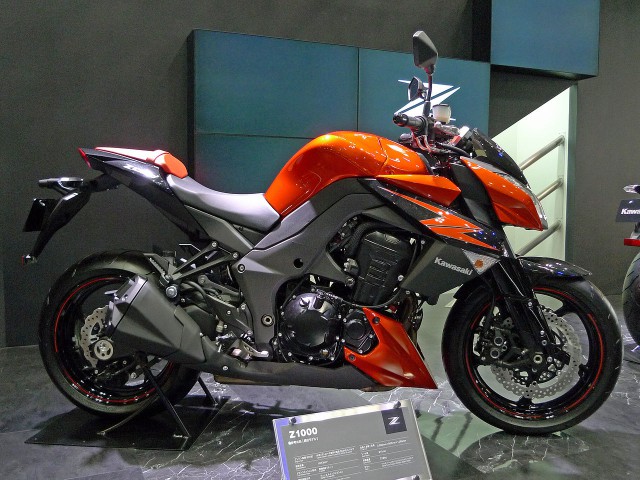 Engine
The 2010 Z1000 SX replaces the old 953cc ZX-9R-based motor with a 136bhp liquid-cooled, fuel-injected 1043cc inline-four-cylinder engine, which offers impressive power between 4500 and 10,000 rpm. What's most notable is the mid-range grunt and the kick you get at around 7,000 rpm, making the Z1000 SX more fun to ride than many of its competitors.
Ride Quality
Kawasaki made more than a few adjustments in the Z1000 SX to improve its ride quality over its predecessors. That includes a few tweaks to reduce vibration and replacements such as the installation of a new seat and fairing to make the machine ideal for longer rides. The front and rear suspensions are soft enough to handle bumps, without devoiding you of that enjoyable connection to the road. Put simply, the ZX 1000 SX is a pleasure to ride.
Value
The ZX 1000SX is available at less price than the the Triumph's Speed Triple and many other competitors. Overall, with ABS and other features, you get the bang for the bike's buck. Still, the Z1000 SX may look expensive in comparison to Honda CBF 1000 and Suzuki GSX1250, but when you are bidding on salvage motorcycles, you never know how much you might be able to save.
Build Quality
Kawasaki made more than a few changes in the Z1000 SX's build to satisfy customers who expected a few improvements from the previous versions of the Kawasaki Z series bikes. These changes include sporty mirrors and a larger petrol tank. Heavier than the Ducati Streetfighter and the KTM Super Duke, the Z1000 SX, also boasts robust build quality with top-notch finish. There's more than something eye catching when it comes to detailing.
Conclusion
The Kawasaki ZX1000 SX comes with ample features to cater to sport bike enthusiasts. The features include racing discs, radial brakes, and the impressive quad exhaust cans. The Z1000 SX, all in all, offers an oomph and attitude enough to satisfy the needs of a lot of buyers. Bid and win salvage motorcycles at SalvageBid's online platform, and own your dream motorcycle without having to break the bank. To explore available options, click here. To learn about our bidding process, click this link or speak to one of our representatives at +1 (360) 347-1300.