Several vehicle models have won the hearts of motorists, and the Honda CR-V takes a special place among them. Since its 1995 launch, the CR-V has consistently provided a comfortable and safe ride for families and individuals alike. We can explain the model's popularity and success on the automotive market through a combination of high-quality, powerful engine configurations and a focus on dependable safety features. With Salvagebid, take a closer look at the legendary Honda CR-V model.
When choosing your next vehicle, we are your number one choice! Look at what well-maintained Honda CR-V cars you can get with Salvagebid. To consider other options or compare a few automobile models, run through our entire inventory of used cars for sale at the best online auto auction platform.
A Brief History of the Honda CR-V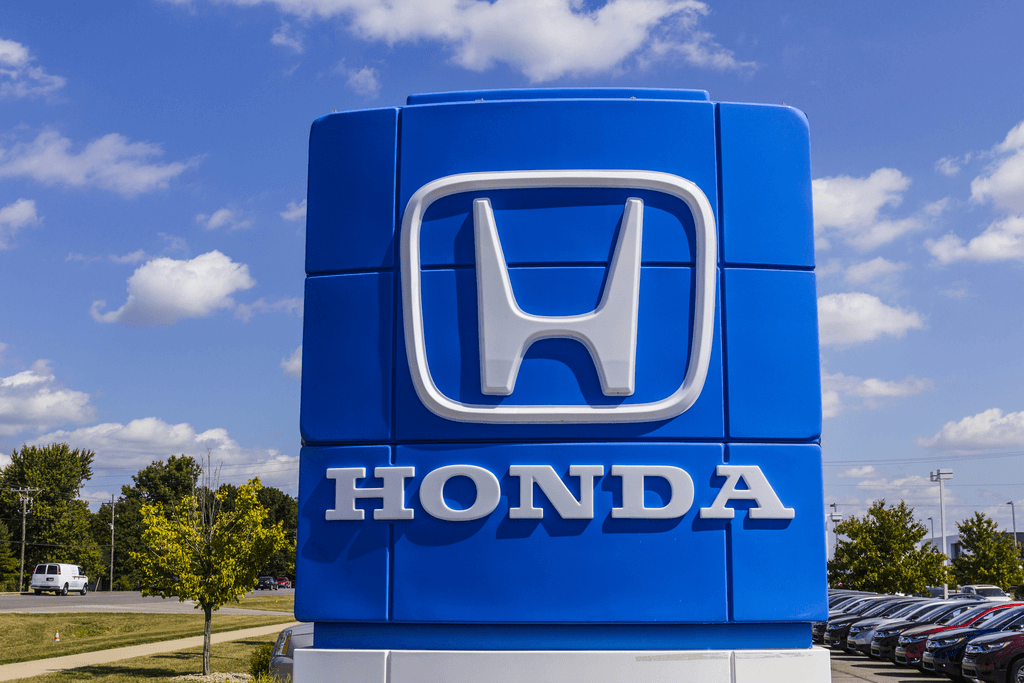 At the beginning of the 1990s, Japanese automaker Honda noticed a rapid spike in the popularity of SUVs, otherwise known as sport utility vehicles. Launching a new Honda CR-V compact crossover was an understandable and successful response to the trend. Its manufacture started in Sayama, Japan, and Swindon, Great Britain. This marked a new era for Honda.
Since 2010, the Honda CR-V model has become the best-selling car globally in the lineup of the Japanese automaker. Today, it's no surprise why the Honda CR-V has become such a popular choice among drivers with its sleek look, comfy cabin, and excellent performance.
How the Honda CR-V Has Changed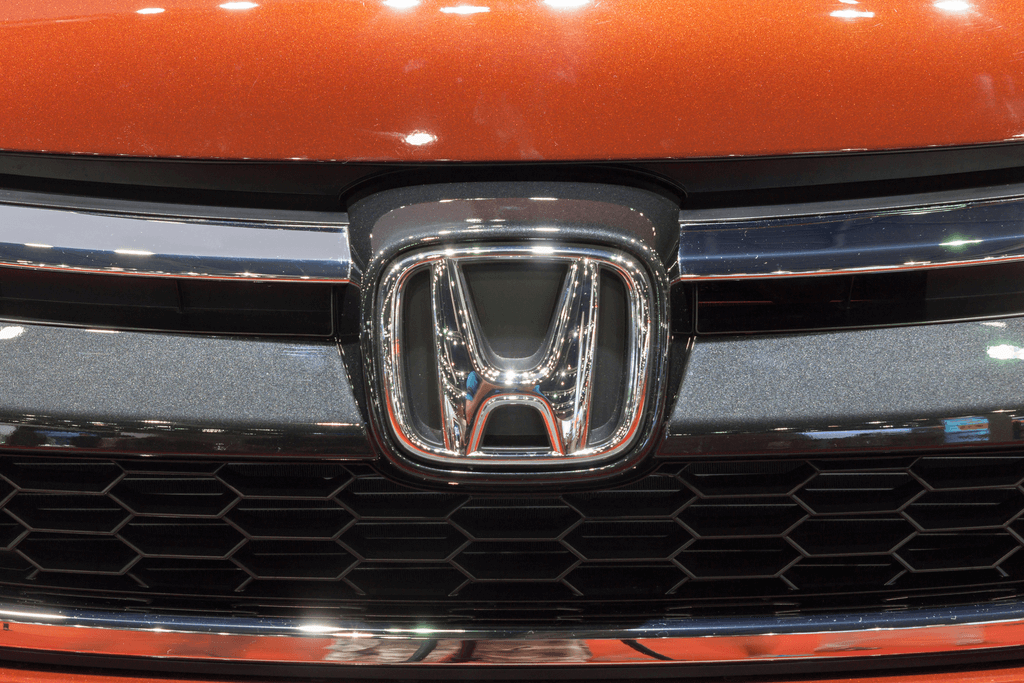 Speaking of the Honda CR-V evolution, here is a brief overview of its generations:
First Generation (1995–2001)
The original model configuration had a large cabin, a boxy shell design, and a V4 2-liter engine that produced 128 hp. Interestingly, the base for a new compact Honda crossover was taken from the Civic model. As a result, the car delivered a comfortable ride while still being fuel-efficient. The first-generation CR-V earned an excellent reputation for dependability.
Second Generation (2002–2006)
Speaking of the improvements the following CR-V configuration received, the second generation had more advanced safety features like ABS and side curtain airbags. The crossover also received a more powerful 2.4-liter engine with 163 hp and a refreshed exterior design.
Third Generation (2007–2011)
The third-generation version had more interior space for drivers and passengers, better fuel efficiency, advanced suspension, and greater safety features. The most powerful CR-V configuration had a 2.4-liter motor with a capacity of 166 hp. These models included a rearview camera and established a trend for top-notch SUV safety technologies.
Fourth Generation (2012–2016)
The following CR-V basic configuration for the US market received a new, improved V4 engine (2.4 liters, 195 hp) and an improved transmission for better fuel economy. The inside was modernized with unique, high-quality materials. These improvements allowed the CR-V model to remain a popular option for motorists.
Fifth Generation (2017–2022)
The most powerful 5th generation model offers a 1.5-liter turbocharged engine with an output of 193 hp, further enhancing fuel efficiency and performance. Hybrid powertrain configurations are also available for this model, offering the best fuel efficiency in the lineup with 38 MPG. The car features a more upscale interior, advanced infotainment options, and a range of safety features, such as Honda Sensing, which includes adaptive cruise control and a lane-keeping assist system.
Sixth Generation (since 2022)
The recent CR-V configuration is oriented mainly toward the North American market and has a few trim levels: EX, EX-L, Sport, and Sport Touring. The hybrid transmission is the default for the last two of them. Two engine options, a 1.5-liter gasoline and a 2.0-liter hybrid, are available. The automaker didn't change the exterior significantly compared to the previous CR-V generation, but the exterior has become more luxurious.
Over the years, the Honda CR-V has consistently been praised for its reliability, comfort, and versatility. It has remained a top choice in the competitive compact SUV segment and continues to evolve to meet the changing needs of motorists.
What Advantages Does the Honda CR-V Offer?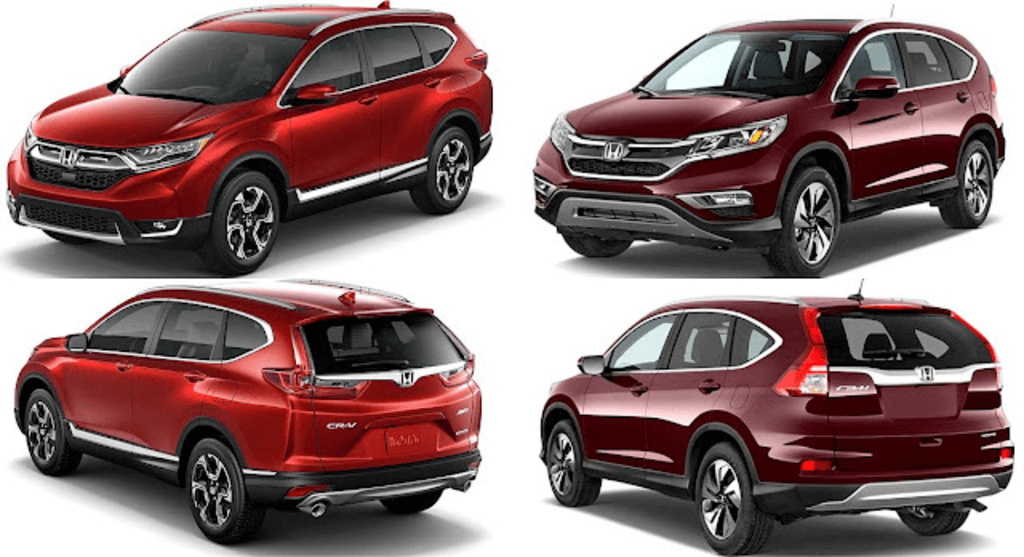 You may wonder what benefits the Honda CR-V has and why it's worth considering this model. Here are the reasons why the CR-V vehicle is among the leaders in the SUV class:
Foremost, the Honda CR-V's dependability is one of its most notable characteristics. These vehicles have easily exceeded 200,000 miles (ca. 320,000 km) with proper maintenance and care. This longevity demonstrates Honda's dedication to high quality and a top-notch experience.
In addition to dependability, the Honda CR-V has exceptional fuel economy. The CR-V gets excellent gas mileage because of its innovative engine technology and aerodynamic design. This is especially crucial for drivers who commute long distances or like road trips. According to Kelley Blue Book information, the gasoline 2022 Honda CR-V has 29–30 MPG in the combined cycle, and the 2022 Honda CR-V Hybrid stands out with 38 MPG in the combined cycle.
Furthermore, the CR-V model has several modern safety technologies, including adaptive cruise control, a lane-keeping assist system, and front collision warning, to help keep you and your passengers safe on the road. Speaking of crash tests, the 2022 Honda CR-V and the 2022 Honda CR-V Hybrid have shown excellent results, receiving five stars from the NHTSA overall. In addition, the IIHS, another reputable organization that researches car and road safety, has awarded the 2022 Honda CR-V the 2022 Top Safety Pick status. It means this model has decent body construction and great safety features.
Summing Up
The Honda CR-V is a legend that remains the king of the road today. It is no wonder that the CR-V stays a top option in the SUV class due to its dependability, fuel efficiency, comfort, and great performance.
We at Salvagebid can offer you affordable Honda vehicles. All you need to do is register on our website by providing some basic information. You can also use your Facebook or Google accounts. We also invite you to contact us with questions concerning online auto auctions. To reach us, call +1 (360) 347-1300 from 7 a.m. to 4 p.m. (Pacific Time) Monday through Friday, or email [email protected].