Ferrari, since its inception in 1947, has always enthralled us with its charismatic road presence and compelling power. Enzo Ferrari's dreamchild, Ferrari has traditionally taken up the flaming red color to resemble the Italian race cars both in speed and design, carving a niche in the luxury automobile segment. One of the most iconic car manufacturing companies in the world, Ferrari is known to engineer cars that are breathtakingly fast, innovatively designed, and just exclusive, thus giving the German car makers a run for their money! Without much ado, here is our pick of four iconic Ferrari cars of all time, that are a frequent showstopper across online car auction sites! Take a look.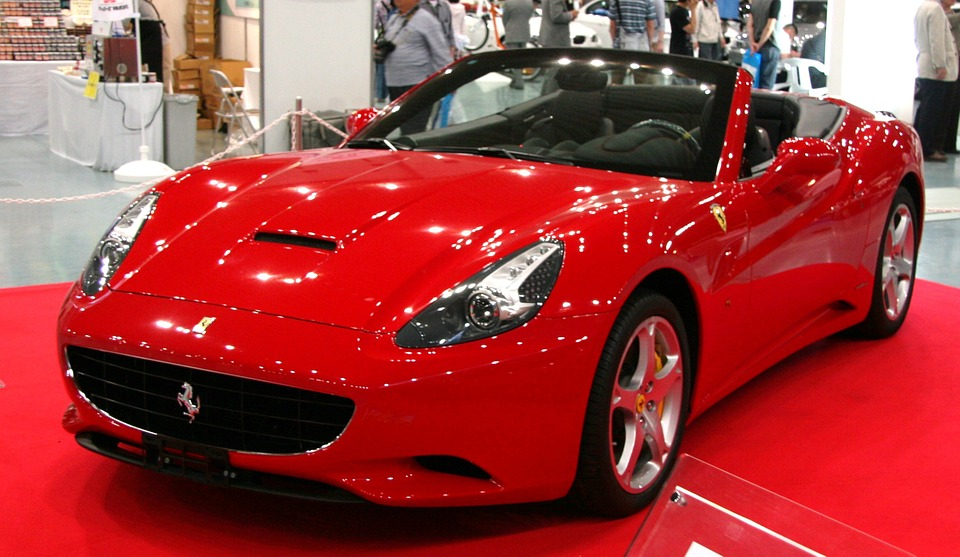 1. Ferrari 288 GTO (1984-1987)
Ferrari produced just 272 of these marvellous cars, but the GTO managed to get into history books by being the fastest production car from 1984-1986. Car lovers could see a car reach speeds of 188 mph and beyond, with just a 3-litre V8 engine for the first time ever! Whether it is a race track, or a highway, riding in the 288 GTO is one hell of a ride!
2. Ferrari Testarossa (1984-1991)
Probably the most iconic Ferrari ever, the Testarossa thoroughly deserves its reputation of a timeless automobile model. Designed by the illustrious design house Pininfarina, the Testarossa boasts of an incredibly stylish body. Its smooth wedge-shaped exteriors with finely etched vents up front, gives it the look befitting of supercars from the 80s. While the bulging rear wheel arches gave depth to the car, the 400 horsepower, flat-12 engine gave the car it's muscles and age-defying driving capability.
3. Enzo Ferrari (2002-2004)
For all the millennial kids out there, the Enzo Ferrari was the ultimate poster car growing up. Lamborghini might have introduced Murcielago, Porsche may well have the 911, and Mercedes-Benz can boast of the SLR McLaren, but none of them come even close to the aura of this racer-inspired beast. Named after the il Commendatore himself, this car incorporates copious amounts of carbon fibre. Additionally, inside the low-slung body, the makers have installed a 6-litre V12 engine, which helps the car to charter speeds well over 215 mph.
4. Ferrari LaFerrari (2013-2015)
Inspired by the legacy of the Enzo, LaFerrari includes similar racer-inspired features and an awe-inspiring road presence. Under the hood, the car has a 6.2-litre engine, along with a hybrid 161 bhp KERS unit, which together, give the vehicle its famed slingshot acceleration. The Laferrari has a breathtaking power output of 949 horsepower, and has a top speed of 218 mph. Not only this, it beats the Enzo when it comes to acceleration, by charting a mere 2.6 seconds to reach the 60 mph mark from a dead stop, a feat which is only challenged by the fastest production car on Earth, the Bugatti Veyron!
Wrapping up
Owning a Ferrari is one hell of an achievement! The name itself signifies grandeur and class, and it is a matter of great pride to have one in your garage! If hefty price of the car is preventing you from realizing your dream of driving around the city in a powerful machine, thankfully you have an option of online salvage car auctions. Online car auction site SalvageBid, features both slightly damaged and rebuildable Ferrari models for sale. At Salvagebid, you can easily bid on one of these iconic Ferrari's at a discounted price. SalvageBid gives you access to the widest collection of salvage and pre-owned cars for sale. Explore our listing of luxury muscle cars, and feel free to get in touch if you have have any questions. You can fill our contact form for a quick response, or call us at +1 (360) 347-1300.