While the thought of buying a truck at a truck salvage auction may conjure images of beat-up vehicles to the uninitiated, nothing can be farther from the truth. This is especially so when it comes to online insurance salvage truck auctions. If you take the time to learn more about the trucks that are classified as 'salvage' by insurance companies, you will find many of the options listed are good to hit the road. Online insurance salvage truck auctions give you a golden opportunity to save big when you buy a truck. Let's take a look at what is in store.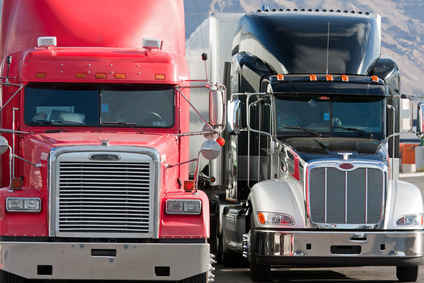 What are insurance salvage trucks?
A salvage title is not a death knell to vehicle shoppers, but rather, an indication that you must be more discerning with your choices. Not all salvage age cars are victims of head-on collisions. Some have suffered accidental damage, water damage, or even cars that were stolen and recovered after the owners have been compensated. When a vehicle meets with an accident, the insurance company will declare it a total loss in the event that the cost of repairs is higher that a given percentage, often 75-90 percent.
How to buy at insurance salvage truck auctions?
As you may have heard before, it is important to do your groundwork before you register to start bidding at insurance salvage truck auctions. This groundwork covers the following areas:
Identify your needs
This helps you save time and money by quickly navigating to a truck that satisfies your needs, whether it is cabin space, engine capacity, make, model, fuel type and economy, year of manufacturer, and price range, among others.
Have the capacity to assess the vehicle
This means that it is advisable to know a bit about trucks or at least get someone who differs to accompany you when you visit the yard for an inspection. You must also get the vehicle's history report to get detailed information about ownership, accident history, and other such details.
What if you can't be physically available?
If you live in a different state or country, there is still a way to get a vehicle inspected before you start bidding on it. You can hire the services of Used Car Inspection professionals. They conduct a thorough check-up that covers everything from the tires to the engine and everything in-between.
Wrap Up
Salvage trucks, even if in operable condition, must be tested for safety and insured before they can be legally driven. This makes it illegal to drive one from the auction lot after the conclusion of a purchase. Auto-transportation companies help by providing comprehensive services that cover coordinating with the truck salvage auction and delivering the car to your doorstep, whether you are in the US or any other country. Browse through available trucks and register online to start bidding. To get more information, simply call +1 (360) 347 1300 or email us at [email protected].