Salvage cars are vehicles that have met with an accident of one form or the other. The damage is often to the extent that repair costs exceeds certain percentage of the vehicle's value. These vehicles then find their way to, online salvage car auctions, repair facilities, and parts dismantlers. What remains crucial is getting to check out the vehicle in question to see if it meets your expectations and budget. If you are buying for parts, the task may be fairly easy, however, if you are looking to land a vehicle that can be restored within your budget, an inspection is very important. Let's look at what constitutes proper vehicle inspection at online salvage car auctions.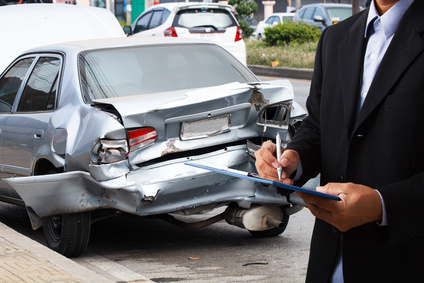 Listing information and FAQs page
A wealth of information can be obtained from the vehicle listing and the online salvage car auction FAQs page. Some of the information that is readily available includes loss type and damage type. You will also learn whether or not the vehicle 'starts' and 'runs'. Engine 'starts' will ordinarily mean that the engine started, with or without a jump, at the time of arriving at the auction site. Runs or drives means that the vehicle could propel itself forward under its own power at the time of delivery at the auction site.
Physical inspection
A physical inspection is very important when trying to find the best vehicle to buy at online salvage car auctions. You need a vehicle that you can easily buy, restore, register, and get insured within your set budget. This can only be established if you are aware of the damage visited on the car and the condition of the engine and other vital aspects. A physical inspection must generally include a thorough examination the following elements:
Tires
Brakes
Suspension
Radiator
Engine damage
Hoses
Body condition
Frame
Exterior surface
Auto auction online for the public do not have repair estimates for the various vehicles on sale. It is only after such inspection that you can accurately tell if the car will meet your needs and be on the road without shooting over your set budget.
Talk to us for more info
You can also speak to one of our online salvage car auction specialists for more information or to get answers to all your questions. If you find a vehicle on which you wish to bid, register online and start right away. You can talk to one of our salvage vehicle auction specialists at +1 (360) 347 1300 or write to us at [email protected]. Your dream vehicle is waiting at our auto auction online for the public. Register today to place the winning bid!