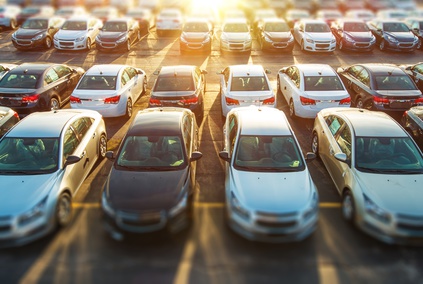 Every year, automobile giants launch many models aiming to deliver more power, luxury, and performance to car enthusiasts. Too many choices often confuse buyers as to which is the best car for their needs. This results in some models registering high sales while others fall behind, despite having optimum configurations under the hood. There are lots of cars that had great potential of being best sellers but got underrated. If you are planning to buy a new ride and shopping on a budget, you can check out these underrated cars available at great prices, or search through pre-owned and salvage cars available for sale at online auctions. Continuing our discussion, we list five underrated cars that are worth your money.
1. 2014 Hyundai Elantra GT
The 2014 Hyundai Elantra GT packs a 2.0-liter twin-cam four-cylinder engine with direct injection under the hood that churns out 173 horsepower and 154 lb-ft of torque. This helps the car accelerate from zero to 60 mph in 7.9 seconds. Despite these appreciable numbers, the four-door-hatchback Elantra GT couldn't achieve the popularity that Hyundai Elantra sedan did. The Hyundai Elantra GT is a stylish, value-packed alternative, if you are looking for an SUV versatility minus the gigantic size of an SUV.
2. 2015 Volvo XC60
Automobile makers are making a killing due to the huge popularity of luxury SUVs. Volvo offers some of the best luxury SUVs that pack both terrific configuration and price. 2015 Volvo XC60, with its electronic upgrades, high safety quotient, and sizable cargo area is one of the best compact SUVs available on the market. It packs a turbocharged 2.0-liter four-cylinder that churns out 302 horsepower and 295 lb-ft of torque, helping it accelerate from zero to 60 mph in just 6.1 seconds. If you are looking for an all-around ride, the 2015 Volvo XC60 is the car to check out.
3. 2014 Lexus CT 200h
2014 Lexus CT 200h is a fun-to-drive car that failed to ring the cash registers during its launch. The car packs a 1.8-liter four-cylinder gas engine that has 134 horsepower and offers impressive fuel economy with an EPA-estimated 42 mpg city/highway combined. CT 200h's utilitarian hatchback body style, sharp handling and decent level of standard features make it a car worth giving a chance.
4. 2015 Mazda6
If you want a fuel-efficient sedan that offers a comfortable ride, 2015 Mazda6 is what you probably need. The Masda6 comes in three engine variants – base-four-cylinder, turbocharged four-cylinder and V6 engines – and features an automatic transmission. The car has rated EPA mileage of 28/40/32 mpg city/highway combined, and excellent cabin quality, striking design, comfortable seating, and intuitive controls. Its higher variants feature a GT Technology Package that includes regenerative braking and active grille shutters, adding to the driving experience.
5. 2014 Volkswagen Passat TDI
The 2014 Volkswagen Passat TDI is all about roomy a interior and fuel-efficient diesel engine option, making a family sedan that deserves more attention than it has received. Powered by a 1.8-liter, turbocharged four-cylinder diesel engine, the Passat churns out 170 horsepower and delivers 40 mpg combined. Even after packing so much under the hood, the car failed to click with the buyers, and today, you can get this full-size family car for a midsize price.
Final Few Words
These underrated cars are solid choices for families looking for a luxurious road experience at a fraction of showroom prices. You can go for a pre-owned, salvage, or wrecked car available for sale at online auctions. Salvagebid is one of the established online auction sites offering pre-owned, salvage and wrecked cars. Search our inventory and bid on amazing rides. If you wish to know about our bidding process or have any questions, write to us at [email protected] or give us a call at +1 (360) 347-1300.