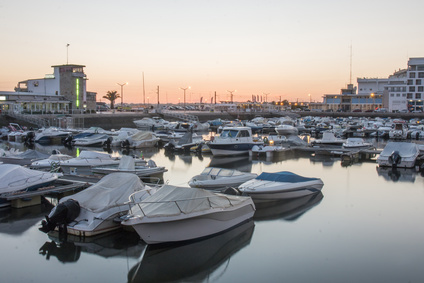 A day out on the water can either help you relax or get your adrenaline pumping — whatever your heart desires! The market is full of a comprehensive range of boats starting from affordable fishing boats to luxury yachts. If you are looking for an amazing experience on the waters or own a water sports business, you can get access to affordable salvage boats for sale at SalvageBid. Salvage boats auction are a one-stop destinations to explore cost-efficient options and save precious dollars. The blog discusses five different types of salvage boats for sale you can look out for at the online auctions.
Fishing Boat – Boston Whaler 420 Outrage

Fishing boats are available on the market in a wide range of choices from saltwater to freshwater fishing boats. As the name suggests, they enable seamless fishing activities. One of the top performers in this section is the Boston Whaler 420 Outrage. The boat has an expansive bow and beautifully designed convertible helm, which can seat up to six people. The boat churns out 1200 horsepower from a Quad Mercury 300 Verado engine with joystick piloting, giving unmatched performance and precision.

Bowrider Boat – Formula 270 Bowrider

Bowrider Boats are best described as runabouts and sports boats with spacious seating in the open bow up front. The boats contain a swim platform for wakeboards or other swimming activities. One of the best medium-sized upscale sports boats is the Formula 270 Bowrider. The boat comes with two engine choices by MerCruiser or Volvo Penta, which produce horsepower from 300 to 430. You get an extended integrated swim platform, aft lounge seating, and enough in-floor ski and wakeboard storage.

Dinghy Boat – Intex Mariner 4

Dinghy boats are usually small and used for kayaking, canoeing and rafting purposes. They are available in solid wood or inflatable materials. The Intex Mariner 4 deserves mention among top dinghy boats. The lightweight and compact inflatable Intex Mariner 4 can seat up to four people, and is easy-to-use and assemble. It offers ultimate safety when cruising or sailing, thanks to tough laminated vinyl that is highly resistant to damage from abrasion, impact, and sunlight.

Trawler Boat – Great Harbor N37

Recreational trawler boats are pleasure boats that are also known as cruiser boats, and come in many types and styles. They have a standard displacement hull, allowing you to smoothly maneuver through the water. The Great Harbor N37 is one of the best-selling trawler boats on the market. It is known for its spacious interiors, extensive equipment, and low operating costs. The Harbor N37 is powered by twin diesel engines, and has a walk-in engine room.

Jet Boats – Yamaha SX240
Jet boats get your adrenaline pumping. They have an external propeller in the water below or behind the boat. One of the best-selling jet boats on the market is the Yamaha SX240. It gets its power from twin 1.8-Liter high output Yamaha Marine engines. The boat boasts a helm control system with touch screen or joystick operation.

Get Your Dream Boat at Competitive Prices!
You don't need to break the bank to buy your dream boat. SalvageBid offers you a comprehensive selection of salvage boats for sale for all needs and budgets.Our salvage boats auctions are easy to participate in and you can browse through available boats with our easy to use vehicle finder . Visit our website and register to get seamless member benefits when you buy salvage boats. You can also call us at 360-347-1300.