The Mercedes G-Class is more than a conventional SUV. Also called "G-Wagen", the vehicle is synonymous with classic styling and exhilarating performance. Standing tall at about 77 inches, Mercedes Benz G-Wagen surely helps you stand out in the crowd and mark your presence. A powerful engine, technological abundance, and the timeless credibility of the brand, make the G-Wagen one of the preferred drives of celebrities. This post lists five celebrities who are proud owners of the G-Class, along with a summary of their prized possession. Read on.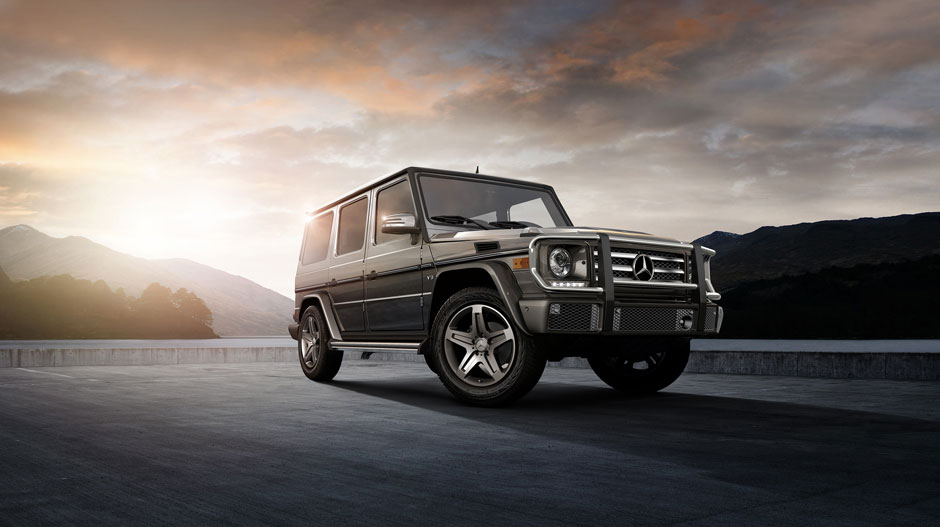 1. Arnold Schwarzenegger
The seven time Mr. Olympia winner, renowned Hollywood actor, and businessmen Arnold Schwarzenegger has an impressive collection of automobiles that includes an M47 Patton Tank and few hybrid and electric vehicles. It is, however, his custom built G-Wagen that's most impressive of the lot. After the customization by the Austrian company Kreisel Electric the car now produces a massive 482 units of horsepower and accelerates from standstill to 100 kmph in just 5.6 seconds. The customized G-wagen weighs a little over a couple of tons and has a range of 190 miles.
2. Britney Spears
Britney Spears, the renowned American pop singer owns the G550 model of Mercedes Benz G-Wagen that can put you back by a cool $122,000. The car features 4.0-liter Biturbo V8 engine that makes 416 units of horsepower and helps accelerate the car to 100 kmph in about 6 seconds. With a timelessly modern design and modern cabin, the car perfectly compliments the beautiful singer.
3. Dan Bilzerian
Dan Bilzerian a social media personality and a professional poker player have an extensive car collection. Among them is the unique G-Wagen, a G63 6×6 in white. The G-Wagen G63 6×6 was in production from 2013-2015 and was available in limited numbers. A 5.5-liter twin-turbo V8 engine powered the car to produce a whopping 536 units of horsepower and reach 100 kmph in just 7 seconds. The most impressive feature of all is its half a meter of ground clearance, making the car a perfect ride for those want to feel on top of the world.
4. Kylie Jenner
Kylie Jenner a noted American TV personality is also a proud owner of a Mercedes Benz G-Wagen G63 AMG. The car features a 5.5-liter Biturbo V8 engine under the hood that makes 544 units of horsepower and accelerates to 100 kmph in 5.3 seconds. The current version of Mercedes Benz G-Wagen G63 AMG is retailing at around $141,000.
5. Sylvester Stallone
Sylvester Stallone one of the finest actor and filmmaker, also famous as "Rocky Balboa", his screen name, also possesses a G-Wagen. He owns the same model as Kylie Jenner but owns it in a very rare green shade that makes the car stand out. Equipped with features such as Distance Pilot DISTRONIC, Blind Spot Assist, Parking Assist PARKTRONIC, and Electronic Stability Program (ESP), the car is one of the safest vehicles to drive.
Wrap Up
Mercedes Benz G-Wagen is a one-of-a-kind SUV, starting at about $122,000. If you dream of owning the car or any other Mercedes Benz model, but are held down by finances, check out the pre-owned or salvaged models listed on Salvagebid. We have an extensive collection of automobiles that includes cars, motorcycles, trucks, boats, RVs, and industrial equipment from renowned manufacturers, such as Mercedes Benz, Audi, BMW, Honda, and many others. If you have any questions, write to us at [email protected] or simply call +1 (360) 347-1300.